6 Total Devastations (Kind Of) All Runners On Vacation Understand
When it comes to taking a break from the everyday grind, it doesn't mean you want a training break.
Heading out the door? Read this article on the new Outside+ app available now on iOS devices for members! Download the app.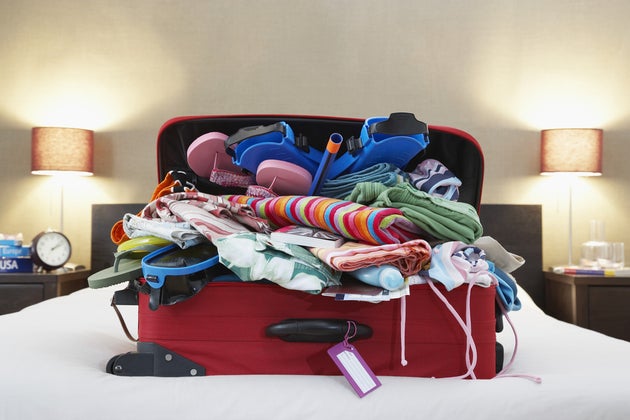 Running is my favorite way to explore a new area, to get some exercise, endorphins and breathing space while I'm on vacation. However, as I packed my running kit for my latest vacation, a trip to Jersey in the Channel Islands (located between England and France), I realized that although running on your vacation may sound easy, it can actually be a logistical nightmare*!
Note: *complete over-exaggeration.
Real Problems With Running On Vacation
Packing in your hand luggage is tight anyway, so when you have to add an extra outfit PER DAY, that's a lot of clothes. Or do you just re-wear your sweaty, stinky kit to save room? Ideally clothes will multi-task, like shorts with built-in underwear and tops with built-in bras. Is it OK to wear lycra the entire trip? And where do I store my post-run wet kit without stinking up the entire hotel room?
Is Gu a liquid? Does it need to go in your ziplock bag for your plane ride, and if so how many can you squeeze in alongside your cosmetics, deodorant and toothpaste? Surely it shouldn't have to count in my allowance! Next time I'll stick with Shot Bloks, they count as a solid, right?
Which shoes to pack? The ones that will look good with my jeans on a city break, my preferred running pair or a pair that will multi-task? And what will the terrain be like? I don't want to ruin my favorite gold Adidas Boost!
When to run—that is the question. If those in your group aren't runners (or who think you're a weirdo for wanting to lace up on vacation) then trying to fit in your run around your activities can be tough. Morning is often best, although it means sacrificing any sort of snoozing (and potentially getting changed quietly in the bathroom). Alternatively, that post-activity, pre-dinner downtime could be a good option.
Hotel gym or local running routes? Depending on your location and time of day, the treadmill might be your best bet. However, staring at a wall just doesn't have the same aesthetic as a coastal path or scenic city run—and let's face it, it's much less Instagram-worthy. Ask your hotel or B&B hosts for their recommendations, or reach out to local running bloggers or run clubs for tips and advice.
Is there a route I can 'win' on Strava?