10 Race Goals That Have Nothing To Do With A PR
Sometimes you decide to use races as a training run for your 'A' race.
Heading out the door? Read this article on the new Outside+ app available now on iOS devices for members! Download the app.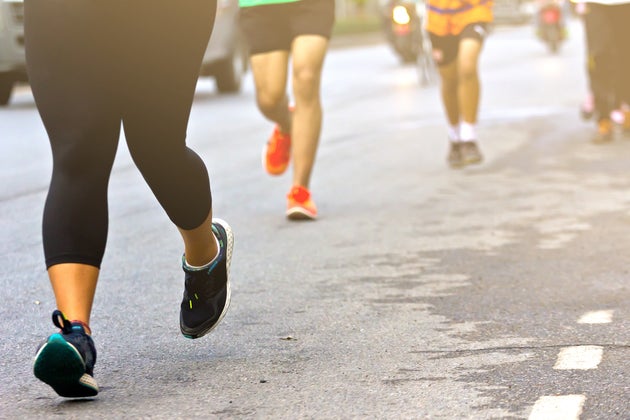 This past weekend I ran a local 4-mile race put on by the New York Road Runners. Still sore from the impromptu half marathon I ran the weekend before, I was not looking forward to getting up early to run a race I was going to jog. When I originally registered for the 4-mile race, I had hoped to run it as hard as possible. Being as I had to cut my long run in half the day before, I knew sticking with my original race plan was a horrible idea.
After jogging over to the start line and securing my place in a corral, I thought about the advice I give my run coaching clients when they use races as training runs to help them reach their 'A' goal.
During the half marathon the week before, I overran the course by .3. Missing the tangents by .3 could mean missing my goal next month during the Brooklyn Half Marathon. When I had this realization, I knew my goal for the race last week was to run the tangents as closely as possible.
Once my race had a purpose, my outlook immediately changed. I could still run this race and benefit from it even if I was taking it easy.
Here are 10 goals you can set for your next race that have nothing to do with setting a PR:
Run the tangents as closely as possible.
Drink water from a cup at water stops without having to come to a complete stop and have it actually go in your mouth (instead of all over your shirt).
Run your own race and not get caught up in the pace of other runners.
Run a negative split by running the second half of the race faster than you ran the first half of the race.
Leave your music and earphones at home to prove you can run without music.
Successfully pace a friend during their first race.
Finish feeling strong instead of depleted.
Not look at your watch and run by feel.
Reframe your thoughts and squash any negative ones that come up.
Have fun and high-five as many spectators as possible.
Read More:
Why Running For Fun Doesn't Mean You Don't Have Goals
Why I'm Chasing An 'Impossible' Goal Of Qualifying For Boston