You Can Stick To Your Running Plan During The Holidays
Between parties, weather and travel, it may seem impossible. But you can do it!
Heading out the door? Read this article on the new Outside+ app available now on iOS devices for members! Download the app.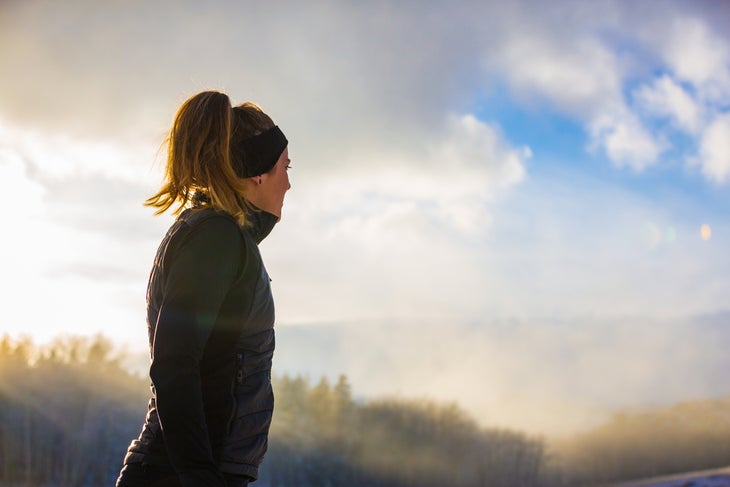 It's hard enough to concentrate on work or school without special occasions and parties around every corner. But we've reached the time of year when Christmas cookies and pumpkin flavored drinks/treats/you name it are everywhere! How's a girl supposed to keep a healthy diet with all the temptation? Plus between the cold weather and social gatherings, who has time for running?
You do.
Staying on track over the holidays is difficult, but it's do-able. You have to plan for it. So just like Santa is making a list and checking it twice, you should follow suit and give yourself the gift of some quality runs this month.
Here are some tips to stay on track with your running over the holidays.
Make a list of all your social obligations. Write them in the calendar and assess whether those will be rest days or if you can fit in some exercise before or after.
Check it twice. Will those social events mean late nights? A bit of a sugar coma? Long drives? Heading out of town?
Write in your calendar when you can realistically run (or workout) at the beginning of the week. Do this each week. Factor in the social events AND weather conditions.
Be flexible. You might not have time for a 12 mile run on Saturday, but you can get in a short run with some ab work. Do what you can with the time you have.
Get enough rest. It's a busy time of year! It's also flu and cold season. Getting enough sleep will help you recover from hard workouts, stay healthy and be able to run another day.
Research your runs. If you are traveling for the holidays, check to see if you hotel has a gym or any good running routes in the area. Then be sure to pack your gear and enjoy the new views.
How do you stay on track in December?
More great articles from Run Eat Repeat
Why You Should Make Pre-Long Run Rituals
The Top 5 Tips For Racing With A Friend
Sometimes You Just Need To Show Up