Everyone Should Stop And Take This 'Less Is More' Challenge
Challenging yourself to grow often comes with goals of running more races or more miles. This challenge will flip that idea on its head.
Heading out the door? Read this article on the new Outside+ app available now on iOS devices for members! Download the app.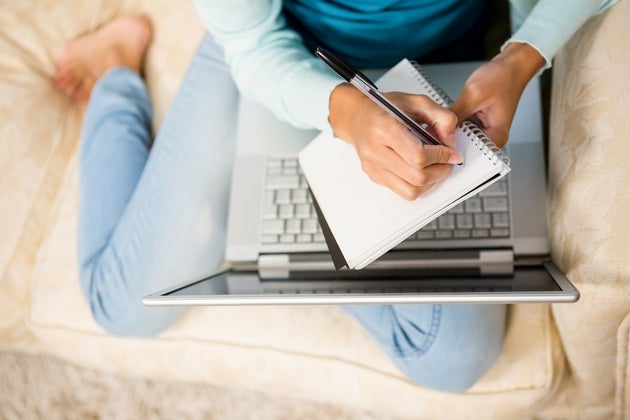 When we think of how we can challenge ourselves in the New Year it's only natural (especially for runners!) to think in terms of more. How many more races, miles or hours can we do and still achieve some sort of elusive balance? Unfortunately that train of thought and action usually ends up in feelings of defeat, disappointment and failure.
This year, set yourself up to succeed by accepting a challenge of less.
I know this is a very foreign concept to a lot you overachievers out there so let me explain. Accepting the challenge of less can be done in many ways but the way I have used it in the past seems to both placate my over-organized and overachieving side, while also relieving me of guilt and stress.
Step One
Take the time to make a simple list of all the things you want to be, do and have less of in the New Year.
For example:
Be less frustrated with missing a workout.
Do less planning with girlfriends and run solo.
Have less expectations about what a run "should" be and just let it be.
Step Two
Take each of these and do it for just one day.
For example:
Day One: Less complaining
Day Two: Less work
Day Three: Less restriction
Day Four: Less social media
Day Five: Less judging
Day Six: Less whining
Day Seven: Less fear
Doing less of one thing for one day makes it insanely manageable and with each passing day you need only focus on one less thing. Imagine what happens after 10 days? A month? A year?
As we run full force into 2017, try a less is more approach and see if there's any truth to it. You may find the "New Year, new you" you've been searching for all these years.