4 Snacks To Crunch Through National Chip And Dip Day
Celebrate this one-of-a-kind holiday with some of our favorite chips and popped crisps that make for the perfect healthy snack.
Heading out the door? Read this article on the new Outside+ app available now on iOS devices for members! Download the app.
Today is National Chip and Dip Day, so naturally, we had to celebrate! Here are four snacks—and their perfect dip pairings—so you can celebrate, too!
Good Health Organic Black Bean & Rice Tortillas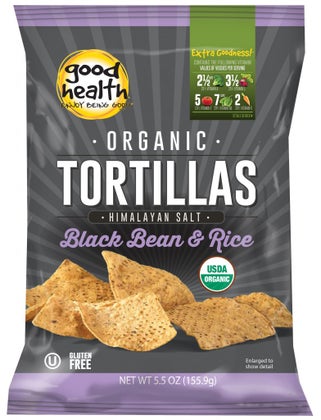 These little squares are USDA Certified Organic and gluten-free tortilla chips made with brown rice flour and black beans, with the same nutrients found in: 2.5 cups broccoli (25% vitamin A); 3.5 beets (25% vitamin C); 5 tomatoes (15% vitamin E); 7 cups spinach (20% vitamin B6); 2 carrots (20% vitamin K) per serving.
Pairs well with salsas and 7-layer bean dips.
PopCorners Salt of the Earth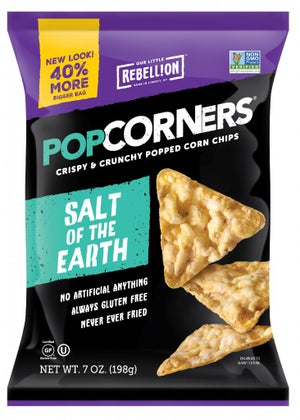 You'll love these light and crunchy gluten-free and non-GMO popped corn snacks made with the simplest of ingredients – yellow corn, sunflower oil and sea salt – that will leave your taste buds wanting more with their airy, perfectly imperfect texture.
Pairs well with onion and spinach dips.
Bean Crisps Saucy Salsa (Verde)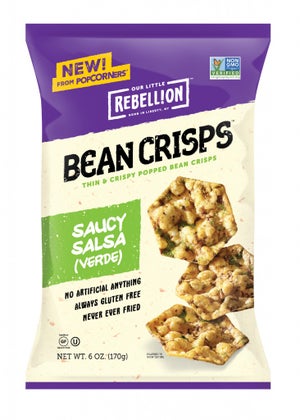 These are thin and crispy gluten-free and non-GMO popped bean crisps, made with black beans and green and yellow split peas, plus loaded with 4 grams of protein and 3 grams of fiber per serving.
Pairs well with guacamole and queso.
Enjoy Life Foods Moroccan Spice Plentils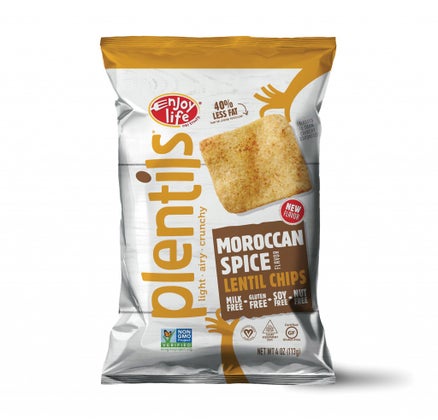 Crunch through these satisfying non-GMO chips made with plant-based, protein-filled lentils for a better-for-you alternative to traditional chips with 40 percent less fat, and always free from the most common allergens like wheat, peanut, soy, gluten, dairy and eggs.
Pairs well with hummus and veggie dips.