Review and Recipe: Testing Meal Delivery Service "Fresh Diet"
These days, meal delivery goes way beyond pizza. New companies feed you with healthy diets served up at your doorstep.
Heading out the door? Read this article on the new Outside+ app available now on iOS devices for members! Download the app.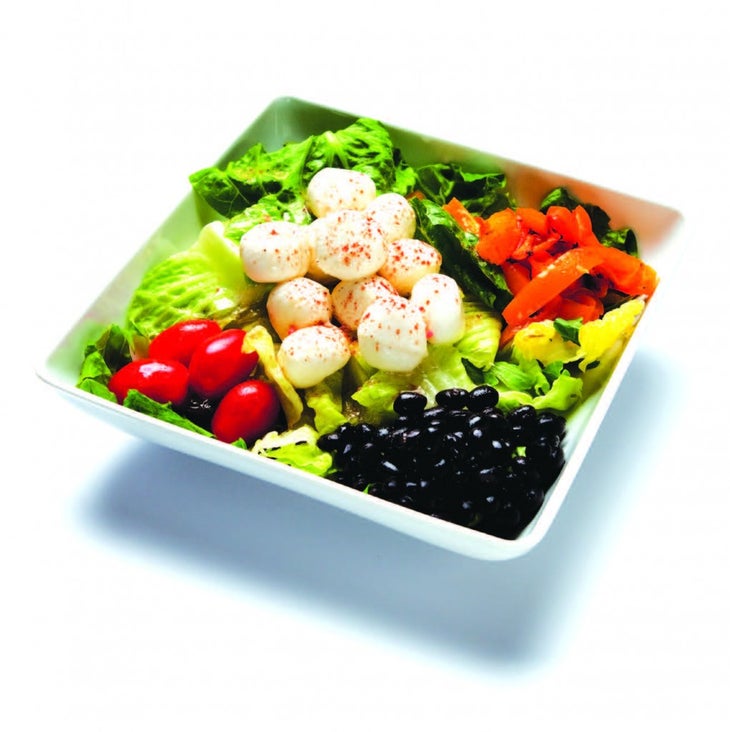 Editor's note: This service is currently no longer in business. 
These days, meal delivery goes way beyond pizza. A handful of companies offer to feed you from morning through night with healthy diets served up at your doorstep.
Ever wish you had a personal chef? Yeah, us too. And the recent growth in meal delivery services shows that plenty of others have shared in our daydream of eliminating trips to the grocery store and takeout counter from our lives.
There's no shortage of companies that will serve up (almost) everything you need to fuel you for the day. Aside from the convenience factor, different plans promise to balance your diet, fuel your run, help you lose weight and even teach you how to cook.
We tested a few services to bring you an inside look at the changing world of healthy meal delivery. First up, we tried the service Fresh Diet.
Related: 3 Diet Tips From An Elite Marathoner
Fresh Diet
Best for: the picky eater
Couriered to your doorstep every day or two, Fresh Diet's daily three squares and two snacks are similar in quality to what you'd get in a healthy restaurant. Based on the principles of the Zone Diet, the company's standard calorie count for women is about 1,300 per day, but you can customize based on your goals. (Runners, even those who wish to lose weight, will often need more.) The meals are designed based on 40 percent complex carbs, 30 percent lean protein and 30 percent polyunsaturated fats.
MISSION CONTROL: There's a lot of potential flexibility to exclude ingredients you don't like—or to opt for gluten-free or vegetarian plans. You can also choose your daily dishes online or let the chef decide (for example) if you're getting the wrap or salad for lunch.
SAMPLE DINNER: Grilled London broil with raspberry chipotle sauce; grilled portobello with roasted red peppers and basil; and cashew and orange brown rice pilaf.
PALATE PLEASER? Testers liked the variety in every meal, which often includes a main and two sides, as well as the opportunity to choose among different options in advance. Most of the dishes were tasty and flavorful. Some were a little overcooked, dry or messy for transport.
Vested Interest: About $25 to $50 per day
the freshdiet.com
Related: 3 Super Spring Salad Recipes
Recipe from Fresh Diet:
Fresh Bocconcini Mozzarella Salad with Roasted Bell Pepper, Tomatoes, Black Beans, Romaine Lettuce & Red Wine Vinaigrette
Serves 4
8  cups chopped romaine lettuce
12 oz. fresh bocconcini mozzarella (grape sized)
1 roasted bell pepper, sliced into strips
8 cherry tomatoes
1 cup canned black beans, drained and rinsed
1/4 cup Red Wine Vinaigrette (recipe follows)
Place all ingredients in a large mixing bowl. Toss to coat evenly. Divide salad among four bowls and serve.
Red Wine Vinaigrette
1/4 cup red wine vinegar
1 tsp. kosher salt
1/4 tsp. fresh ground black pepper
2 tsp. Dijon mustard
2/3 cup extra-virgin olive oil
1 Tbsp. minced fresh Italian parsley
1 Tbsp. minced fresh basil
Combine vinegar, salt, pepper and mustard in blender jar. Blend on medium speed while pouring oil slowly through lid opening and blend until smooth and creamy. Pour dressing into a small bowl and stir in the minced herbs. Mix before serving.