Don't Freak Out If You Didn't Achieve All Your Goals This Year
If you didn't reach all of your goals or resolutions for the year, here is why it is totally okay—and what you can do for next year.
Heading out the door? Read this article on the new Outside+ app available now on iOS devices for members! Download the app.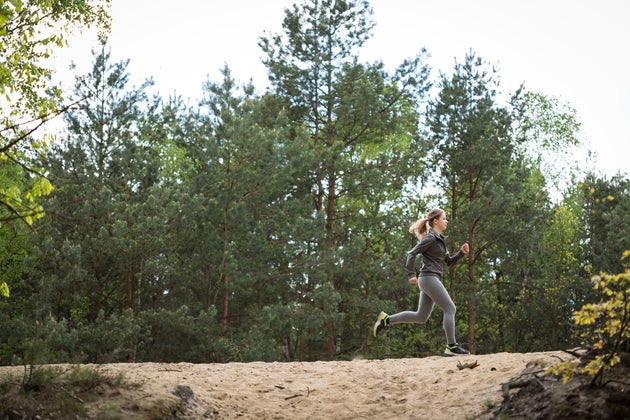 How many of your New Year's Resolutions did you fulfill in 2016? Did you tick anything off your bucket list? What about that PR you've been chasing?
I don't think I've achieved any of my short term goals this year, and I'm even further from one of them after my February goal race now isn't happening.
But that's okay, because even though I didn't reach any of my 2016 goals, I'm taking steps every day, every month toward my long-term life goals.
And I'm sure you are too.
Focus On The Things You Did Achieve
I successfully passed my first year on my Dietetics course and started the second, I got engaged, I moved out of London, and I ran my sixth marathon. Although these weren't my established goals for 2016, they are still incredible milestones in my life. Dwelling on what you failed to achieve during the past year only starts the following year on a negative footing; instead celebrate the moments, memories and achievements that make you feel good.
Making Changes
Although I had to pull out of the London Marathon, and haven't run a PR since 2014, I hired a running coach this year who I love working with and who is changing all of my ideas and preconceptions of marathon training. I'm running faster and more regularly than ever before and I know this will pay off in 2017. What could you do in the next 12 months to ensure you finish the year having reached at least one of your goals? Make it happen.
Working Harder
When you fail, or are told you can't do something, there are two types of people: Those that give up, and those that work ten times harder to prove to themselves and those around them that they are capable of anything. After missing our spectacularly on my BQ attempt in Chicago 2015, a bit of my running fire died—2016 was the year it returned with a vengeance. I'm willing to do the 5 a.m. workouts in the cold and dark, forgo boutique fitness classes for core and leg workouts, and skip my weekend plans to prioritize the long runs.
Changing Goals
Are there resolutions and goals that you made in January 2016 that now seem unimportant? Life is short and time is our most precious commodity, so spending time on goals that no longer fit within our plans is a waste. I had originally wanted to tackle another triathlon and swim more in 2016 however with nine weddings, four sets of bridesmaid duties, an engagement and a marathon, not to mention work, they slipped further down my priorities list, and I have no regrets on that.
Reassess, Reduce, Reschedule
I'm using these last two weeks of December to reassess my goals for last year and plans for next year before making my list for 2017. I had seven resolutions in 2016, some of them a little vague, so I'm reducing that number, and making sure these two or three goals are specific (and somewhat realistic). It's a great opportunity to establish why you didn't achieve your goals, whether they simply need to be prioritized, re-thought or adjusted as we come into the New Year.