Mother & Daughter Chronicle Their Running & Weight-Loss Goals
This pair shares good genes, plus an identical love for endurance.
Heading out the door? Read this article on the new Outside+ app available now on iOS devices for members! Download the app.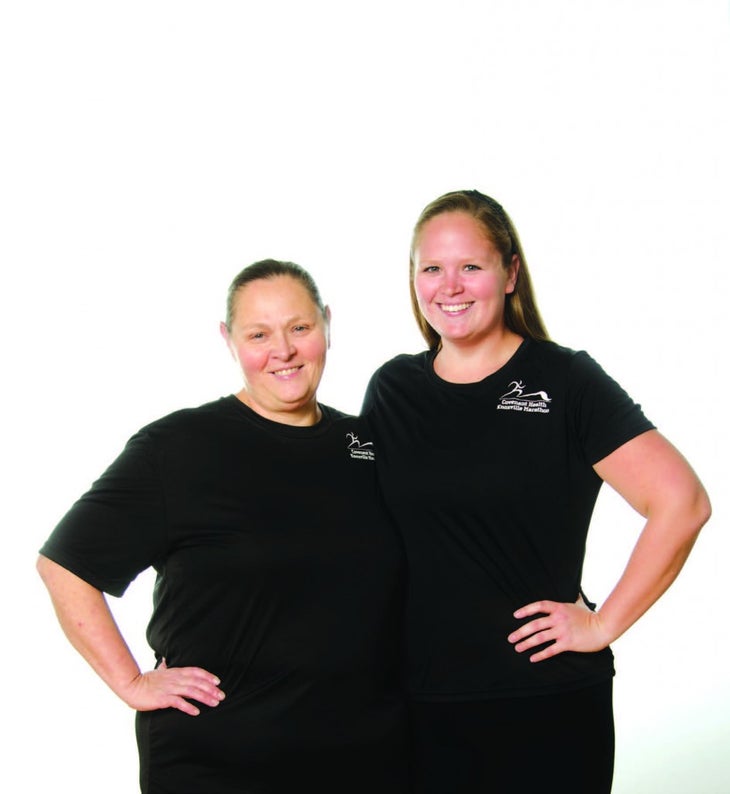 Pat and Kelsey Godfrey
Family who trains together finishes races together! Kelsey Godfrey, author of The Go Girl blog, which chronicles her weight-loss journey through running, says mom Pat's love for competing in races taught her at an early age that anyone can stride toward huge goals.
"It doesn't matter their size or shape or time—you are capable of doing these things," she says. "Having my mom as an example of you can do anything no matter what you look like has helped astronomically in my running."
Growing up around her mom's love for walking, Kelsey chose to complete and write about a 5K as part of a "better yourself" school project—which turned into a true passion for the sport. Together with her mom, Kelsey has now completed 10 events, with Pat walking shorter distances and Kelsey tackling the longer options.
Related: 10 Ways Marathon Training Humbles Me
"I did the half, and my mom did the 5K [at the inaugural Women's Running Nashville]. It's the accountability that's good about us racing together," she explains. "But you can also be candid about your experiences. It's a release to vent to someone when you go through it together. You can be honest about it."
The most memorable moment for the duo was a local 5K, where Kelsey paced her mom. "She was able to hit an 11:30 mile for her first mile, so of course I'm bursting with pride!" Kelsey remembers. "How much she was proud for herself made me proud for her."
TIPS FOR RUNNING TO LOSE
Don't over- or underestimate calories burned. "If you feel like you burn 2,000 calories, you might eat a pizza or a ton of pasta. In reality, you may not be burning that much, and you're overestimating your calories."
Follow a training plan. "You can see how your body's doing, how you feel and how your body reacts to [training for different distances]."
Set smart goals. "If you sign up for a race, that's one big goal, but set up small goals along the way. You don't get mentally defeated in the process."