What I Learned From Running A Hilly Marathon
Believe it or not, hilly marathons can be fun—as long as you remember these tips before you race.
Heading out the door? Read this article on the new Outside+ app available now on iOS devices for members! Download the app.
Last weekend I ran the Jerusalem Marathon. It was pretty amazing to run a race on the other side of the world. That alone is something to be proud of, but this race brought a lot more than a stamp on my passport. I learned a lot from this marathon because it was the hilliest race I'd ever done. So I learned a few things: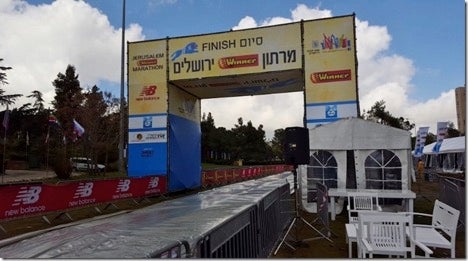 1. Plan hill strategy. Before the race I checked the elevation chart. I talked to people who had run it. I scoped out the course. I knew it was going to be hard. So I made a strategy for the hills. But don't get too impressed—my approach was to basically just survive. My plan was to run as much as I could, but walk when running up the hills was slower than walking.
2. Prepare your mental game. Running 26.2 miles is hard enough without throwing a ton of hills at you. Whether your race is flat as a pancake or straight up a mountain, you need a positive mindset to keep going. Running a marathon is a mental game as much as it's a physical one. When you are having a rough day, your mind will tell you you can't keep going, You can.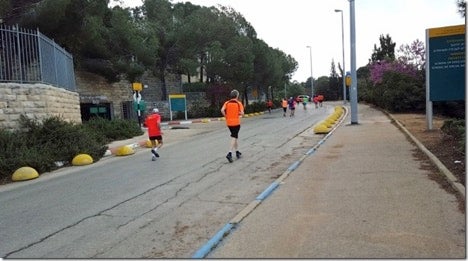 3. Pace yourself up the hills. Enjoy the down hills. Let the hill slow your pace, but keep your effort even. Don't kill yourself going up—slow and steady. Then make up some time by enjoying the downhill. Stay relaxed and glide down.
4. Enjoy the views at the top. You earned them! I soaked up the top of every hill and took a lot of pictures.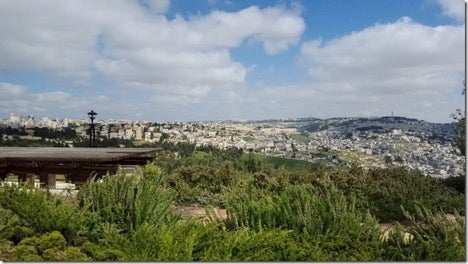 5. Run smart and be careful. Stick to your plan and step carefully. It's normal to get tired over the course of a run. It's normal to get lazy with form and foot turnover. The last thing you want is a fall. I know my race pictures often show my form sloppy or my feet barely getting off the ground. It's something I try to keep in mind in those last few miles.
It was a hard race, but I have to admit you learn more from the hard races than the easy ones.
More From Run Eat Repeat
The Golden Rules For A Successful Race Day
5 Reasons To Run A Race In Training