Inspiration Station- DIY Style!
Heading out the door? Read this article on the new Outside+ app available now on iOS devices for members! Download the app.
The Rule of Seven is an old marketing adage that implies consumers must see an ad at least seven times before they will take action. While the number seven isn't written in stone, we certainly know that research on the brain indicates people must see and interact with something multiple times before internalizing it.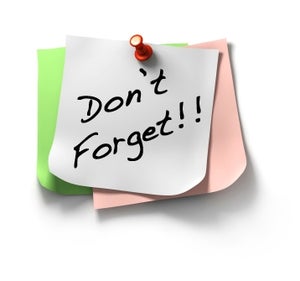 The same principle can hold true when you're working on the mental aspect of running. The more positive reinforcements you give yourself, the more confidence you will have in your ability. If you believe, you can achieve. . .
One way to support your belief in your running is to remind yourself how running makes you feel. We found a cool website called Wordle, that allows users to type a list of words into a box and then generate interesting displays of the words. Once you have created your wordle, you can "randomize" it as many times as you want to obtain the look you desire.
So, we made our own wordle with words that complete this sentence: I RUN to be…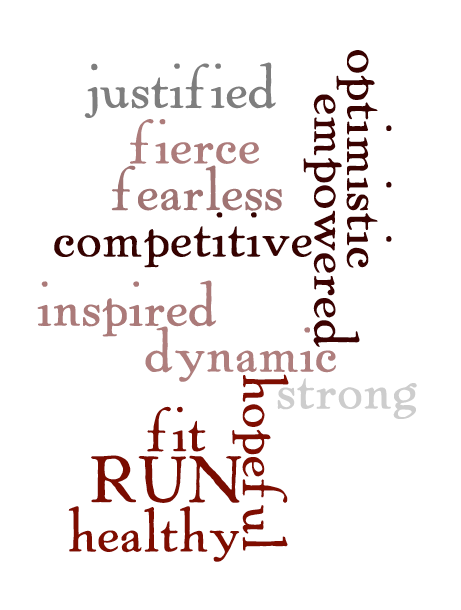 Here, you can see our wordle posted above a work space as a constant reminder of why we run.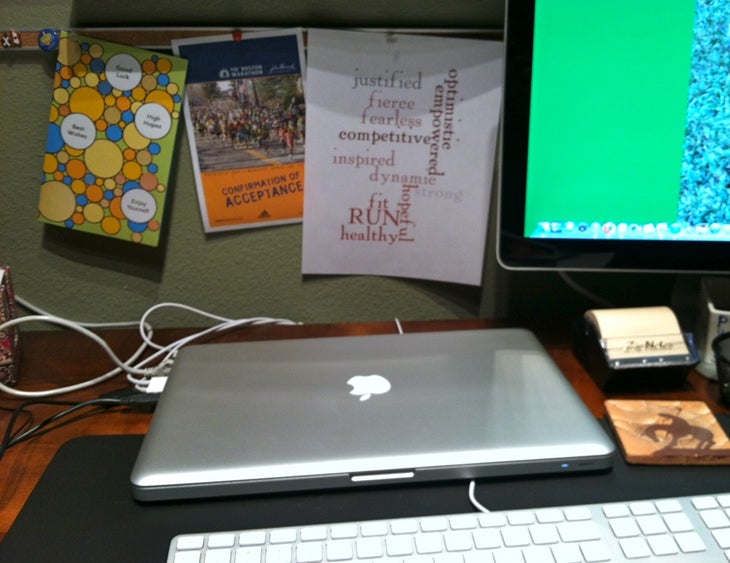 So, go ahead- visit Wordle and create your own print dedicated to running. You won't regret designing your own Inspiration Station!
We'd love to see some of your wordles!  Send your images to kara@womensrunning to be considered for a future blog post!