Hungry Runner Girl: Head For The Trails
7 reasons why you should incorporate train runs into your training.
Heading out the door? Read this article on the new Outside+ app available now on iOS devices for members! Download the app.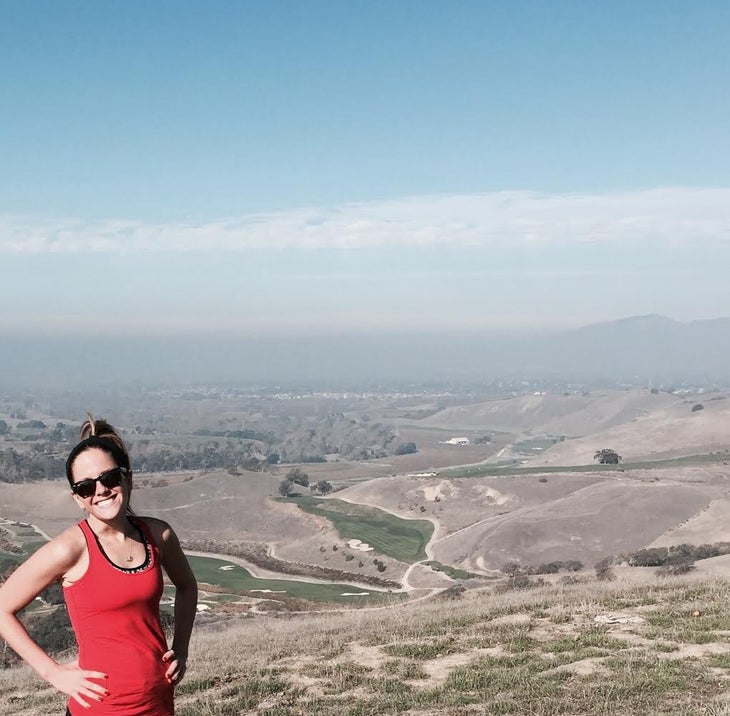 Last week I had the opportunity to do some trail running in sunny Northern California. About a quarter mile into my 10 mile trail run, I was quickly reminded that trail running is my favorite kind of running.
Whenever I consistently include 1-2 days of trail running in my weekly training, I feel like I am a much stronger runner. I have set some goals to continue my trail running throughout this winter, even though there will be snow and freezing temperatures here in Utah. As my marathon training for Boston starts at the end of this month, I am going to make sure to keep hitting the dirt for these reasons!
Hills are speed work in disguise. Hills make us stronger. Hills make flat roads feel like a breeze. Hills teach us to be tough, and the trails are filled with them.   

Marathon training is extremely hard on our bodies. It puts a lot of stress on our joints, muscles and bones. Running on dirt, rather than asphalt or cement,  is so much easier on our joints. Do your body a favor and run on softer surfaces whenever you get a chance!

The uneven surfaces of the trails help your body to build stabilizing muscles that you don't get from running strictly on roads or a treadmill. Because of the obstacles along the way on trails, your body uses different muscles, which means you lessen your chance of an overuse injury!

Trail running helps me to avoid mental burnout during marathon training! It helps to mix things up and focus on something other than running on roads or the treadmill a few times a week.

I always run slower when I am running on a hilly trail. Running slower is key for me to stay injury free while training for a marathon. The trails force me to slow down a bit, which helps my body to recover from the previous day's hard work out. 

When I am running on a flat smoother trail, I find that I can run faster! The dirt allows for more of a spring. I am able to nail my tempo paces.

Being out in nature and exploring new trails is good for our souls:) My happiness level skyrockets when I am out in gorgeous scenery running without having to stop for cars or stoplights. I get a chance to escape for an hour or two and de-stress!
If you get a chance, grab a running buddy or 4-legged friend and hit the trails for a run as soon as possible!