How To Be Mentally Prepared For Your Next Race
A sports psychologist shares her best tips for conquering your next race.
Heading out the door? Read this article on the new Outside+ app available now on iOS devices for members! Download the app.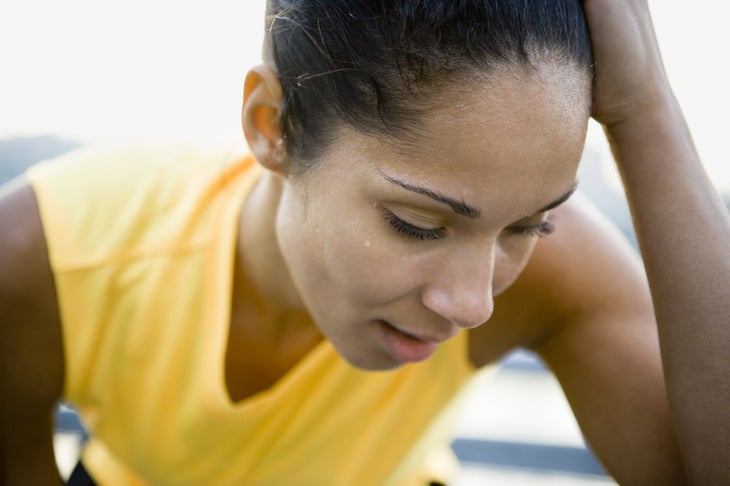 After starting to run in January, Stacy Mahoney crossed her first finish line at a Hot Chocolate 15K in March. Now the San Diego-based nurse has hit
"register" for a half marathon. But how does a newbie safely up her run game to complete the big 13.1? We asked a sports psychologist to take a look at Stacy's mental game plan to make sure she stays motivated during her training.
THE SPORTS PSYCHOLOGIST
Dr. Joan Steidinger, an ultrarunner herself, has worked with both pro and amateur athletes in many different sports, helping apply her knowledge both to their practice and everyday life.
STACY'S QUESTION: How do I stay motivated to run when I'm training by myself?
JOAN'S SOLUTION: Think of it all as fun. Remember particularly funny stories if you're alone.
Throughout your training, I recommend structuring your outlook through the framework of "Power":
Positive thought habits
Operating with confidence
Working with motivation
Energize your focus/concentration
Rehearsal through mental/visualization
HERE ARE SOME TIPS TO GET YOU TO YOUR POWER: Strive for progress, not perfection, and develop running as a priority.
Find a girlfriend to talk to about your progress while training.
Find ways to reward yourself for successes in your running.
Be willing to take risks. Measure by doing.
Work hard, persevere and enjoy yourself along the way.