8 No-Sugar-Added Recipes For Runners To Drool Over
BRB, gotta make 'em all.
Heading out the door? Read this article on the new Outside+ app available now on iOS devices for members! Download the app.
We've all heard we should be cutting back on added sugar. But that's not an easy task for runners, especially since sports drinks, gummies and gels are made almost exclusively from sugar. And rightfully so, since glucose (the simplest form of sugar) provides fuel to working muscles and powers you through the toughest of runs. But when you aren't hitting the pavement, it's best to keep the added sugar intake to a minimum. And in case you're confused, added sugar is the kind that is added to food, unlike sugar naturally found in foods like fruit or dairy. Believe it or not, you can still have a deliciously sweet treat that has no added sugar. These bloggers are using other naturally sweet ingredients to create something to satisfy your sweet tooth without causing cavities.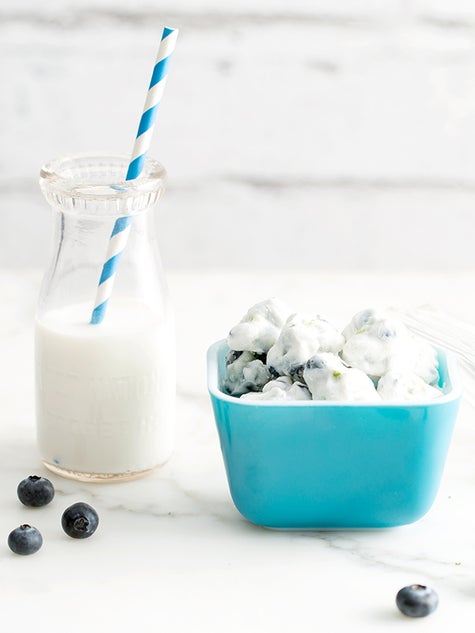 Frozen Blueberry Lime Clusters
Photo Credit: U.S. Highbush Blueberry Council.
"These Frozen Blueberry Lime Clusters are a naturally sweet snack that feels like a treat. Blueberries are loaded with antioxidants and fiber and only have 80 calories per handful. They're a great way to add nutrition, flavor and color to your recipes," says Christy Brissette, MS, RD, a spokesperson with the Blueberry Council.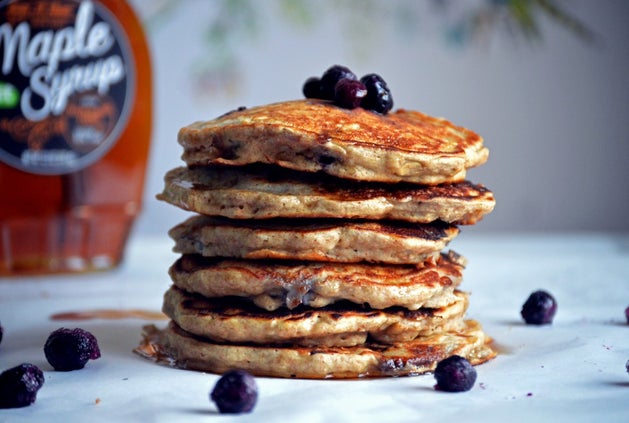 Photo Credit: Nutrition à la Natalie
Did you know that pancake mix is usually just flour, baking soda and some additives that help maintain shelf life? It's just as easy to create your own pancakes at home with this simple and hearty recipe. Made with oats, banana, blueberries and pecans, these deliciously sweet pancakes are well balanced with great carbs, protein and fats. They are perfect before or after a morning workout!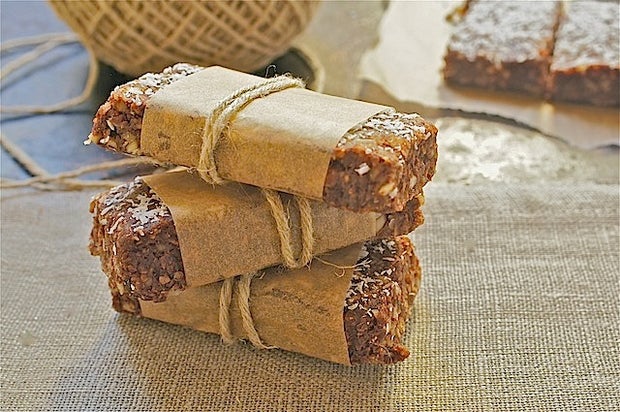 Chocolate Coconut Copycat Bars
Photo Credit: Mom's Kitchen Handbook
If you're a fan of nutrition bars, you will love this copy cat no-bake version. Made entirely in the food processor, this chocolatey bar is satisfying, sugar-free, gluten-free and pretty to look at. Feel free to add an extra scoop of chia seeds for more protein and omega-3s.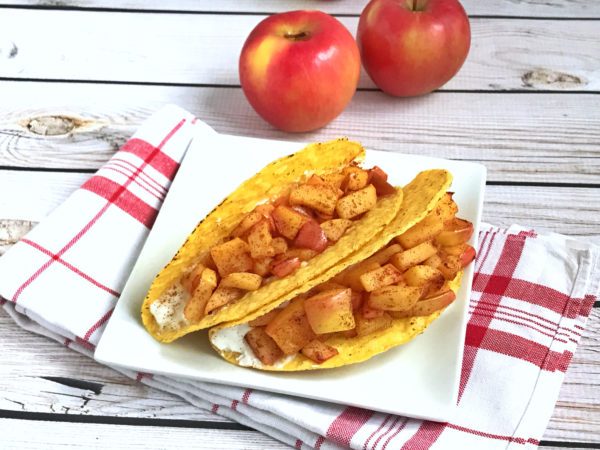 Photo Credit: Nutrition Starring You
Apple pie and tacos for breakfast?! We'll take it! Yes, these breakfast tacos are a sweet, crunchy, salty, gluten-free and sugar-free treat. A serving of two tacos has about 300 calories and 15 grams of protein for a breakfast that will keep you full all morning long.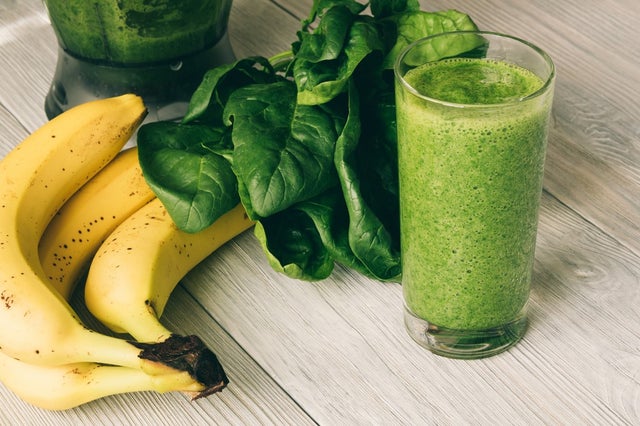 Photo Credit: The Truvia Company, LLC
"Truvia Natural Sweetener is the perfect way to reduce sugar and calories in any recipe without compromising on taste," says Toby Amidor, MS, RD nutrition partner with Truvia. "Made with natural sweetness from the stevia leaf, it's a delicious choice that has zero calories.Use it in this spinach and berry smoothie to reduce sugar by 30 percent, or try it in your coffee or tea."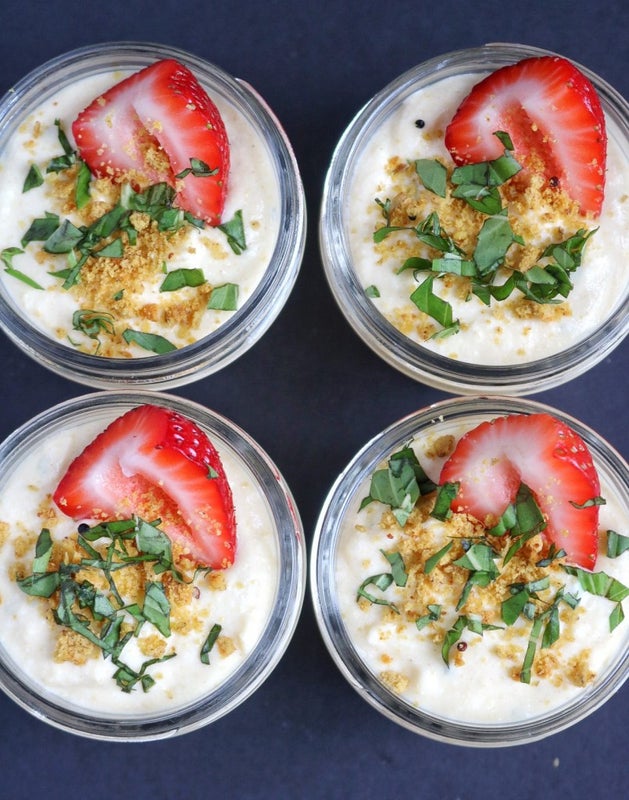 Photo Credit: The Nutrition Adventure
There's nothing better than a snack that is perfectly portioned and pretty to boot. These parfaits are made with layers of salty crackers, ricotta cheese, sweet mango and refreshing basil. This flavor combo will blow your mind and satisfy your sweet tooth.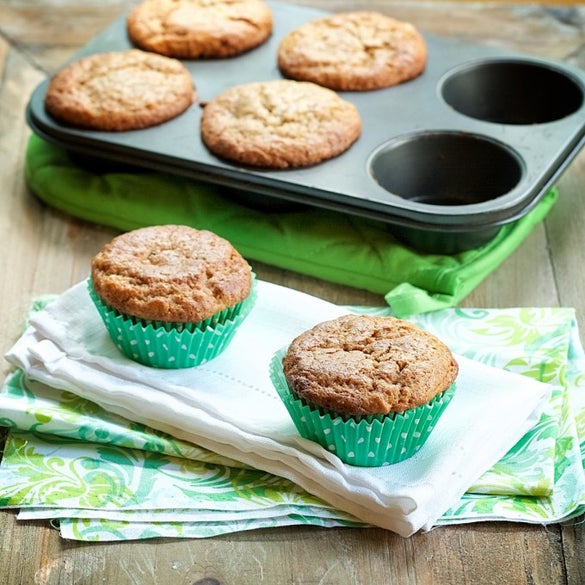 Photo Credit: Healthy Aperture
Is there a better combo than banana and peanut butter? Probably not. Naturally sweet bananas pair so nicely with the salty peanut butter, and these muffins will make a great pre-run snack for any day of the week.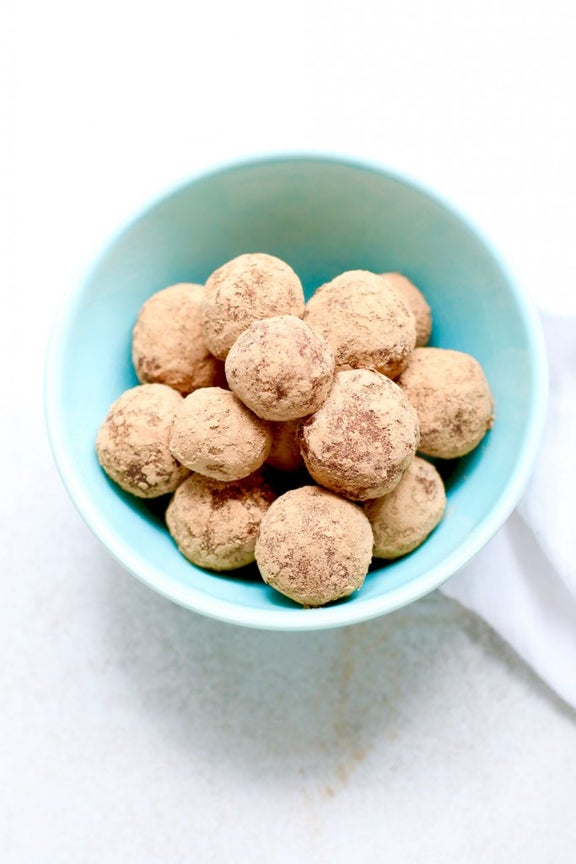 Easy Chocolate Almond Truffles
Photo Credit: Marisa Moore Nutrition
These truffles have just three ingredients and are ready in minutes. If you're looking for a chocolatey afternoon treat, than look no further than this combo of unsweetened cocoa and almonds. They even make a great addition to breakfast.