Costumes That Will Show Off Your Love Of Running
These are the perfect costumes for any runner.
Heading out the door? Read this article on the new Outside+ app available now on iOS devices for members! Download the app.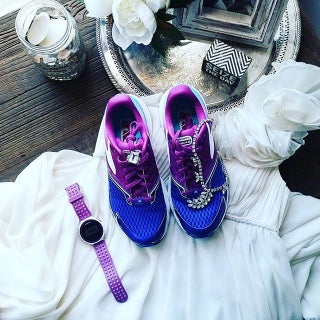 Halloween is approaching quickly and you may be thinking of combining your love of running with your costume this year. If you search the web, you can find just about any costume turned in to one that you can run in, but what if you don't want to actually RUN in your costume, and instead want to pay homage to the sport you love?
Here are 6 costume ideas, perfect for runners!
Forrest Gump—I wore this costume in 2014 and it garnered more laughs than I can count. I also got asked to run, so there's that (you've been warned). A trip to my local Target to grab the beard and red shorts was all I needed to complete my look. I dug up the red hat, tube socks, yellow shirt and old-school style running shoes in my closet. If you aren't a last minute person, shop ahead and purchase a Bubba Gump hat to complete the look!
Runaway Bride—A white dress and running shoes are the only real must have items to make this costume work. If you want to get creative you can make a bouquet or veil. I've added red and white heart knee socks to my costume to add a little spice when I hold up the dress. Don't like the hopeless romantic heart idea? Wear solid blue socks to make it your something blue!
Runaway Bridesmaid—Have you ever been a bridesmaid and wanted to run far, far away from the Bridezilla bride? Okay me neither; I've always loved the Bride. If you haven't had a great experience as a bridesmaid, or you just want to recycle those dresses that only got worn once despite the bride saying, "I picked this style so you could wear it again," then this costume is for you.
The Flash—Wish you were a speed demon? Now's your chance to "dress up" as fast!
Dash—Your kids want in on the running Halloween fun and have no clue who The Flash is? They can be Dash from the Incredibles. Dash is the "fastest."
Donald Trump—Okay so what does Trump have to do with running? He is RUNNING for President. Purchase a terrible wig, throw on a suit, top it off with a solid red or blue tie and you have one of this years most hilarious running costumes. If you don't want to explain who you are all night, make a DIY pin that says "Running For President." All your friends will surely get a laugh.
Read About Running In Costume:
Read This Before You Race In Costume
Races That Are One Big Costume Party