We Rounded Up The Best 6 Runner-Friendly Deodorants
Arm your-self against post-workout tang with some of the best pit shields on the market—we think you'll love these deodorants.
Heading out the door? Read this article on the new Outside+ app available now on iOS devices for members! Download the app.
One of the perks of being a runner is that lovely post-run stench—and it really comes into full bloom after long runs. But running doesn't have to be a smelly affair! After testing armpitfuls of formulas, we promise one of our six favorites will leave you feeling shower fresh, even during the dog days.
Best Overall
Secret Clinical Strength Sport Fresh
$12 for 2.6 oz., secret.com
Pros: It's available in four forms—smooth solid, clear gel, invisible solid and spray—and it works harder the more you sweat. This deodorant-antiperspirant combo fights smell with scent and is available at all major grocery stores.
Cons: If you grab either solid choice, there is potential for those annoying white streaks on your favorite dark shirt.
Best Scent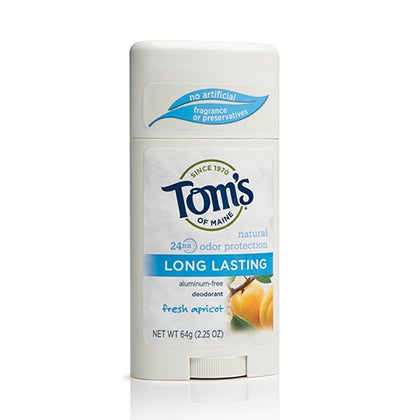 Tom's of Maine Long Lasting Deodorant Fresh Apricot
$5 for 2.25 oz., tomsofmaine.com
Pros: We love Tom's for the unique and pleasant scents they offer, including lemongrass and lavender. But fresh apricot takes the bite out of any post-run stink.
Cons: It leaves you slightly sticky and goes on more like a gel than a white solid.
Best for Sensitive Skin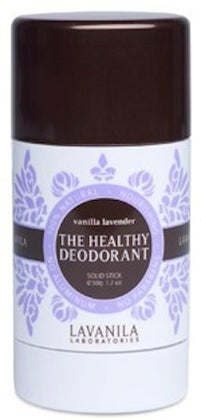 Lavanila The Healthy Deodorant Vanilla Lavender
$14 for 2 oz., lavanila.com
Pros: The stylish packaging complements the elegant mix of vanilla and lavender in this all-natural choice. Go for the "Spring Deo Trio" on the website and grab grapefruit and lemon for $30 extra.
Cons: The natural formula yields a higher price point, and some white streaks may sneak onto your darker shirts.
Easiest to Apply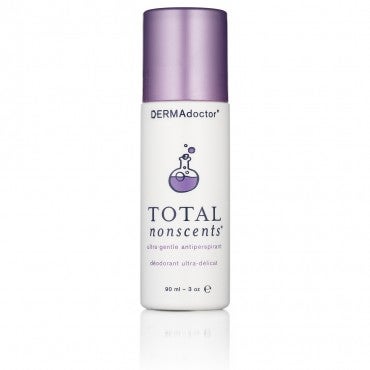 Dermadoctor Total Nonscents Ultra-Gentle Antiperspirant
$22 for 3 oz., dermadoctor.com
Pros: Heavy sweaters, take note! The rounded roll-on is easy to apply, with quick-drying results that last all day (really!).
Cons: This is a scent-free, non-deodorant choice—which means that sweat is blocked, but natural morning breath from your pits may need a little extra attention. We like combining it with our favorite deodorant for a long-lasting, sweet-smelling, double-duty result.
Best All Natural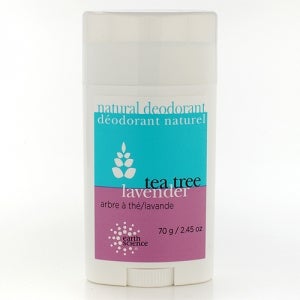 Earth Science Naturals Natural Deodorant Tea Tree & Lavender
$7 for 2.45 oz., earthsciencenaturals.com
Pros: The gentle lavender scent of the aluminum-free product left testers feeling fresh —and the price point is friendlier for a natural choice.
Cons: The application process is a bit runny—body heat is quick to melt the clear gel upon contact. It's best worn with shirts loose around the upper arm area.
Best Budget
Lady Speed Stick Invisible Dry Powder Fresh
$4 for 2.3 oz., colgate.com
Pros: This less-expensive option leaves more room in your budget for running gear while minimizing odor worries with its delicate fragrance.
Cons: White residue is a potential with this glider—we recommend applying it on completely dry skin and sporting with a tank or light-colored tee.