5 Ways To Drink More Water
Staying hydrated is crucial, not just in summer but for every season.
Heading out the door? Read this article on the new Outside+ app available now on iOS devices for members! Download the app.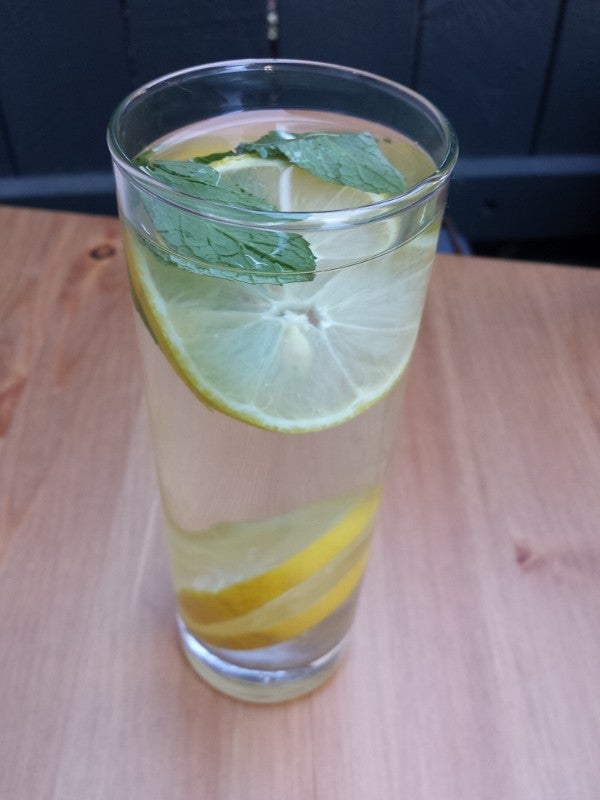 Hydration is an important part of staying healthy and feeling great. It's very important for runners as well because even being just slightly dehydrated can hurt performance. So here are some of my tips to make sure you are drinking enough water.
5 Tips to Drink More Water
1. Make a water goal. Figure out how much water you need for your body and activity level. There are 'rules' floating around the internet that suggest everything from 8 glasses to half your body weight in ounces. There is no one single magic amount that is perfect for everyone. The eight ounces by 8pm idea might be a good place to start. From there pay attention to your thirst and color of your urine.
2. Keep it handy. You're more likely to drink it if it's within arm's reach (just like you're more likely to eat candy if it's there in front of you too). Keep a water bottle or sealed cup at your desk or in your purse.
3. Hold yourself accountable. Use a big jug to hold all the water you're 'supposed' to drink and keep it in the fridge. You can even write on it with set times of when it should be 1/4 or 1/2 completed. By the end of the day, it should be empty.
4. Make it delicious! Add in fruit slices like oranges, strawberries or lemons to take your sips up a notch.
5. Get a water app-etite. Consider downloading an app like "Water Logged" or "Daily Water" to hold yourself accountable.
Or you can just do what I do and drown your food in Sriracha! Chug chug chug!!
Question: How do you make sure you're drinking enough H2O?