5 Ways To Say Goodbye To Sad Desk Lunches
We spend so much time working that it can be easy to forget lunch is time to relax and enjoy!
Heading out the door? Read this article on the new Outside+ app available now on iOS devices for members! Download the app.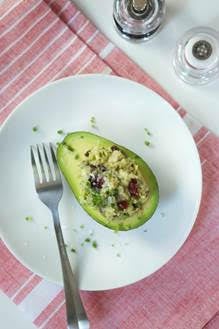 If you are constantly eating soggy sandwiches in front of your computer or running out for some fast food because you worked over into your lunch hour, it is time to say hello to a brand new lunch routine! Here's how to do it.
Ditch your desk!
This seems like a no-brainer but no one actually does it. Only one in five people actually ditch their desks during their lunch hour and staying in one spot is a drain on creativity. Instead of eating your sad lunch alone at your desk every day, use your lunch break and take a walk outside, socialize with coworkers or try to squeeze in a quick workout. You'll come back refreshed and ready to take on the rest of the afternoon by storm.
Bake up a batch of healthy chips
We know you need a little crunch, but you don't need to rely on the vending machine for these. Bake your own sweet potato chips with only five simple ingredients. Thickly slice two pounds of sweet potatoes and coat them with olive oil and one tablespoon of salt, and then season with ground pepper. Arrange the slices on a greased baking sheet and bake at 400 degrees for 30 minutes until sweet potatoes are crisp. Then, spread them out on parchment paper, sprinkle with salt and enjoy. We guarantee these chips will satisfy your crunch craving without the guilt.
RELATED: 5 Lunch Ideas That Have Ideal Fuel For Runners
Stray from the PB&J
It's time to step up your sandwich game and trust us it's not that hard to take it to the next level. Halve an avocado, spoon out the meat and fill it with chicken salad (we love Willow Tree Farm's Avocado Chicken Salad). Easy and delicious—now that's a win-win!
Make your lunch at work
If you don't have time to pack a lunch each day at home, keep something that you can throw together at work. Grab some cured meat, the contents of your cheese drawer, and a piece of bread for a gourmet desk spread.
RELATED: The Lunch Option That May Not Be As Low-Calorie As You'd Think
Find a new way to pack your salad
Forget the boring salads and try packing a yummy salad in a quart-sized mason jar. Pour the dressing in the bottom, add in lettuce or your choice of greens, veggies and any other salad toppings. Everything stays separated until it's time to toss together. Plus, your salad will also last for a couple of days in the fridge so you can meal prep for a few days' worth of lunches ahead of time.