3 Ways You Can Become A Happier Runner
Find your inner beauty to let that light shine from within.
Heading out the door? Read this article on the new Outside+ app available now on iOS devices for members! Download the app.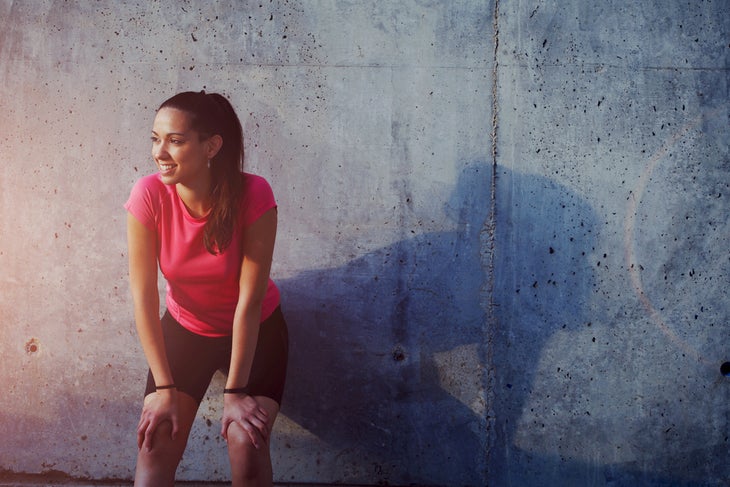 SIGN UP FOR A RACE.
"Race day always makes me feel fierce and beautiful. New runners are often intimidated by the racing scene, but once you sign up for one race, it gives you confidence. Many new runners feel like they don't have a place within the running community, because they don't run fast enough or far enough. Racing helps you see that everyone belongs and gives you an opportunity to bond with other runners," says Lora Mays, an Austin-based running coach who blogs at Crazy Running Girl.
KNOW YOU LOOK LIKE A RUNNER.
It's hard not to internalize physical conventions, one of the most common being that runners are universally lanky lightweights. "Most women have an image of what they 'should' look like to be a real runner, but if you look around the start line of a race, even at the front with the elites, there is no one size. As long as you're out there running, you are a runner," says Tina Muir, a Kentucky-based running coach and community manager with RunnersConnect.
GET PUMPED FROM SOCIAL MEDIA.
"It's important to surround yourself with positivity—that's one of the things I love about social media. There's so much inspiration, from someone sharing the details of the first run she's ever completed to people posting about why they love running," says Mays. Get motivated and pay it forward via your own posts and shares.