3 Things I Did After I Reached My Last Running Goal
So you crushed your goal race. Now what? Eat Pray Run DC shares how to pick a new challenge and take a much needed break.
Heading out the door? Read this article on the new Outside+ app available now on iOS devices for members! Download the app.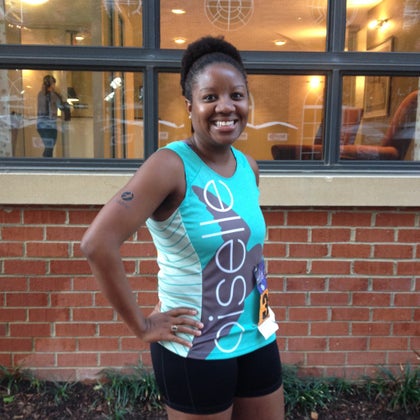 I recently ran my fall goal race and was so thrilled with my performance. I trained very hard all summer and finished the race feeling accomplished and proud. However, almost as soon as I crossed the finish line, I began thinking about what was next. I felt very anxious about having to choose my next big race right there. Then I took a minute to just…stop. I told myself to calm down, to breathe and to relax.
When you train really hard with a goal in mind, it can be odd when that race ends. You've worked hard and had a sole focus for months. So how did I stop stressing myself out about my next race?
Here's what I did:
I took a break. This isn't an easy thing to do. In the week after my goal race, I ran exactly one time. And that was only because I lead a running group once a week. I went to barre classes. I took long walks with my dog. I cleared my head. It was glorious.
I took time to reflect on what I liked and didn't like about my previous training cycle. I analyzed my plan and thought about if I wanted to continue using my same training schedule. I looked at some of the areas in the race I did great and the parts where I struggled. I assessed my performance.
I thought about what I wanted in the upcoming months. I felt pretty strongly that I wanted to run a fall marathon and was debating between two different races. I went over the pros and cons of each race and made a decision based on what worked for me.
Once I decided what was next for me, I plotted out my training plan. By the time I was done and my week was over, I felt refreshed and ready to take on the next big goal. In case you're wondering where you can find me racing next—I'm going back to where the marathon began for me—Richmond, baby!