Warm(er) Weather Winter Gear
Danielle shares her tips for winter running gear in milder climates.
Heading out the door? Read this article on the new Outside+ app available now on iOS devices for members! Download the app.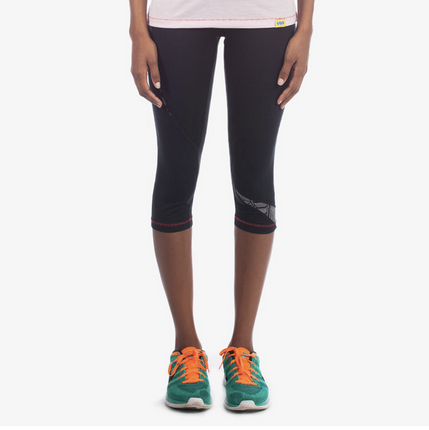 There are lots of winter gear guides out there right now, but I'll be honest – looking at them makes me sweat! I live in South Carolina, and although we have some cooler weather, it's rarely cold enough to wear any of the running clothes needed by our northern friends. If you live in Florida (as I did for 20 years), there's basically no such thing as winter running clothes! So, I thought I'd take a moment to provide my picks and tips for winter running gear for the milder climates.
Check the forecast: In the South during the winter, it's often frigid in the mornings but warms up quickly, which can be a problem during a long run! Focus on the temperatures for the bulk of your run, not just the starting temperature.
Dress like it is 20 degrees warmer than it actually is: You'll generate heat while running, so if it is 30 degrees out, dress like it is 50. Would you stand outside in 4 layers of clothing in 50 degree weather? Probably not.
Prioritize your spending: Are your hands always freezing, even when it is 60? Invest in a great pair of gloves. Warm up quickly? Buy some $1 throwaways at Target. Think about which parts of your body get the coldest and work from there.
Top: My upper body tends to overheat, but I still don't like the feeling of cold air on my skin. I go with the Icebreaker Merino Everyday Long Sleeve Crewe as a lightweight but warm option. The merino wool is comfortable and doesn't hold a strong odor, so you're likely to get several years of use out of it.
Bottom: I often find that capris are plenty warm enough for runs in the winter. Run Janji, an organization that provides clean water to people in need around the world with every purchase of their apparel, has a great mid-weight option for capris. When they won't do the trick, my go-to tights are the Asics Thermopolis LT Tights. They are lightweight, flattering, and at a reasonable price point compared to many others.
Hat: It has to be nearly arctic for me to switch away from my Headsweats Distance Hat. When it is, I go with a lightweight beanie from the same company. It even has a ponytail holder!
Gloves: I'm one of the aforementioned people whose hands tend to warm up quickly. I also don't like the pressure of trying to keep track of one nice pair of gloves! I buy $1 gloves from Target. (They're at the front of the store this time of year.) If I lose one or throw them away on the race course, it's no big deal. They're also not heavy, so I don't mind carrying them while I run.