The Best Earbuds for Running, Tested By Women
While earbud comfort can be incredibly particular, these are the models that worked best for us.
Heading out the door? Read this article on the new Outside+ app available now on iOS devices for members! Download the app.
A good pair of earbuds can sometimes be the difference between slaying your long run or completely killing your focus as you struggle to keep them in place. As with every piece of running gear, your headphones should work for you—not against you.
Finding that perfect pair, however, is not so simple. Through the process of testing earbuds ourselves we learned that picking a personal listening device is an incredibly individualized decision. One person's favorite, most comfortable selection felt more like a jagged pebble lodged in the cavity of another runner's ear. OK, that's a bit overdramatic. None of the earbuds we tested were that uncomfortable. The point is, nailing down the best earbuds for running comes down to the anatomy of your ear, and ultimately, personal preference.
These are the picks that we rated highest for comfort, security on the run, sound quality, and functionality.
Jaybird Vista 2 | $145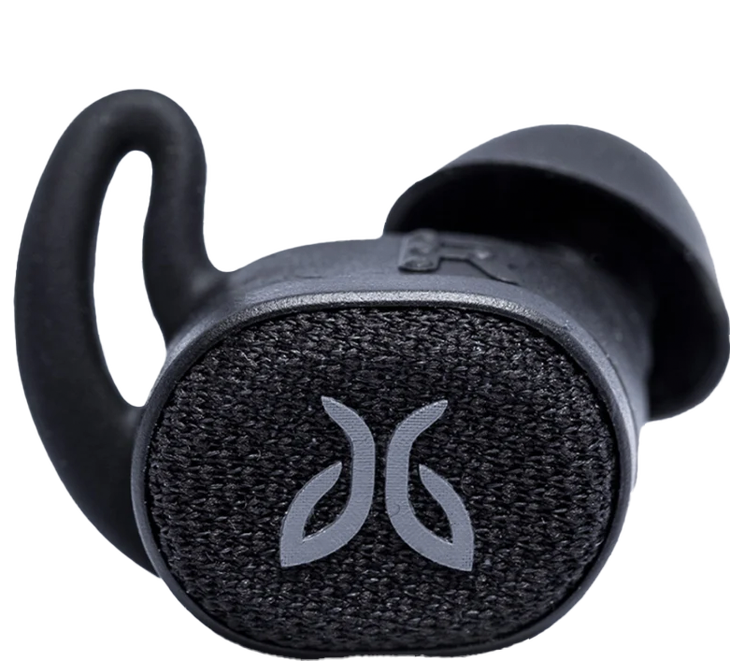 If you're looking for a truly custom sound experience, then the Jaybird Vista 2s are for you. New features for this iteration of the earbuds include active noise cancellation, perfect for tuning out the world on a treadmill run, and SurroundSense, which allows you to tune into the road around you while still maintaining crisp sound quality for your music. And it's easy to toggle between the two with just a double tap. You can also customize the EQ (equalization) settings, if you want to pump up the bass or add clarity to the podcast you're streaming.
While some of our testers were able to find the perfect snug fit with the included earpiece options, others were not and found these to be uncomfortable.
Specs:
In-ear bud
Ambient mode
Noise cancellation
IP68 Water- and sweat-proof
Sport fit
24 Hour Battery
RELATED: Racing Shoes: What You Need to Know
Shokz OpenRun Pro | $180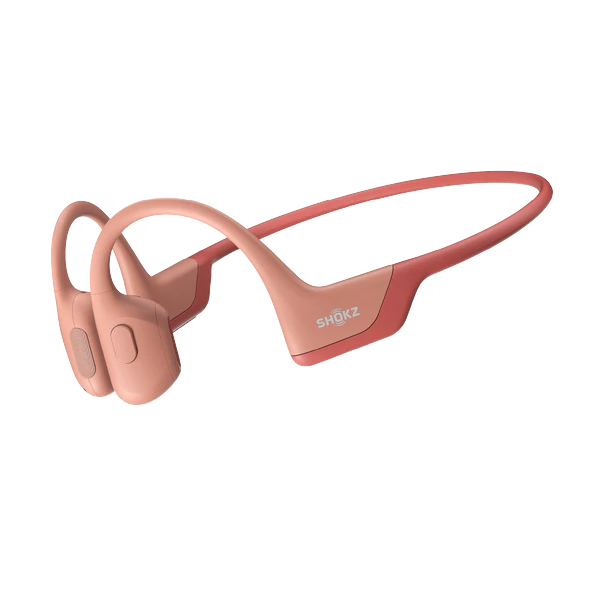 These wrap-around style bone-conduction headphones easily win the award for least noticeable while running, which is a major win. Initially worried the behind-the-neck design would pose an issue of entanglement with ponytails and sunglasses, it ultimately did not. And the way they lightly rest around the ears, it was easy to forget they were there.
We also felt the safest wearing these while running outdoors. Because the sound is transmitted via bone conduction, your ears are completely free for all situational awareness without needing to set them into a particular mode.
At the same time, though, it also meant that while the sound quality was certainly good enough, it was not the best of all the buds we tested. Great for casual wearers, and those not hyper-focused on their beats. And heads-up: at high enough volume, your run buddies might be able to hear your music, too. 
Specs:
Behind neck design
Ambient mode
IP55 rating – protected from low pressure water exposure
10 Hour Battery
JBL Reflect Aero | $150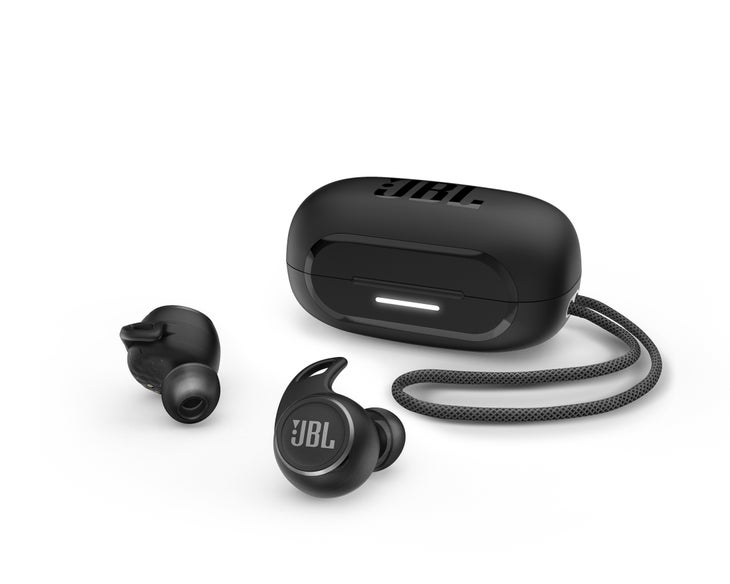 These little buds quickly became our go-to option for all sorts of runs, thanks to the multiple settings accessible with just a tap. The noise cancelling was clutch for speedy, sweaty runs on a treadmill, while a tap on the left earbud can change to ambient-aware, making us feel comfortable on a busy sidewalk. 
The little fins also help for a locked-in fit that didn't come loose even on rocky trails or windy beaches, and the battery feels like a life-changing improvement over our Airpods. They charge in the case and simple lights let you know when that needs some juice. (We've only had to charge it up once since we got these more than a month ago.) You can also do some serious customizing and tweaking of the sound output of each bud in the JBL app, a huge boon to audiophiles who appreciate crisp sound on their runs.
Specs:
Sweat-, water-, dust-proof
Adaptive noise cancelling
8 hours of battery life in the earbuds alone, plus another 16 in the case
Twist to fit earbud style
Beats Powerbeats Pro | $250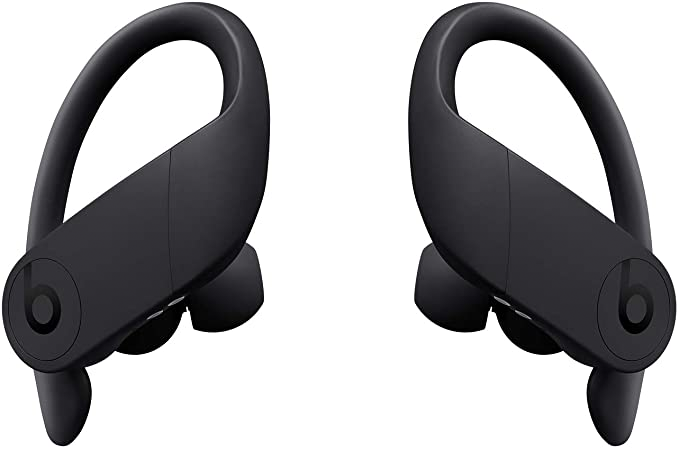 These Beats earbuds are incredibly run-friendly. Not only are they compatible with Garmin watches, but the over-the-ear fit is snug even when sweaty. Our testers loved the easy-to-use controls allowing you to stop or play your music from the earbud while leaving your phone tucked away in your running belt or pocket. Plus, the sound quality is on par with what you'd expect from a Beats branded music player.
And though the battery life of these was on the lower end of others we tested, we appreciate the speed in which they charge in their case. According to the Beats by Dre website, 5 minutes of charging equates to 1.5 hours of playback.
Specs:
In-ear bud with adjustable over-the-ear hooks
Sweat resistant
Sport fit
9 Hour battery
Tribit Movebuds H1 | $90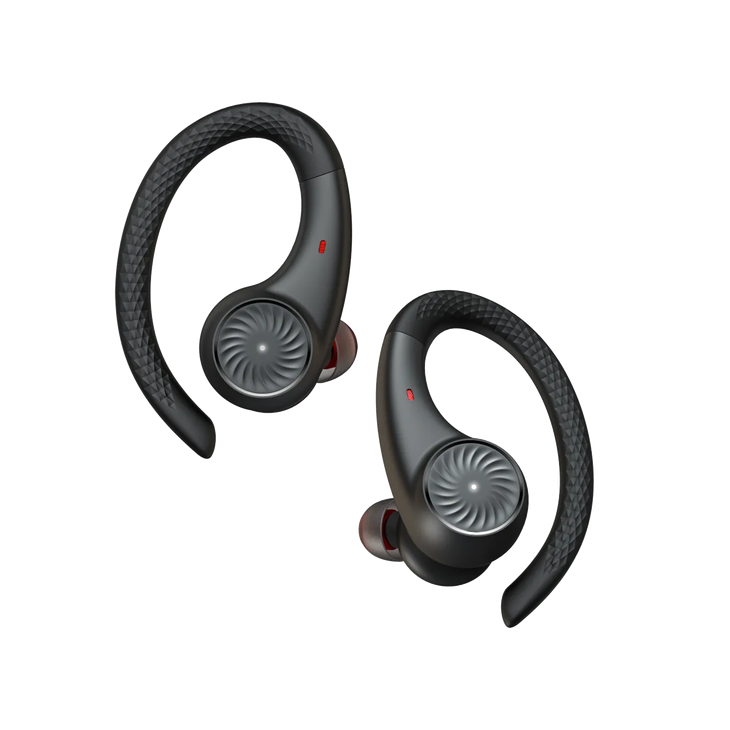 Comfort and ease of set up are the two best qualities of these earbuds from Tribit. The soft eartips and wraparound arms can best be described as gentle as well as secure.
While some of our testers would give the sound quality a passing grade, others noted a reverberation with each step, resulting in a light pinging noise that is less than ideal, especially on a long run when you want to zone out. But for the price, this is one of the best budget-friendly options, especially for those prone to losing at least one earbud every six months or so. 
Specs:
In-ear bud with over-the-ear hooks
Ambient mode
Noise cancellation
IPX8 sweat- and water-proof–can be submerged up to 1.5 meters for 30 minutes.
Sport fit
15 Hour Battery
RELATED: Finally, Women's Shoes Are Being Made for Women's Feet