Are Fitness Trackers Really Working For Us?
Heading out the door? Read this article on the new Outside+ app available now on iOS devices for members! Download the app.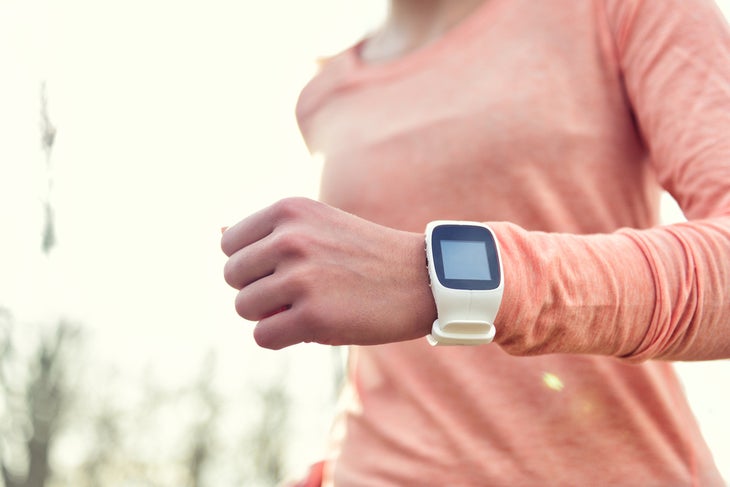 With the onslaught and availability of fitness trackers all the time, have we sucked all the fun out of our once enjoyable activities? A new study published in the Journal of Consumer Research found that people who have access to fitness trackers move more but enjoy it less!
No one can argue the sheer access we now have to activity tracking. In fact, I would be hard pressed to think of a movement, or non-movement (sleep tracking, anyone?) for that matter, for which there is not a device available to time it, rate it and quantify the heck out it, but to what end?
Related: The Biggest Mistake People Make With Fitness Trackers
Through three experiments (coloring, walking and reading), the study found that by drawing attention to the output of an activity it makes it seem more like work and less like something you're doing just for fun. When you're too focused on the outcome rather than the activity itself, you may start enjoying it less.
If you find yourself giving a deep sigh before hitting the start button on your GPS watch, or if you're constantly checking to see how many steps you have taken in a day, or, just admit it, have walked in circles around your room before bed to hit your daily step goal, perhaps you need to take a little break.
Related: Is The Gamification Of Fitness A Bad Thing?
Try these alternatives once a week, or even once a month, to put the fun back into your activities and stop obsessing about the numbers:
1. Leave your tracking device at home. You can do it. Just for one day a week (or maybe two over the weekend?) and feel the stress slip away from your wrist, mind and body.
2. Do something healthy that doesn't involve steps or other measureable tracking like meditation or reading.
3. Find, shop for and make a new food. And, it doesn't even have to be healthy! You're not tracking it so it doesn't count.
After trying at least one of the above, you may notice that when you return to your regular activity and measurements, you are less tied to the outcome.
Fitness trackers have so many benefits, but since they cannot yet measure overtraining, overthinking and overuse, you will have to be the judge of that with zero input from your watch.