Five Super Shoes To Look For In The Women's Marathon
Check out the most popular super shoes you'll see in the World Championship marathon in Budapest and the women who'll wear them.
Photo: Women's Running, Getty
Heading out the door? Read this article on the new Outside+ app available now on iOS devices for members! Download the app.
With the rise in popularity of the "super shoe" in recent years, shoe choice for a long distance running event has become a key decision for athletes when it comes to brand partnerships and equipment choice. Check out some of the shoe models you may see top women's marathon contenders sporting on race day.
RELATED: Welcome to Women's Running Marathon Central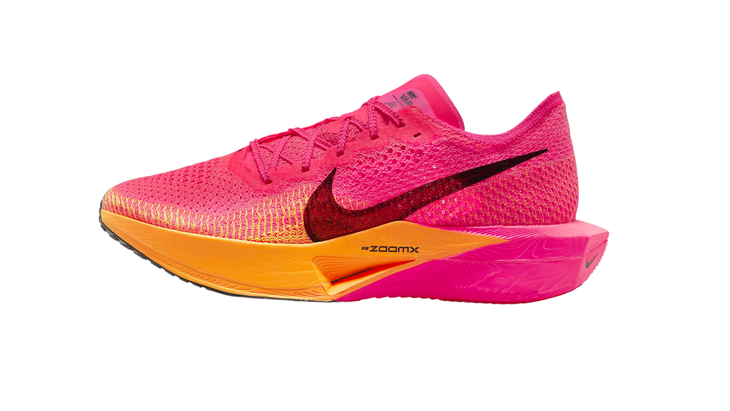 Nike Vaporfly 3 | $250
American Keira D'Amato was recently spotted wearing the Nike Vaporfly 3 at both the Gold Coast half marathon and the Beach to Beacon 10K. D'Amato set the American half-marathon record at the Gold Coast race in 1:06:39 while wearing the Vaporfly 3, too. D'Amato, who is sponsored by Nike, could be one of many women wearing the Vaporfly 3 when she lines up on Saturday for the World Athletics Championships women's marathon.
Specs:
Full-length carbon plate

8mm drop

6.5 oz

More stable than previous models thanks to midsole padding
RELATED: 10 Things to Know About Marathoner Keira D'Amato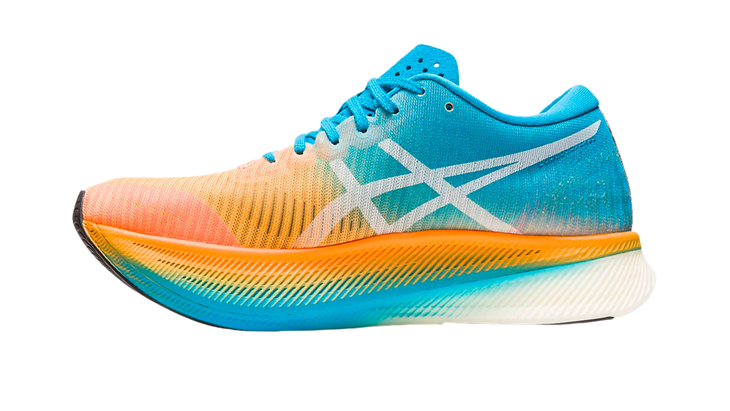 Asics MetaSpeed | $250
The Asics MetaSpeed comes in two models: Sky+ and Edge+. The Sky+ model is designed to help runners who accelerate by extending their stride, and the Edge+ model is designed to help runners who accelerate by quickening their cadence. The shoe claims to help runners conserve energy with each step thanks to an "energetic midsole foam" and full carbon plate. Australian Lisa Weightman or Canadian Dr. Sasha Gollish could be wearing a MetaSpeed model when they take the line on Saturday. 
Specs:
Full-length carbon plate

5mm drop

7.2 oz

Has stride-based model and cadence-based model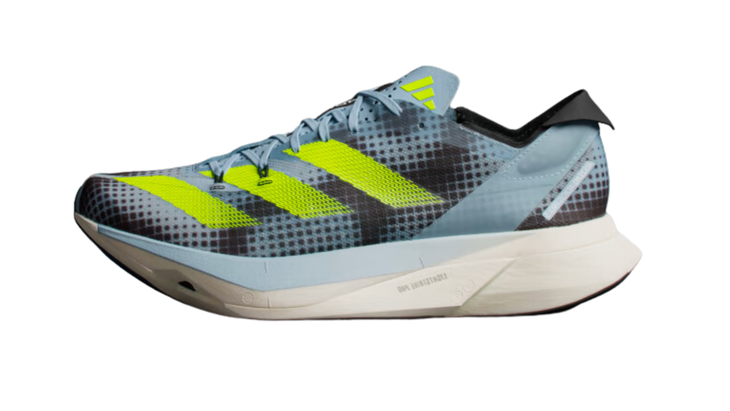 Adidas Adizero Adios | $250
Tokyo 2023 winner Rosemary Wanjiru (Kenya) may be wearing the Adidas Adizero Adios shoes on Saturday. The Adios shoes boast 50% recycled materials, Adidas' "Energyrods 2.0" technology to mimic the metatarsal bones, two layers of proprietary "Lightstrike Pro" foam, and outsoles made from Continental rubber. 
Specs:
Energyrods 2.0 technology

6.5mm drop

7.7 oz

Made from 50% recycled materials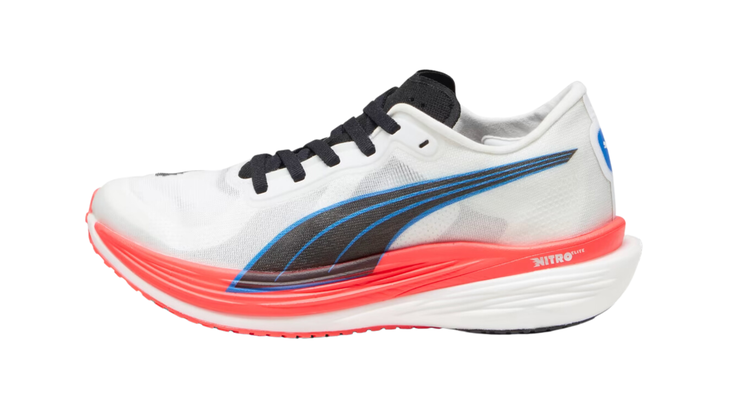 Puma Deviate Nitro Elite 2 | $200
Team USA member Dakotah Lindwurm is sponsored by Puma and could be wearing the Puma Deviate Nitro Elite 2 for the big dance this weekend. The Deviate Nitro Elite 2 has a full-length carbon plate designed to "stabilize the midsole while maximizing energy transfer," Nitro Elite foam proprietary to Puma that has been engineered to be 60g lighter than the previous Deviate model, and extra-grippy outsoles for premium push-off. 
Specs:
Full-length carbon plate

8mm drop

7.4 oz

60g lighter than previous Deviate model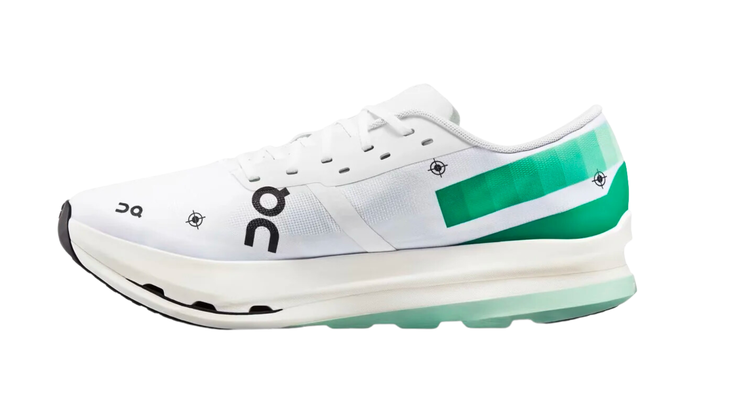 On Cloudboom Echo 3 | $290
Although she won't be racing the World Championships this year, Hellen Obiri rocked the On Cloudboom Echo 3 for her 2:21:38 win at the 2023 Boston Marathon. Obiri is On's only sponsored female marathoner, but it doesn't mean the Cloudboom Echo 3 won't make an appearance on Saturday by an unsponsored athlete. The Cloudboom Echo 3 is On's "fastest shoe," according to the brand and is the only shoe on this list that comes close to the Vaporfly 3's 6.5 oz weight – the Cloudboom Echo 3 weighs in at 6.6 oz. The shoe also features On's "Speedboard" technology, which involves a carbon plate combined with an outsole designed to maximize the forward roll of each step. 
Specs:
Full-length "Speedboard" carbon plate

9.5mm drop

6.6 oz

Highly breathable upper