Reader Recs: The Best Shoes For New Runners
Our readers share their favorite running shoes to hit the roads in.
Heading out the door? Read this article on the new Outside+ app available now on iOS devices for members! Download the app.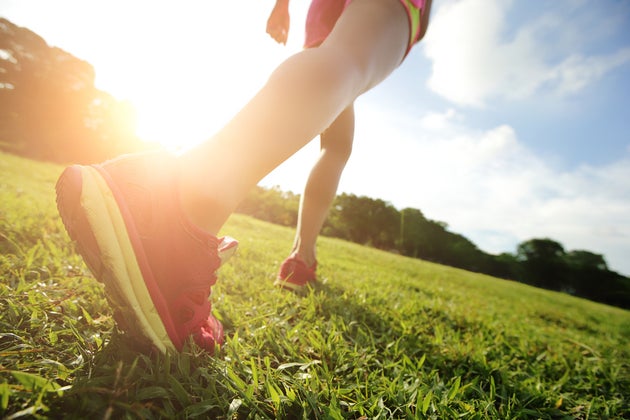 We love being able to connect with our readers about all things running. Another thing we love? The community that we've built for runners to share their knowledge, struggles and victories with one another. You're always ready to help other runners on the journey to PRs, marathon finishes and more and we are so glad to be able to help make it happen.
Today, we asked our readers:
What running shoes would you recommend for runners who are brand-new and why are they your favorite?
Here's what they had to say…
…on Facebook:
Tammy Dirker: I'm loving Saucony. I was professionally fitted for the first time over a year ago and have run several half marathons and did my first full marathon in these. I just purchased my third pair.
Shawna Lynn Keck-Johnson: Brooks Adernaline…got them in road runners and trail runners. Lightweight, nice colours, comfortable and durable.
Shanta Wilson: I'm really loving my Under Armour shoes. I didn't even know they made shoes—but now I'm hooked. Comfortable, sturdy and light.
Katie Bean: Adidas Energy Boost 2 – super supportive and soooooo cushy. Most comfortable shoes I've ever worn!
Angela Melluzzo: I love Brooks usually if the width is really a 2E, but usually have to go with New Balance which can be a great sneaker and most having extra narrow to extra extra wide widths. BUT….the insole is usually too thin so you have to improvise. Since I have no choice, I'm glad I can get a good sneaker for my small very wide feet.
Tara Sue Sposeto: I like my hokas. Super support!
…on Twitter:
Jdmacklin1: Saucony Ride–so much cushion it's like running on marshmallows but not too heavy 🙂
@babyspaceo: Brooks. They are all I wear to run in.
@krdews: Get fitted first; best your $ can buy @MizunoRunning wave rider 18 neutral feet my new fav.
@cscullin12: It depends on your step, I have high arches and over pronate…so I stick with brooks adrenaline gts.
@katgat2: Asics GT2000 comfortable, great arch support if you over pronate, never had 1 blister from any of the 5 pairs I own 🙂
@stephplusfour: I love @MizunoRunning! Great support and quality, great colors and styles, and won't break the bank.
Have a question you'd like to ask the community? Tweet us at @womensrunning with the hashtag #ReaderRecs!
Read More Reader Recs:
Best Pre-Race Food For Sensitive Stomachs