10 Mother's Day Gift Ideas For The Mother Runners in Your Life
Still looking for the perfect something? We've got plenty of options.
Heading out the door? Read this article on the new Outside+ app available now on iOS devices for members! Download the app.
Although we really should be honoring her 365 days of the year, Sunday, May 8th (aka Mother's Day) is the day dedicated to showering the amazing mothers in our lives with love and presents.
Mothers, whether they are our own, or your wife, sister, or friend, can be difficult to shop for. Flowers, candy, or something generic can do the trick, but when you focus on a passion they have, like running, the gift becomes more personal. We all know the benefits of running, and if the mom in your life has an enthusiasm for it, it creates a special way to not only honor her love of the sport but encourage it.
RELATED:
Of course, replacing her sneakers or sports bra is an option, but why not think of something different that she might not splurge on herself: the fitness tracker she's been wanting to try; running shorts for the heatwave about to come this summer; some recovery tech to sooth her muscle pain. Things that will surprise, spoil, or pamper her will bring a smile to her face and yours.
We pulled together an assortment of Mother's Day gift ideas sure to bring joy and motivation to the joggers and sprinters in your life, who happen to also be moms.
Oiselle Lux Life Robe | $104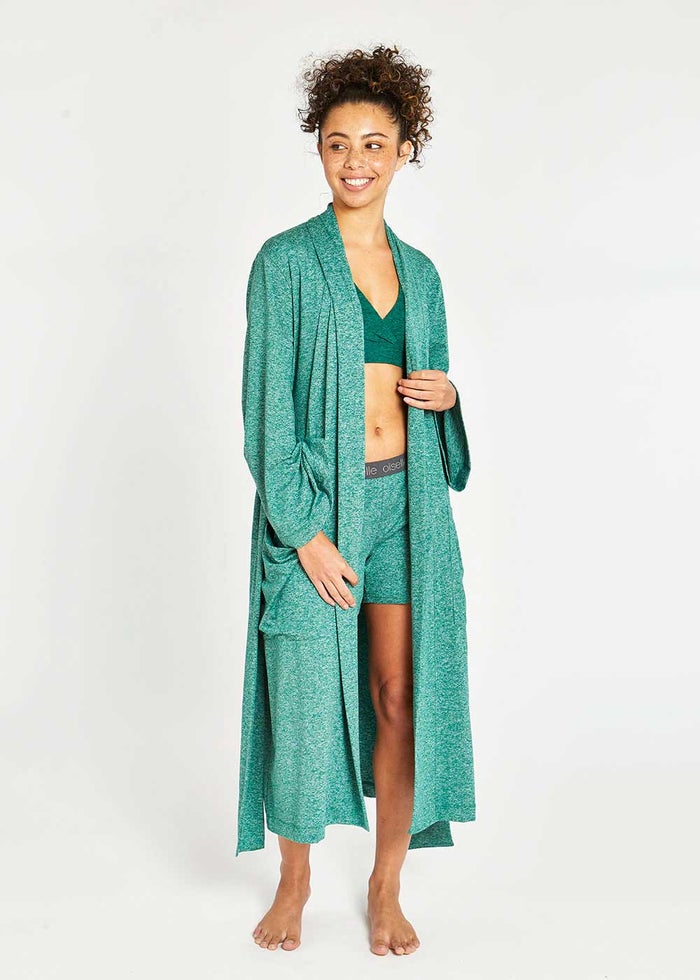 Give the beloved mom in your life top tier comfort with this robe from Oiselle. We get why the collection is called Lux because the ultra soft fabric can only be described as luxurious. And the mid-weight of the material make it just right for wearing in spring, fall, or winter. While its perfect for just about anyone, it would be an extra special gift for a mom-to-be to have in her hospital go-bag.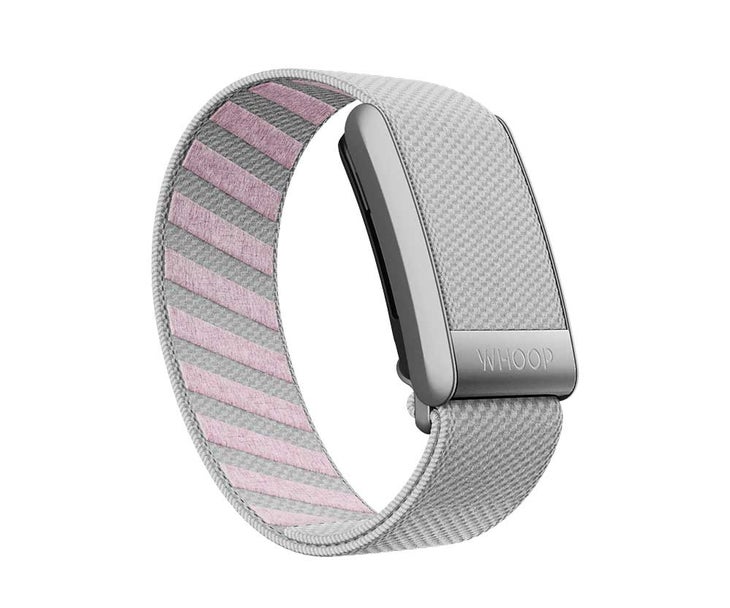 Measuring your own personal metrics over time can give you a baseline to know when you are primed to train hard or when you should back off.  Whoop is an unobtrusive wrist data gatherer that measures varying metrics like sleep quality, heart rate variability, respiratory rate, and training load, amongst others. The app takes this data and shows what training load you are primed for and advises when you might want to take it easy with clear red and green days. You can add personal behavior questions and over time, the app will report whether these impact your recovery or sleep quality. If you ever wanted to know if alcohol or a snoring partner impacts your sleep quality, and thus training capacity, over time, this is the device to measure that. A gift like this will empower the mother runner in your life to take charge of her training and the variables of life.
Outside+ Membership | $48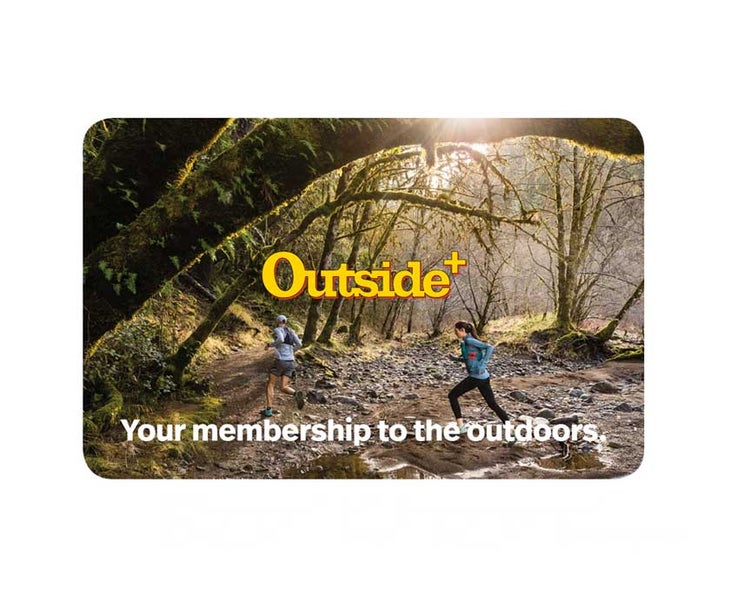 Not every mom is looking for more stuff—stuff that likely equates to more keeping track of, washing, and putting away. Instead, give her the gift of getting outside (no pun intended). An Outside+ membership comes with access to over 30 outdoor, endurance, and adventure brands, member's only health and education classes, films, GPS access, and discounts on race registrations through RunReg. 
InsideTracker Ultimate | $589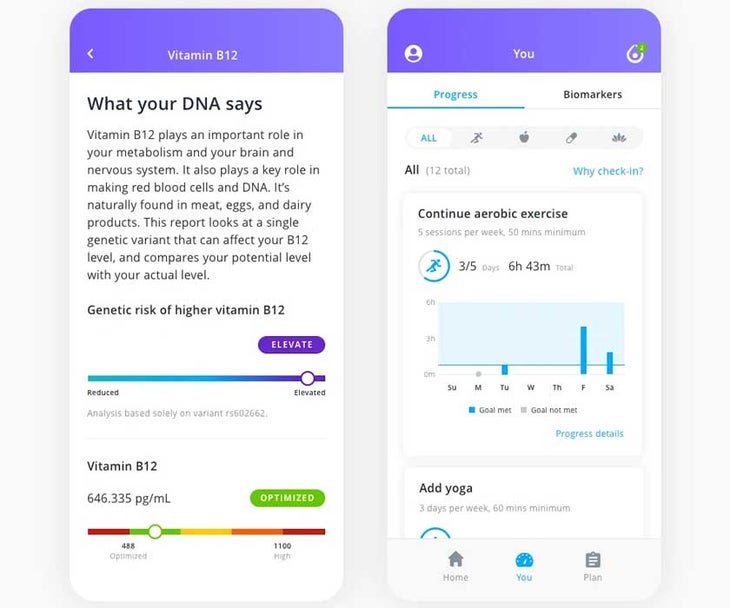 Help the mom you love level up in her health and fitness goals with the gift of insight. The Ultimate package from InsideTracker includes testing on up to 43 blood biomarkers to get a complete picture of what is going on. She can then use that information to discover how she can adjust her training, sleep, or nutrition from there. 
*Use the Women's Running promo code for 22 percent off and a free InnerAge 2.0 test: WRMOTHER
Adidas Ultraboost 22 | $190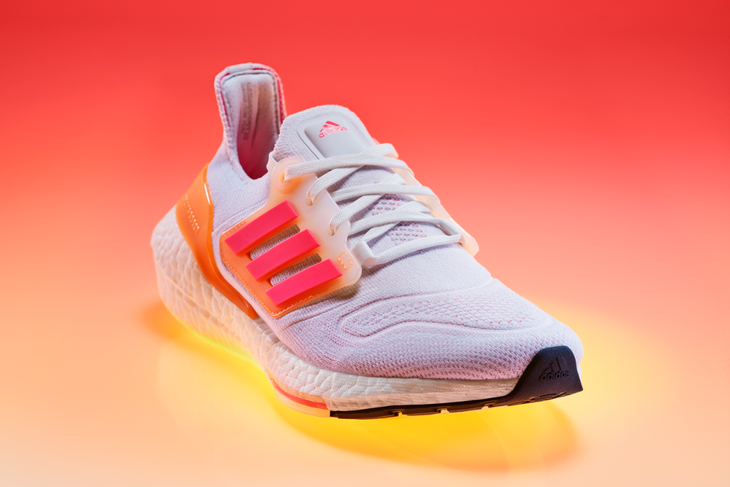 If the woman you're shopping for does need a new pair of running shoes, might we suggest a pair that was actually designed for the female foot? Though female-centric shoes are becoming more common they are still far from the norm. We love the Adidas Ultraboost 22 for its soft, bouncy ride and how it conforms around the shape of the foot. 
RELATED: Miles or Months: How Long Do Running Shoes Last?
Bravey Dry Rosé | $14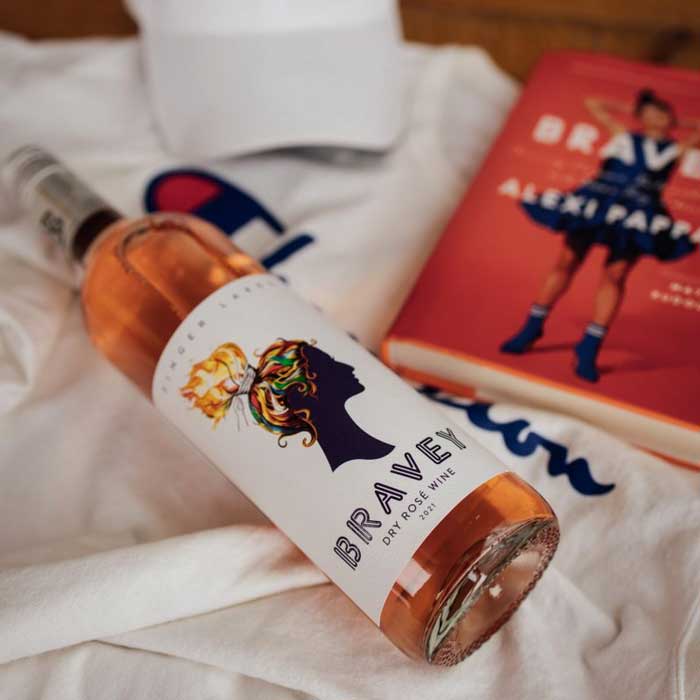 Cheers to mom and cheers to female runners everywhere! Show up at the front door with this fruit forward and floral rosé (think strawberry, orange blossom, and white peach), created by Three Brothers Winery in collaboration with Alexi Pappas and you're sure to be welcomed with a famous mom hug. Sometimes, it's the simple things.  
Woman on the Run T-Shirt | $40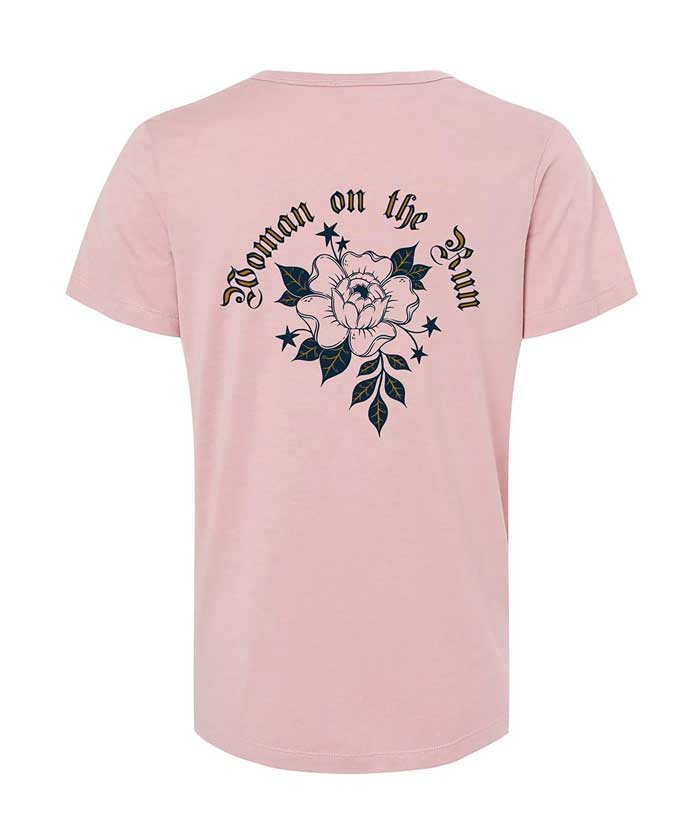 Graphic tees are in and this one says it all. Plus, a comfortable, well fitting t-shirt is always appreciated in this casual work from home era. 
Normatec 2.0 Legs | $899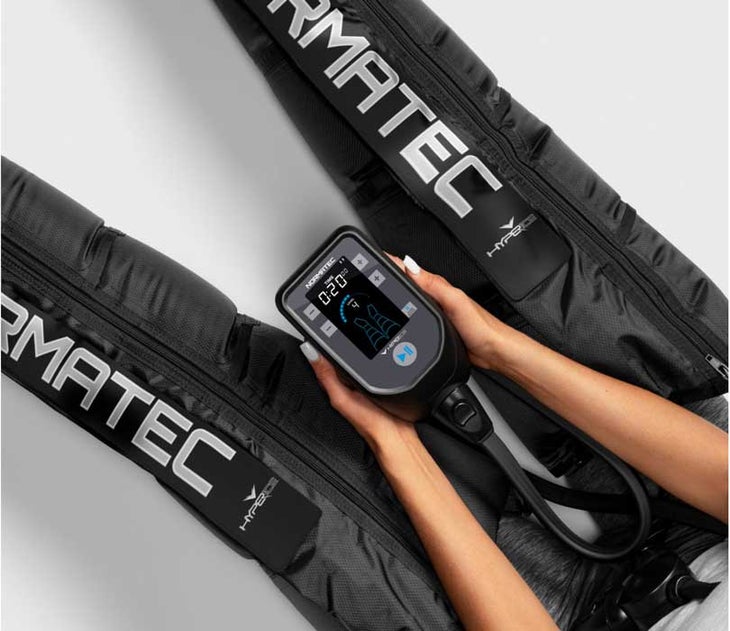 If you're really looking to splurge and buy something she might never buy for herself Normatec recovery boots are worth the investment. She can use them pre-workout to warm up her muscles or slide into them after a long run and let the patented technology do its job in increasing circulation and reducing pain and soreness so she is ready to go the next day. 
Voicing Change by Rich Roll | $50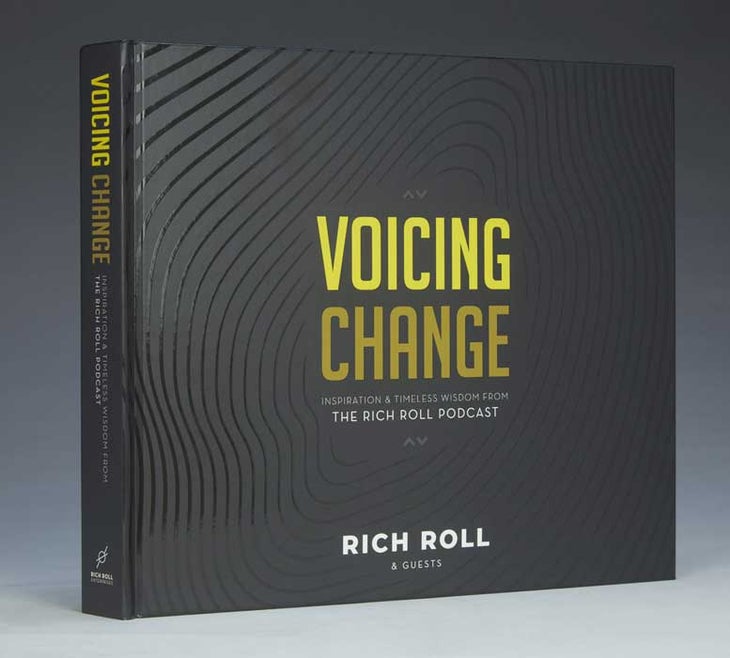 Rich Roll is known for his deep diving, lengthy interviews on his podcasts, many of which are with athletes and careful thinkers. This coffee-table-worthy book is perfect to dive into for inspiration when you have a moment to yourself. Conversation matters, and this book serves to remind us that we as humans have great wisdom and insight to share. If you're looking to inspire the mother in your life, Voicing Change (and Volume II now available) shares carefully excerpted conversations that without a doubt will inspire the best athlete and human in all of us.
Outdoor Voices Relay Shorts | $48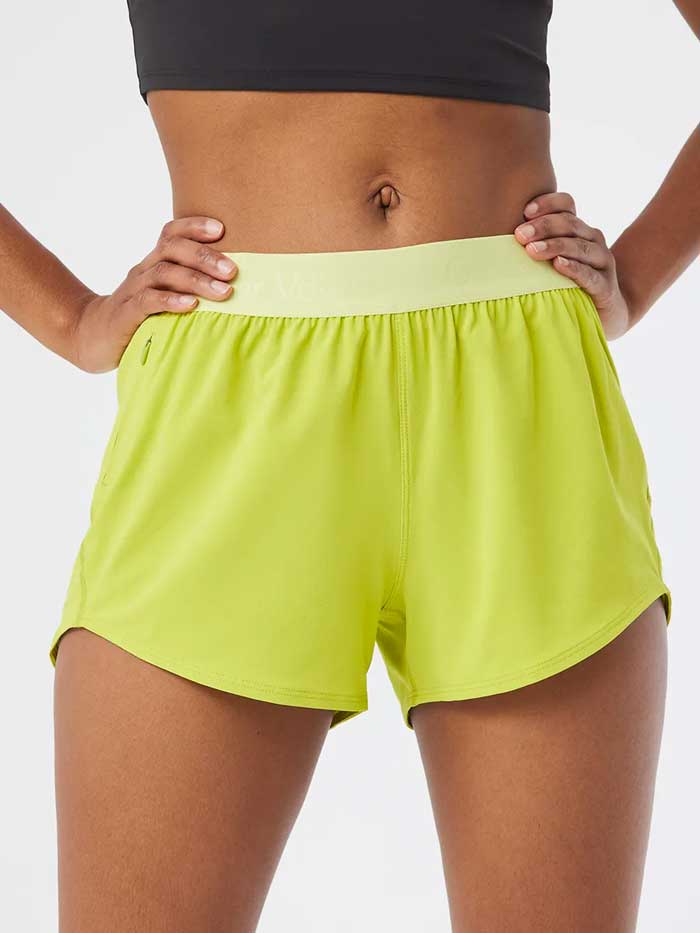 Set her up for spring and summer running with a brand new pair of running shorts. These unlined shorts are lightweight and oh-so-cool, perfect for the warm weather ahead. And the styles run the gamut from plain black or navy to neon, pink swirls, and eye-popping daisies.  
Saysh One Shoe | $150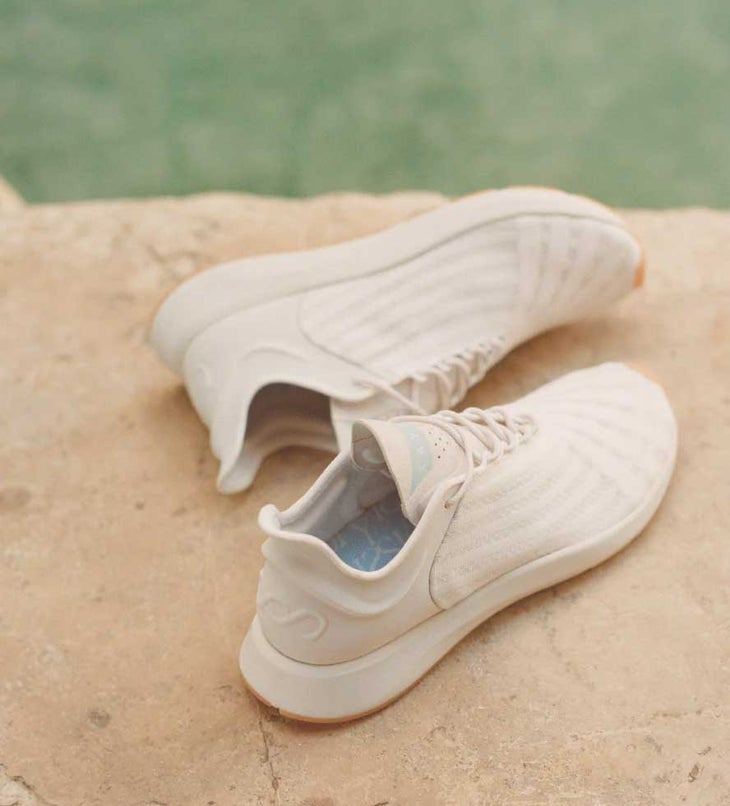 Allyson Felix's highly anticipated lifestyle sneaker is back in stock. The sophisticated design has an intentionality behind it, meant to mimic both the flattering shape of a wrap dress and the bold lines of a running track. Because we can be anything we want and all of the things at once, like fashion-forward, feminine, badass athletes. And if you're shopping for a new mom or mom-to-be, she'll love this added bonus: Saysh has implemented a new maternity returns policy. If her feet grow during pregnancy she can exchange the shoes for a new size for free. 
In addition to all this great stuff consider giving her the gift of time. Time to go for a run. Time to take a nap. Time to herself to do whatever she wants. You truly cannot go wrong there.
RELATED: This New Training Book Cuts Through the Noise and Redefines Dreaming Big for Female Runners