What Our Editors Loved This Month
Summer is heating up, and we are loving life at Women's Running. Here's what we're digging right now to fuel our runs in more ways than one.
Heading out the door? Read this article on the new Outside+ app available now on iOS devices for members! Download the app.
This month we've been reading, eating, running, tracking and fueling. Here are our best running gear picks from all we've enjoyed. It's true that each and every pick has made our running souls a little bit brighter.
A shout out to all our testers. If you'd like to be in the running to test gear for Women's Running, fill out our form here and you might be next in line. Be sure to let us know what floats your boat, and we can match you with the chance to test out the newest gear.
This Month's Running Gear and Picks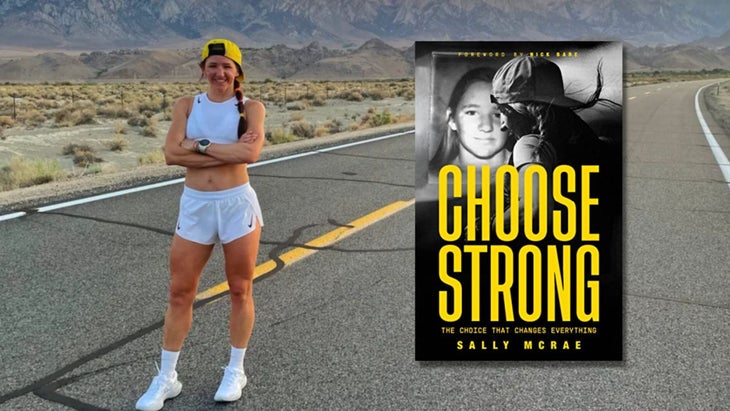 Sally McRae is so much more than an ultra runner. Her new book 'Choose Strong' – a mantra she has used often in the course of her career – gives readers an insight into the why and how. Having had the occasion to interview Sally a few times in the last couple of years, I have to admit to shedding some empathetic tears as she narrates the early years of her life.
A must-read for anyone who wants to understand what it takes to tap into the strength you were born with, Sally puts this into context saying, "Strength is more than just physical attributes. It's more than big muscles and toned bodies or setting personal records. Strength is an innate part of us… It's how we learn to get back after falling. It's how we navigate relationships, career, and everything else in life." Read our full review here.  – Melanie Mitchell, Women's Running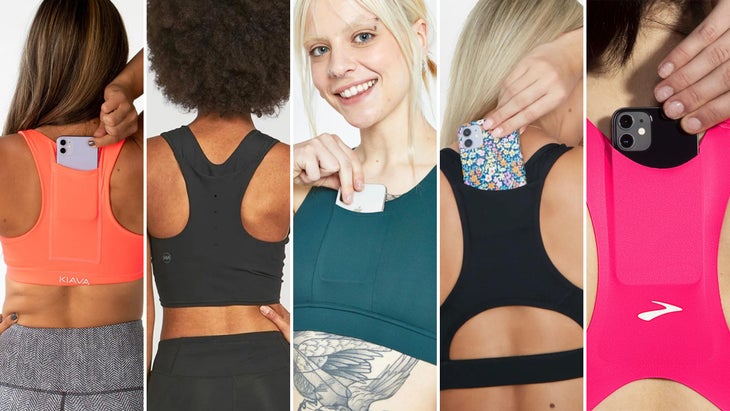 Bras With Pockets (All of Them)
We set out on a mission to find the bras with the best pockets, and were pleasantly surprised by how many we found. A personal favorite is the Brooks Drive 3-Pocket Bra. It keeps a phone between the shoulder blades and also doubles as a handy ice holder on hot race days. The aid-station volunteers might look at you strangely when you shout out, 'shove the ice in here' as you pass by, but they'll be sending you on your way responding, 'that's genius!'.  – M.M.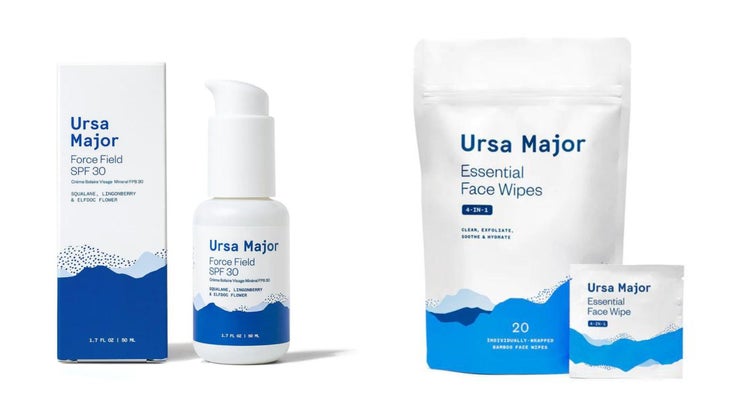 Zinc is a ginger-runner's friend, and this freckled sun-hater is #teamzinc all the way. Every year, I restock the cupboards with hoards of sunscreen bottles on the quest for an elusive zinc version that doesn't leave me with a white, ghostly sheen. While this is still elusive, some are definitely better than others. This year's discovery in the 50-Shades-of-Zinc category is the Ursa Major Force Field SPF 30
I also tried Ursa Major Essential Facial Wipes. I will go out on a limb to say every ginger runner's favorite moment of the day is being able to de-sunscreen. With that in mind, these wipes are an elevated experience. Coming in from a hot run and being able to remove the zinc from my face in one swipe sparked a moment of joy I never knew I needed. Oh, and they smell like a summer's day at the beach, without the sunburn. – M.M.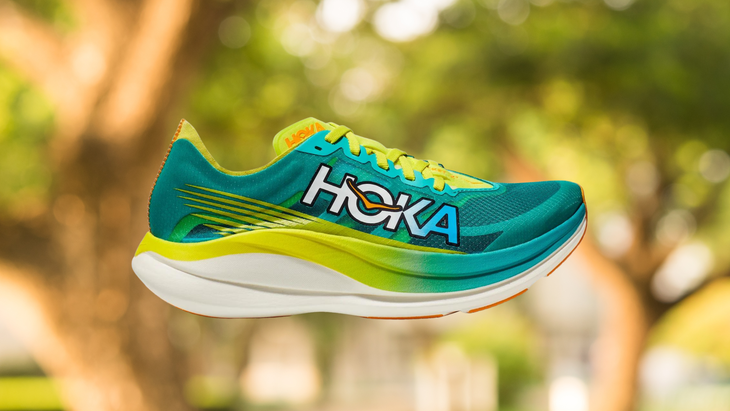 After seeing this shoe on the feet of Hoka pros at marathons and triathlons for the past year, I finally got a chance to test it myself. And, WOW! The combination of the crazy-responsive, near-maximal full PEBA midsole, curvy carbon-fiber propulsion plate, and rocker-shaped geometry really give this a snappy ride. The thin, gusseted tongue lays down well and helps create a snug fit with the minimalist upper (which feels like it was pulled from a pair of track spikes). As much as I really love the Adidas Adizero Adios Pro 3 and the new Saucony Endorphin Elite, I think I might be running this fall's Chicago Marathon in these speed merchants. – Brian Metzler, Contributing Editor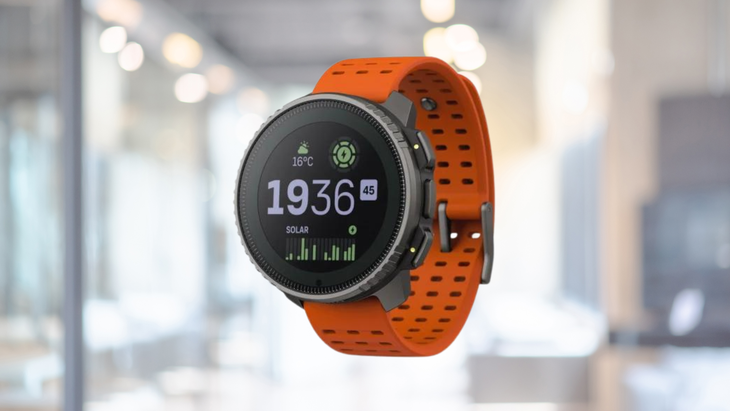 OK, yep, agreed, this watch carries a pretty lofty price tag, so it's hard to just recommend it as your next impulse running watch purchase. But it packs a lot of punch for that price, so if you're in the market for an adventure watch, this is one to consider as you're looking at similar models from Coros, Garmin, or Apple. It logs all of the typical running data (time, pace, distance, elevation, etc.), but as much as I usually run 300+ days a year, I also typically ski 75 days a year, do a lot of mountain biking and log a lot of days hiking up and running down 14,000-foot peaks.  The Vertical is a lightweight, do-everything watch that has multisport training and tracking capabilities, a large 49mm display with a bright, an easy-to-read touchscreen, Wi-Fi connectivity, colorful off-grid mapping, extremely long battery life, dual-band GPS functionality to all five major satellite systems, and (in certain models) solar charging capabilities. Want more detail? Read the detailed review from Triathlete editor-in-chief Chris Foster. – B.M.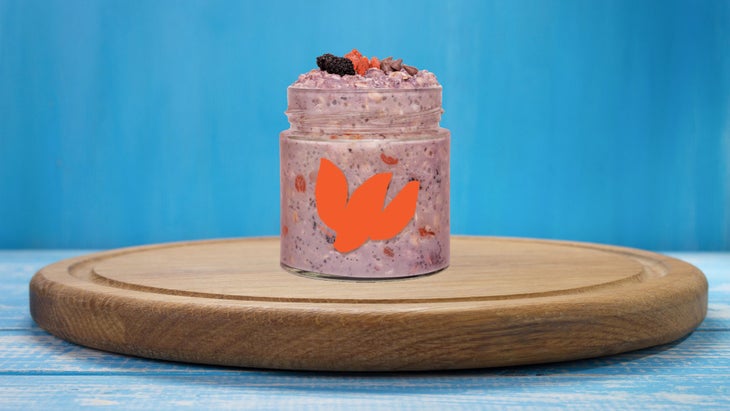 In my ongoing quest for making sure I consume enough protein at every meal, breakfast has been a challenge. As an oatmeal lover, that doesn't really reach the goal unless I load it specifically. Enter Holos Overnight Muesli to make my life easier. They did all the hard work for me, and loaded 20g of protein into their overnight muesli. Before I fall into bed in the evening, I fill a jar, add a milk of choice, and in the morning, post training session, I have 20g of protein in my breakfast bowl. It makes me feel better knowing I'm giving my body what it needs to recover while churning through the morning inbox. – M.M.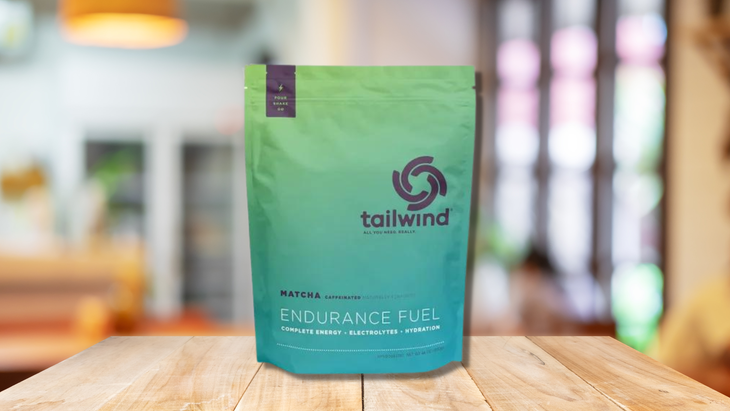 I'm now pretty much 100 percent Tailwind for my drinkable fueling and recovery needs, and yet I hadn't tried the Matcha flavor until now. SO good. I mixed my first flask with ice cold water, highly concentrated, it was dangerously good. It's got a kick of caffeine mixed in with it, so make sure you're taking too much during the day, because sleep is important for recovery, too! – N.T.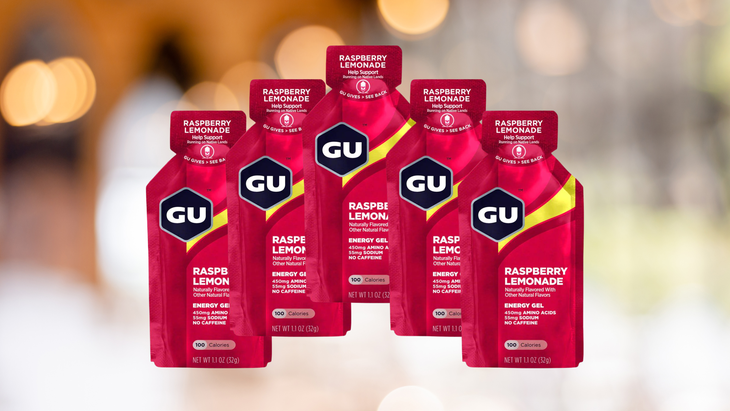 OK, another sweet tart flavor. That's what I thought at first. But then, as I was on an exploratory mission crossing Mexico's Baja peninsula on foot a few weeks ago, all I had were a pocketful of these GU flavors and they never got old. I thought they would, but the subtle sour lemon offers a refreshing twist on a sometimes too-sweet gel profile. Also, this flavor is in partnership with Rising Hearts. – N.T.