Last-Minute Holiday Gifts For Runners
Need a last-minute treat for the runner on your gift list? It's not too late! Our roundup includes products that any runner will love.
Heading out the door? Read this article on the new Outside+ app available now on iOS devices for members! Download the app.
In our November/December 2017 issue, we shared 79 gift ideas for the runners in your life–but if none of those fit the bill, these last-minute stocking stuffers might do the trick.
Lily Trotters Candy Stripes Compression Socks, $48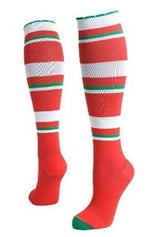 Don't worry, this isn't a sock inside a sock inside another sock kind of gift (though we find that idea mildly amusing). These adorable candy cane compression socks by Lily Trotters are festive and comfortable, providing the support your favorite runner needs to make it through one holiday party after the next.
GU Energy Campfire S'mores Stroopwafel, $1.40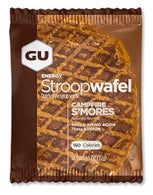 We love the taste of GU Energy's Campfire S'mores Stroopwafels–and the fact that they qualifies as running fuel only makes things better. Featuring simple and complex carbohydrates blended with an electrolyte boost, this candy-sweet fuel provides the burst of energy a runner needs before a race and helps muscles recuperate after taxing workouts.
Oiselle Runner Stuff Pouch, $24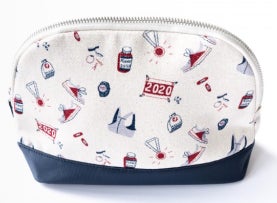 Most would agree that we all need that dependable makeup bag that'll fit inside our traditional gym bag–something that can hold our lip balm, body glide, sunscreen and the like while we're on the go. This pouch by Oiselle is 9 inches wide and 6 inches tall–big enough to slip in an extra packet of energy chews, too!
Sock Guy Holly Day Wool Socks, $14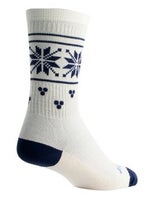 Maybe we'll do the sock inside a sock inside a sock thing after all. This pair by Sock Guy is wintry with its festive snowflakes but is designed to be worn year-round. Made with a blend of Merino wool and polypropylene for strength and breathability, these socks will keep feet protected from the chill in the winter and wicks moisture well once summer comes calling.
Om Cara Gratitude Attitude Charm Necklace, $59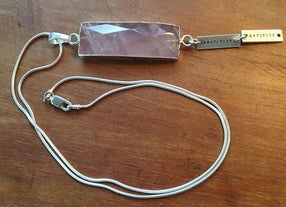 This jewelry doesn't come cheap, but it sure is gorgeous. Made with rose quartz and sterling silver chain, the "Gratitude Attitude" necklace has the kind of positive message we love for the start of the new year. Other necklace themes, like "Soul Shine" and "Manifest Magic," are made with other raw materials, like amethyst and selenite. Bonus: a portion of all sales is donated to Girls on the Run.
Red Flower Spanish Gardenia Moisturizing Body Lotion, $26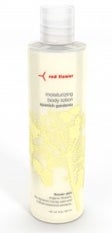 Give your favorite runner a #restdaybrag for the new year by pampering them with Red Flower's body lotions, available in nine scents. Made with a hydrating blend of avocado and coconut oils, this fragrant lotion soothes the skin and repairs damage from the winter chill–especially helpful for that runner friend of yours who always seems to forget their gloves.
Bobo's Gingerbread Oat Bar, $3.49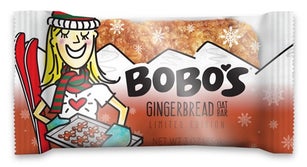 Bobo's is taking their vegan and dairy-free mission to the festive level this season with gingerbread-flavored oat bars, spiced with cinnamon, nutmeg and ginger. These healthy bars are a win-win for runners: they get the holiday taste they're craving without sacrificing any nutritional value.
Ancient Apothecary Aromatherapy Essential Oil Diffuser, $60
Nothing says relaxation quite like essential oils–but some oils can be used to renew energy in the body, too. Add a few drops of lavender to this home diffuser by Dr. Axe's Ancient Apothecary or drop some orange or lemon essential oils into the mix to boost your energy pre-workout. With three settings that allow users to release fragrances for one hour, in 30-second increments or indefinitely, this diffuser brings rest day relaxation to a new level.
Related:
Our 2017 Holiday Gift Guide: Treat Yourself
Our 2017 Holiday Gift Guide: For Your Rest Day