Pack Hacks: Best Gear To Have When You're Hitting The Road
If you're a runner with a serious case of wanderlust, you'll love our picks for on-the-go gear.
Heading out the door? Read this article on the new Outside+ app available now on iOS devices for members! Download the app.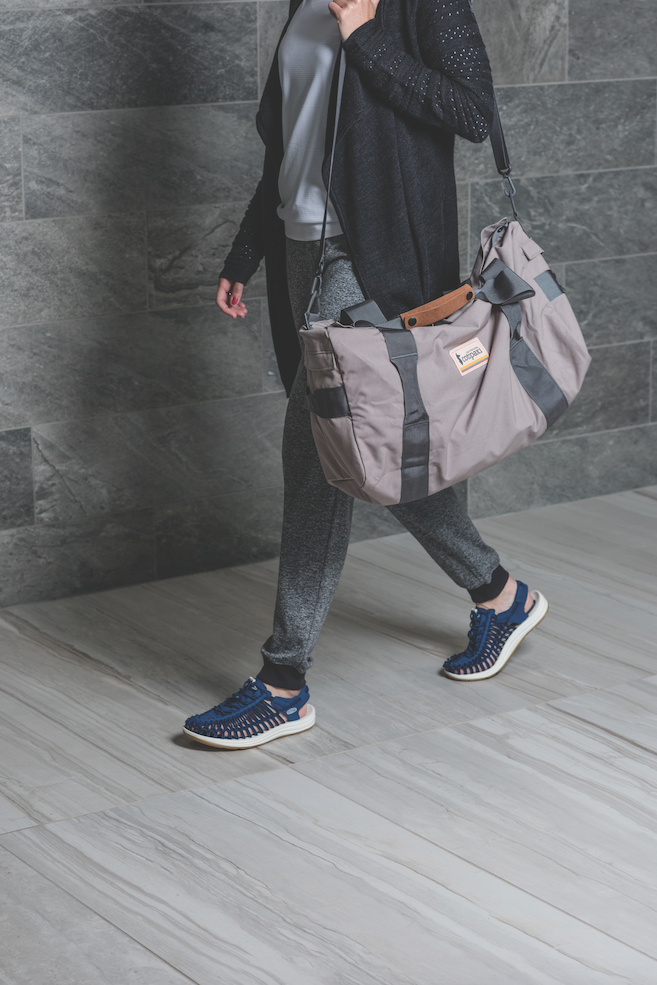 Destination races are no-fail fodder for lifelong memories. What runner wouldn't want to think back on racing through the streets of Berlin before prost-ing friends with a finish-line beer—or watching light catch the dew on cherry blossoms as you power down the streets of Washington?
However, the stress of traveling opens the door for not-so-hot moments too. Think: starving on the plane because you forgot to bring snacks on your eight-hour flight or shuffling around a foreign city with blistered feet after neglecting to pack comfortable post-run shoes.
Thankfully, a curated packing list with all the essentials and your favorite creature comforts will make any place feel like home. Running clothes and shoes are given. For what else to take, versatility, comfort and function are the top considerations. Here are a few of our favorite road warrior go-tos.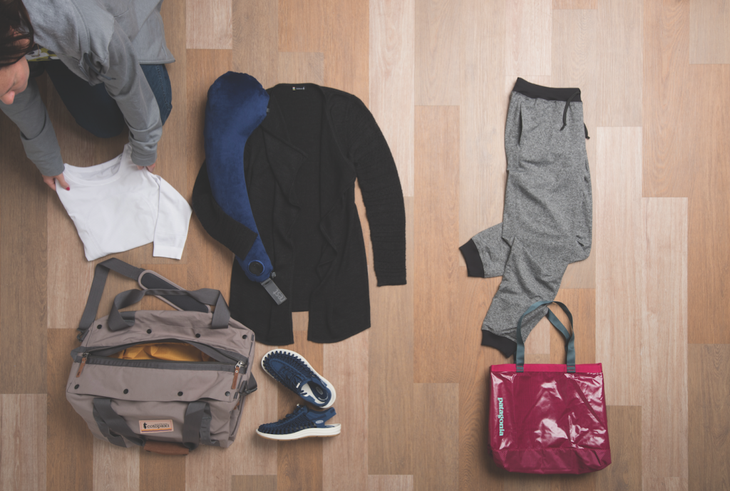 (All products photographed above)
Lululemon Breeze By Long Sleeve II
Four-way stretch fabric and a relaxed fit make this shirt work while working up a sweat or polishing off a burger. The quick-dry fabric allows you to wash it in the sink for multiple wears—the ultimate in classic styling and versatility. $78, lululemon.com
Travelrest All-In-One Ultimate Travel Pillow
Just say "no" to head bobble and a sore neck with this uniquely supportive, inflatable pillow. Not only will you arrive at your destination well-rested, the pillow is packable, has memory foam inserts for maximum comfort and comes with a washable cover included. $45, travelrest.net
Smartwool Palisade Trail Open Front Cardigan
This versatile wool, nylon and acrylic layer is cozy for the plane, has just enough cachet for an evening out—although we like it best layered over leggings before or after a run. $135, smartwool.com
Oiselle Lux Track Pants
Insanely soft fabric and a chill silhouette make these pants our first choice for car or air travel. They also feel good on your cool-down jog or against delicate sun-kissed (or burned) skin. $84, oiselle.com
Patagonia Lightweight Black Hole Gear Tote
Buying mementos is part of the fun when you travel, but getting them home can be a hassle. And that's the reason for this handy tote—it's packable and sturdy, plus it has a water-repellent coating, making it just the thing for carting gear to the beach or pool for post-race lounging. $49, patagonia.com
Keen Uneek Round Cord, LTD
You're packing running shoes, of course, but these new kicks are the ideal second pair. The anatomically correct foot bed ensures relief for feet swollen from a run. Wear them to explore a new location or even as a water shoe. $100, keenfootwear.com
Cotopaxi Chumpi 50L Travel Duffel
This weekender duffel looks polished but is tough enough for travel snafus. Hidden shoulder straps make last-minute airport dashes a breeze, while zippered compartments at each end help to keep you organized. $120, cotopaxi.com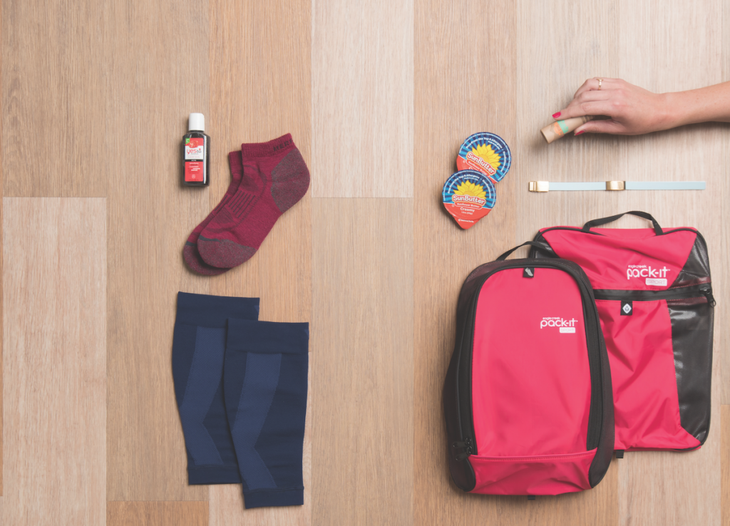 (All products photographed above)
Yes To Tomatoes Detoxifying Charcoal Cleanser
There is no gunk like travel gunk when it comes to complete pore infiltration. This cleanser uses charcoal and biodegradable jojoba beads to clean out the gross stuff and leave skin feeling refreshed. $4 for 2 oz., yesto.com
Merrell Scamper Micro Socks
Made from merino wool, nylon and Lycra, this lightweight micro-crew has wool's natural anti-stink properties, making it ideal for traveling and wearing more than once between washes. $17, merrell.com
SunButter On the Go Single Cups
Pack one cup or all six servings of creamy, GMO-free, sunflower-seed goodness, without tree nuts, peanuts, dairy or gluten. Each 1.50-ounce container delivers an impressive 9 grams of protein in no-mess packaging. $7, sunbutter.com
Stoke Goods Face & Lip Balm
A generously sized tube of organic coconut oil, shea butter, cocoa butter, beeswax and vitamin E is just the thing for moisturizing lips, soothing chafe and relieving travel-chapped skin. And check out the adorable, biodegradable packaging! $8, stokedgoods.com
Road ID Slim 2 in Gold
The new gold metal option and an easy-to-use watch clasp make this ID bracelet a peace-of-mind must for any runner, whether traveling or not. Including your name, health information and an emergency contact means the Slim 2 can do the talking, even if you can't. $35, roadid.com
Eagle Creek Pack-It Sport Active Set
This set has what you need to keep clean clothes and sweaty running gear separate and easy to grab. Both pieces—including a bag specifically designed for shoes—have an antimicrobial treatment to help contain ripe odors. $40, eaglecreek.com
Vantelin Power Gear Calf Support
Compression and tape technology are combined to help prevent muscle fatigue in your calves—wear them on the plane, for long trips and for your race! $35, kowahealthcare.com
ClassPass
With classes in 39 cities worldwide, this monthly pass is your ticket to fitness, even when you travel! Yoga, Pilates, cycling, dance, barre and more—if you do it, ClassPass probably has a partner studio near you with a full schedule. What better way to force yourself to stretch after a faraway race?! Pricing varies, classpass.com
Zip It Up
Consider these tips as you pack…
1. Travel in your running shoes, so they don't get lost.
2. Pack race-day essentials in your carry-on.
3. Take your water bottle with you and fill it up as soon as you get through airport security. Sip early and often!
4. If you know you'll only eat a certain kind of bar or oatmeal pre-race, pack it to save the stress of finding a grocery store.
5. If you must have a certain pillow to sleep or always wear the same comfy hoodie to unwind, bring it with you!