5 Things Women's Running Loved This Week: November 10, 2017
The writers and editors at Women's Running select five of their favorite products of the week.
Heading out the door? Read this article on the new Outside+ app available now on iOS devices for members! Download the app.
ALOHA Mocha Protein Bar, $2.50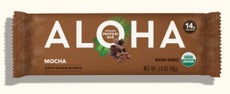 If you want to reap the true benefits of pumpkin this autumn, try an energy bar with pumpkin-fueled protein instead of the infamously sugary PSL. This mocha-flavored protein bar is made using a protein blend that consists of pumpkin seeds and brown rice–ingredients that pack double the punch when united (14 grams of protein in the case of this particular bar). ALOHA's mission is to deliver plant-based products like this Mocha Protein Bar to offer vegetarian and/or vegan fitness gurus an option when they're on the hunt for protein.
Janji Sasa Vista Tank, $48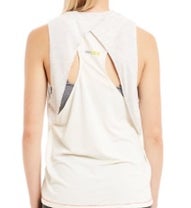 This tank is so fun and different! Janji's clothes have fun twists that you don't often see with other brands. This tank is great for an easy run–and extra airy in the back to keep you cool.
Carrington Farms Coconut Cooking Oil, $14 For 16 Fl. Oz.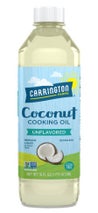 We've known for a while that olive oil is healthier to cook with than vegetable oil. Following that line of thought: why not try coconut cooking oil? Hailed for its immune system-boosting properties and digestion assistance, coconut has become a go-to fruit for many trying to live a healthy and nutritious life. Packed with the benefits of coconut without the smell or flavor, this oil is advertised as a healthy alternative for use in cooking. With a consistency nearly identical to that of traditional vegetable oil or olive oil, this coconut version by Carrington is a solid option for the health-conscious chef.
Kanooler LLC CreekKooler, $180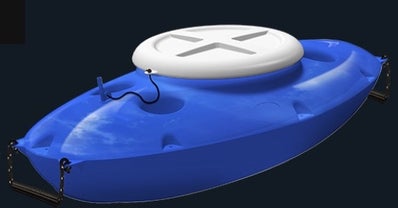 "Ideal to bring along during warm weather cross-training activities, the CreekKooler–which looks like a mini kayak–keeps all of your beverages and snacks cool during days spent lakeside. It's light and durable, a handy tool to take to the beach, pool, race events, camping or even backyard parties. The CreekKooler can hold up to 30 quarts of liquid–that's the equivalent of 30 12-ounce cans of liquid plus 20 pounds of ice. There are also built-in cupholders along the top of the cooler itself for easy access.
Country Archer Sriracha Beef Jerky, $6 For 3 Oz. Bag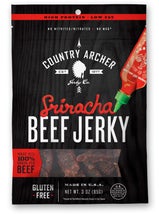 If you're already a fan of beef jerky, this Sriracha spin will likely be a hit with your tastebuds. One taste tester who's a longtime fan of jerky enjoyed the heat that lingered after every bite. While ordinary beef jerky is often bland, flavored varieties like Sriracha and Sweet Jalapeño gives this treat a kick for when you're craving a snack that's salty and savory.