5 Things Women's Running Loved This Week: January 19, 2018
Team WR presents its five product picks of the week for January 19, 2018.
Heading out the door? Read this article on the new Outside+ app available now on iOS devices for members! Download the app.
iFROGZ Free Rein Wireless Earphones, $20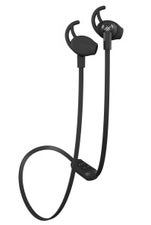 The Free Rein wireless earbuds by iFROGZ stand out to our editors–and not just because they're the only non-food feature in this week's "5 Things" roundup. Set at an extremely reasonable price point, the buds fit comfortably in the ear and have a built-in volume control on the wire that attaches the two buds for easy adjustments. Though the earbuds can only travel a few feet before experiencing Bluetooth connection interruptions, they work well when used while running or in the gym (so long as you don't leave your phone across the room as you work out). For just $20, it's a solid wireless option that doesn't require you to bust your wallet.
Earnest Eats PRO: Protein And Probiotic Oatmeal Variety Pack, $40 For 12 2.5-Ounce Cups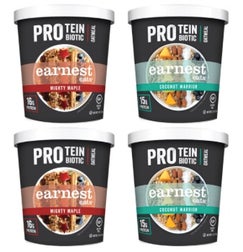 We rarely think "yum" when we're talking about oatmeal (unless there's a heaping spoonful of brown sugar or the dinosaur egg-filled packets from childhood involved) but the new Mighty Maple Protein and Probiotic Oatmeal has us reconsidering. With 16 grams of protein (that's 10 grams more than the average egg) and one billion CFUs (colony-forming units, or probiotics) per 2.5-ounce serving, this oatmeal bowl aids in the body's digestion of proteins and has the savory flavors of maple and cinnamon mixed in. The 12-pack available from Earnest Eats includes six of the 2.5-ounce Mighty Maple cups, as well as six cups of the Coconut Warrior flavor.
Hilary's Millet Medleys, $44 For Pack Of 6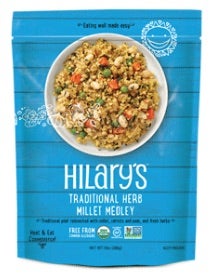 "Millet? What's that?" is the response one editor got from a friend when opening one of the new Millet Medley meals by Hilary. For those unfamiliar, millet is a grain that's often used in place of rice, as it's easily added to stir fry dishes or as a side dish to larger meals. This new millet blend offers a variety of flavors that do just that. We tested the Traditional Herb and Golden Curry packs, the first of which features carrots, peas, white beans and fresh herbs while the latter has lentils, peas and golden raisins flavored with turmeric and cayenne. Best of all, these packets are safe to freeze, so athletes can pop them out and have a healthy lunch or dinner option on busier days.
Chobani "A Hint Of" Yogurt Cups, $1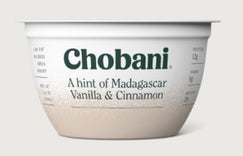 "A Hint Of" contains only eight to nine grams of sugar per 5.3-ounce cup–with no artificial sweeteners. Plus, it comes in yummy flavors like Alphonso Mango, Gili Cherry and Madagascar Vanilla Cinnamon, each of which provides a hint of flavor for the perfect, subtly sweet taste. With 12 grams of protein, "A Hint Of" packs a satisfying nutritional punch with only 120 calories.
Theo Chocolate Pure 45% Milk Chocolate, $3.99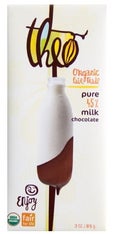 Mmmmm, chocolate. This savory bar is made of cocoa beans (collected in the Democratic Republic of Congo) and organic milk powder: a soy- and gluten-free treat that isn't exactly healthy but certainly is delicious. We enjoyed eating chunks of this bar after a long day's work and as a pick-me-up after those early morning runs. With eight squares per bar, it's the perfect treat to eat a little at a time.