5 Things Women's Running Loved This Week: December 8, 2017
Check out our editors' top five product picks of the week for December 8, 2017.
Heading out the door? Read this article on the new Outside+ app available now on iOS devices for members! Download the app.
Skinny Dipped Almonds Dark Chocolate Espresso, $30 For Five 3.5-Oz. Pouches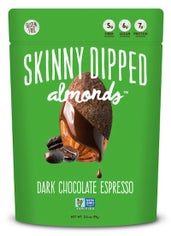 This is one of the Team WR editors' new favorite snacks. We've discussed before how great nuts are for providing us with small doses of protein–and are thus a valuable pre-run fueling option–but these chocolate-covered almonds go a step further by packing a sweet and salty coating. Our favorite flavor of the moment is Dark Chocolate Espresso, because we just can't turn anything coffee-related down.
Honey Stingers Strawberry Organic Energy Chews, $29 For 12 Packets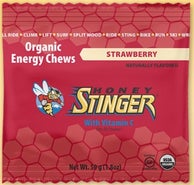 Remember the fruit snacks you loved finding in your lunchbox as a kid? Well, now you can pack your own kids an updated version that's filled with vitamin C. The strawberry flavor is sweet and savory, making these chews an easy way to boost the immune system and ward off germs floating around the schoolyard–and, if you pop a couple of extra packets in your bag, you can snack on them yourself while you're on the go or in need of an afternoon treat in the office.
Under Armour Athlete Recovery Sleepwear Short Sleeve Shirt ($80) And Shorts ($60)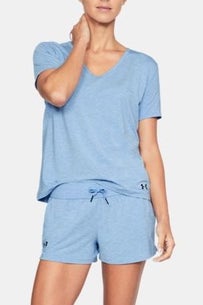 We weren't quite sure what to make of Under Armour's announcement earlier this year that they were releasing a line of recovery sleepwear in collaboration with NFL quarterback Tom Brady–but after testing out the t-shirt and shorts ourselves, we now totally understand. Made of stretchy, moisture-wicking modal fabric, both shirt and shorts have a big fit for extra comfort. They'll keep you cool and comfortable after a long run–just what you'll want as you climb into bed to rest and recover.
Fire Dept. Coffee Bourbon-Infused Coffee, $20 For 1 Pound
Love coffee and bourbon? Meet your match. Fire Dept. Coffee's Bourbon-Infused Coffee is simply delicious. Freelancer Fara Rosenzweig was pleasantly surprised that the caffeine she thought would have strong alcohol undertones was instead smooth, not too bitter and featured only a hint of bourbon.
Hickies 2.0 No Tie Elastic Shoelaces, $18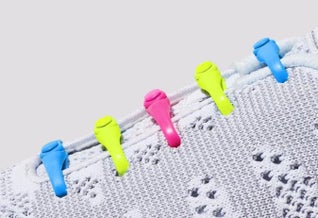 Run life hack: when you're having trouble getting your shoes laced just so, ditch the fabric laces altogether and swap in some elastic laces, like the Hickies 2.0s. Designed to weave through each set of matching eyelets separately, this lacing system allows you to be the Goldilocks of the running world, tightening your own pair of kicks perfectly to your liking.