5 Things Women's Running Loved This Week: October 20, 2017
Team WR shares five things they loved the week of October 20, 2017.
Heading out the door? Read this article on the new Outside+ app available now on iOS devices for members! Download the app.
New Balance 880v7, $125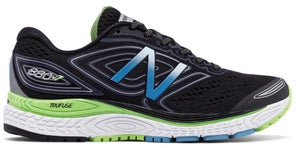 The New Balance 880v7 are roomy and offer extra arch support without taking it too far (e.g. we didn't feel like we laced a couple of weights around our ankles). These kicks have good traction for messy surfaces, laces that stay tied and come in colors that'll brighten your fall training runs. One editor initiated these shoes with a 6-mile run and returned sans blisters and foot tenderness–all in all, a successful first outing.
Good Health Veggie Pretzels, $3.49 For 8-Oz. Bag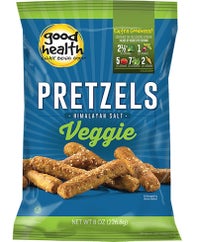 Since October is National Pretzel Month, it's only right to taste test as many pretzels as possible from October 1 through 30 (at which point we swap the pretzels for candy corn–it is Halloween, after all). Good Health's Veggie Pretzels were one of our favorite kinds. Dusted with Himalayan sea salt and created by mixing dehydrated vegetables (like tomato, green and red bell pepper, carrot, spinach and more) with wheat flour, these pretzel sticks help you reach your daily vegetable requirements bit by bit as you snack throughout the day. They're also filling, which makes it easy to justify the four pretzels per serving note on the nutrition label.
Running With A Police Escort By Jill Grunenwald, $23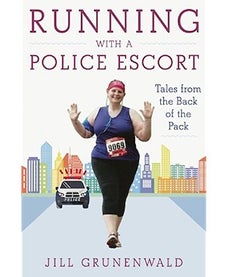 Earlier this year, Jill Grunenwald published her book Running with a Police Escort, a memoir that details her embrace of the sport as a woman in her early 30s. Looking to make a change in her life, Grunenwald turned to running–an unexpected twist in her life story, given how she despised running as a teenager. Grunenwald's memoir is brutally honest about the struggles she faces as a slower runner–the early course closures, the cheering stations that diminish after the faster runners finish a race, the time required to complete a long training run–but also upbeat and funny. She's positive and sassy, a fun voice to read with an inspiring tale to tell. As she explains, "Being the final runner to cross the finish line isn't last place: it's running with a police escort."
Ultimate Direction Jurek FKT Vest, $140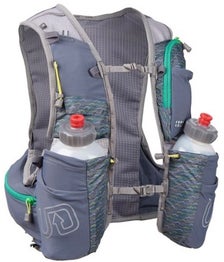 Former web editor Caitlyn Pilkington recently began training for an ultramarathon–and this Ultimate Direction vest has come in handy. "I absolutely love this vest," Pilkington said. "It has all the right pockets for my snacks and gels, as well as two great bottles for my liquids. It's also very comfy; it doesn't bounce at all and doesn't chafe in weird areas."
Suja Berry Organic Kombucha, $5

Raspberry and blueberry flavors collide in Suja's Berry Kombucha, a tasty take on this company's fermented tea that sizzles on your tongue in a way reminiscent of Pop Rocks (only way healthier). Featuring five billion probiotic cultures to keep your gut healthy, this beverage has that soda-like quality common with kombucha and still provides the health benefits fitness enthusiasts need.