5 Things Women's Running Loved This Week: May 11, 2018
Women's Running's editors and writers present five of their favorite products for the week of May 11, 2018.
Heading out the door? Read this article on the new Outside+ app available now on iOS devices for members! Download the app.
Gaiam Jute Yoga Mat, $40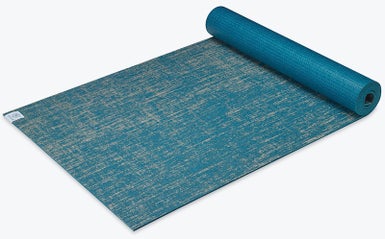 When it comes to yoga mats, there are few that manage to be cushioned enough to protect the arms and legs while performing difficult yoga poses or deep stretches while remaining sturdy enough for the athlete using it. This mat by Gaiam navigates that balance well and is made in part using jute plant fibers. Whether you're a dedicated yogi or a runner who simply needs a comfortable place to stretch after sweaty workouts, this mat is a worthy option to try. —Women's Running editors
Mike's Mighty Good Vegetarian Vegetable Ramen Noodle Soup Cup, $15 For Pack Of Six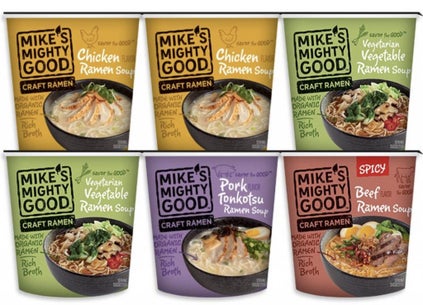 Mike's Mighty makes a tasty, low-calorie ramen bowl that the entire Women's Running office fawned over. Though each serving has a significant 790mg of sodium, every cup also comes with eight grams of protein. Whether you pick out just one flavor or take advantage of the brand's variety pack (which features cups of chicken, pork and beef), these cups deliver a guaranteed tasty lunch for you and your coworkers. —Women's Running editors
DRY Soda Company Dry Zero Sugar Soda, $6 For Pack Of 6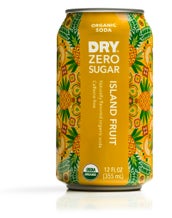 DRY Soda Company's latest innovation is sugar-free sodas that contain all the bubbly goodness of traditional sodas in flavors that taste just as savory. The Island Fruit flavor was the office favorite, though three other new flavors (Mountain Berry, Peach Tea and Cola) have also recently been unveiled. Bonus: the Island Fruit soda is also caffeine-free, so you don't have to worry about wiring yourself up if you're consuming the drink later in the day. —Women's Running editors
Hip Chick Farms Organic Maple Chicken Fingers, $25 For Pack Of 4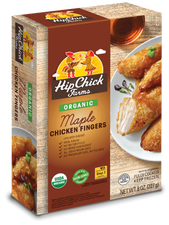 Sometimes you crave a little comfort food—but you don't need to eat unhealthy to indulge on a childhood favorite. Hip Chick Farms' Organic Maple Chicken Fingers are made with organic, non-GMO, free-range, all-vegetable chickens. They actually taste good, not like other frozen foods that tend to taste a little rubbery. Plus, Hip Chick Farms makes other delicious chicken products like meatballs, patties, grilled chicken nuggets and sausages. The ingredients are natural and the best part is that the food doesn't take too long to heat up. —Fara Rosenzweig, freelance writer
Après Sea Salt Chocolate, $27 For Pack Of 6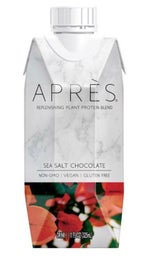 Finally: a plant-based protein drink that not only tastes delicious but is guilt-free! Made from only the very best ingredients, Après is the perfect post-workout recovery fuel. With 13 grams of protein and only 180 to 190 calories per bottle, this drink is the best way to own your post-workout recovery. Sign me up! —Laura Macchiavelli, blogger