5 Things Women's Running Loved This Week: February 23, 2018
Team WR shares five products they loved during the week of February 23, 2018.
Heading out the door? Read this article on the new Outside+ app available now on iOS devices for members! Download the app.
Run Gum, $1.89 Per Pack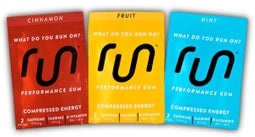 If you're not bothered by taking energy chews while running, you might want to give Run Gum a try. Created by founder, CEO and Olympian Nick Symmonds and his coach Sam Lapray, Run Gum (available in mint, cinnamon and fruit) is a gum infused with caffeine, taurine and B vitamins, which means it packs the same energy punch as a cup of coffee or an energy drink. The effect of the infused caffeine is quick, too: after just a few minutes of chewing, one of our editors felt a spike in energy–just enough to power her up an intimidating-looking hill.
Living Intentions Activated Superfood Cereal, $8.99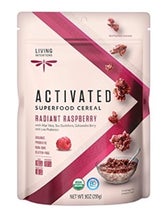 Blueberry Blast, Banana Hemp, Radiant Raspberry–every flavor that we've tried of this Activated Superfood Cereal has been a hit with the WR team. Each 9-ounce bag of cereal contains bits of fruit, enabling you to see the healthy good stuff you're putting into your body. "I love the flavor," a member of our media operations team said. "I feel like it really works!"
Brooks Running FastForward Crossback Medium-Impact Sports Bra, $34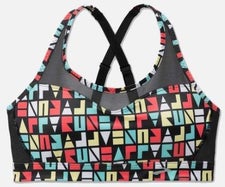 The new FastForward Crossback by Brooks Running fits well, looks good and has adequate support–a win-win-win in our books. Featuring adjustable straps and an adjustable back closure system, this sports bra can be personalized beyond its base sizing, which is also fairly true to size. Bonus: check out the fun, colorful design!
KT Tape KT Recovery+ Ice/Heat Massage Ball, $45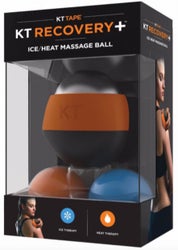 You won't realize you need this massage ball until you try it. Featuring two plastic balls–one that can be heated in the microwave and another that can be frozen–that fit inside an included metal sphere, this kit provides relief for athletes that need to apply heat and/or cold therapy to sore muscles. One member of our team who doesn't often use massage tools tried the heated ball in this kit for the first time last fall; now, that same runner uses this recovery aid at least once every week. (Note: as intended, the heated ball creates friction inside the metal sphere. Be careful if you're rubbing it directly against your skin, as it can burn if the heat is too intense.)
Under Armour HexDelta Long Sleeve, $65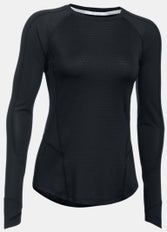 In chilly weather, it's nice to have a long-sleeve option that's both warm and breathable, and it's even better when it doesn't chafe (our editors were pleased to discover that this one did not). For runners who despise wearing extra layers but still need to log miles in above-freezing-but-still-cold temps, this long-sleeve shirt by Under Armour is a solid go-to. Available in white and black, both colors have a reflective Under Armour label just below the neckline on the back.