4 Top Races For Thrill Seeking Runners
After finishing a half marathon on every continent, this runner shares her favorite races.
Heading out the door? Read this article on the new Outside+ app available now on iOS devices for members! Download the app.
Patrice Malloy wasn't always a runner. In fact after competing in the 440-yard and long jump for her high school track team one season, she quit. More than 10 years later, she gave running another try when a friend invited her on a triathlon relay team. Fast-forward to today, and the 57-year-old photographer and marketing consultant from Warner Springs, Calif., is a member of the Seven Continents Club—Half Marathon Division. She shares her favorite races for thrill seeking runners.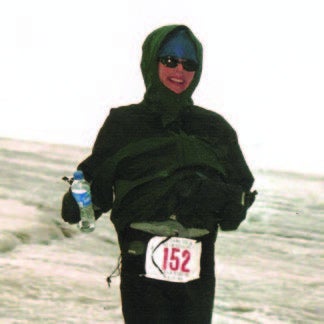 BREATH TAKER
"Surreal" would be the best word to describe what it is like to participate in a race on what is known as the Last Continent. I felt like I was on a  different planet, given the spectacular views. The Antarctica Half Marathon is the perfect combination of adventure, nature and physical challenge. Plus where else are seals and penguins the most likely spectators?
More info: marathontours.com
ICELANDIC ADVENTURE
Held in August each year, the Reykjavik Half Marathon typically features an average temperature of 58 degrees—a welcome relief for American runners tired of summer heat. Starting in front of the Culture House, the national house for Icelandic heritage, the early miles take runners through some of the city's toniest neighbor-hoods. After touring colorful Scandinavian buildings, the course goes along the peninsula's rocky coastline, passing the Sun Voyager: a huge stainless-steel sculpture of a Viking-inspired boat.
More info: marathon.is
Related: Runner's Guide To Iceland
TROPICAL TREK
The Maui Half Marathon is held in Hawaii. Need I say more? The race features an out-and-back course that hugs the island's western coast, starting and finishing at the Kaanapali Resort. The course takes runners through quaint Lahaina, a historic whaling village. Along the way, you'll be entertained by fire dancers and traditional Hawaiian music, while taking in the sounds and smells of the Pacific Ocean.
More info: mauimarathonhawaii.com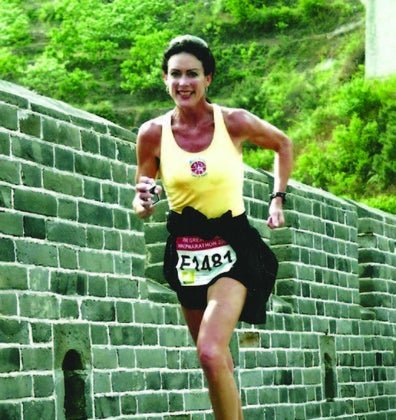 ANCIENT HIKE
Many courses pass by historic landmarks but how many of those landmarks are actually underfoot? The Great Wall of China's sheer enormity and mystical beauty will take your breath away. During the Great Wall Half Marathon, I thought quite a bit about the people who built the wall, many losing their lives in the process. The course also passes through several small villages where the locals come out to cheer. Hearing them yell out in English, "You, go!" was an unexpected highlight of the race!
More info: great-wall-marathon.com
Related: Photos From The Great Wall Marathon