Race Report: SeaWheeze Half Marathon
The lululemon SeaWheeze Half Marathon weekend was the perfect mix of running along sea lined mountains and soul soothing yoga.
Heading out the door? Read this article on the new Outside+ app available now on iOS devices for members! Download the app.
At the beginning of the summer, my motivation to push myself during a run started to wane. Though I faithfully set out to train almost everyday, I morphed into a runner without a cause. My lackadaisical attitude stemmed from the fact that I did not have an objective to chase down. Enter The SeaWheeze lululemon Half Marathon. Problem solved.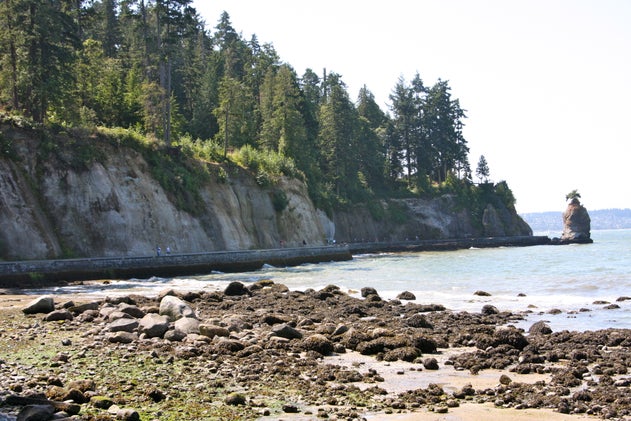 During the second weekend of August this year, I anxiously set out on an adventure to Vancouver, B.C., which included a destination race, sight-seeing and lots of yoga (what more can a girl ask for?).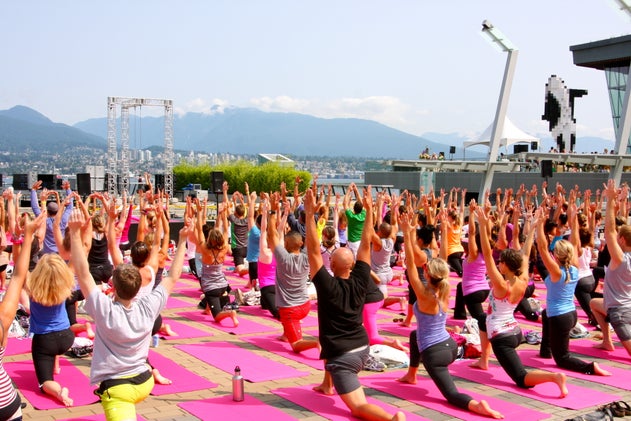 Nothing like "noon-er" yoga with 300 of my closest friends! Warrior pose never looked so good.
After a long day of travel, I rewarded myself with a hot yoga class at a studio in downtown Vancouver (is there a better way to kick off a healthy weekend?). The heat and challenging poses were the perfect way to unwind and prepare for a jam packed schedule awaiting me in the following days.
I spent the day before the race exploring the expo, taking a "noon-er" yoga class outside, and preparing myself for race day with plenty of water and nutrition. The expo included packet pick up and exclusive access to the SeaWheeze store. Though both were crowded, the process moved quickly and I was able to find some great lululemon SeaWheeze special edition apparel to commemorate the experience. The race packet included a pair of SeaWheeze limited edition shorts (lulu decided to provide runners with shorts instead of a race shirt), race chip, race bracelet (instead of a race bib – after all, who wants to ruin a top with safety pins?) and a sweet pair of Native flip-flops. After the expo, I hit up the noon-er yoga class where I was able to stretch with 300 of my closest yogi friends in the convention center courtyard, looking out toward the sea trimmed mountains. I'm not sure if I enjoyed the yoga or the view more, because both were spectacular.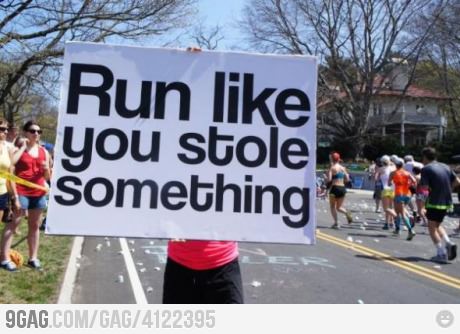 On race morning I woke up early, ate my usual pre-race breakfast and headed towards the race staging area for a 7:37 am race start time. I found my corral easily (corrals were self placement based on expected finish time) and lined up with 7,500 anxious runners. By the time my corral went off, I was pretty amped up from the pre-race entertainment and ready to take on 13.1 miles.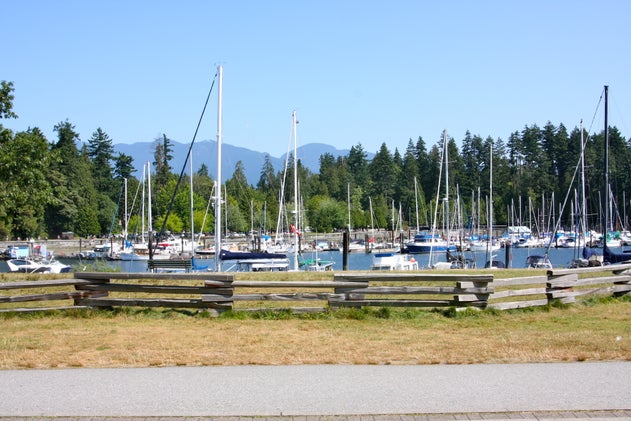 The half marathon course was by far one of the most scenic routes I've ever run. Though there were a few hills and one bridge to test my flat land conditioned legs, I'm not one to bow down and enjoyed the challenge. The course took runners from the urban scenery of downtown Vancouver out to the seawall lining Stanley Park before returning to the convention center. As I made my way off the seawall toward the finish line I felt a surge of energy as the spectators lining the last half mile made me feel like a rock star runner. With a pep in my tired step, I finished the race, grabbed my awesome medal, and head directly to the post-race food.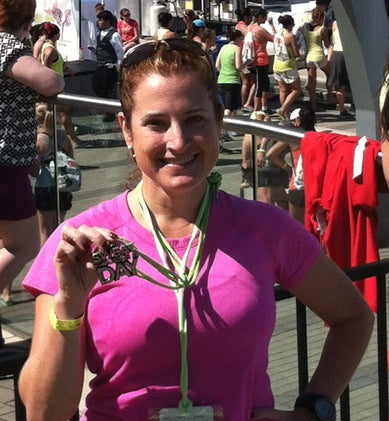 I expected to eat the typical post-race fare of carbs and fruit, but was pleasantly surprised to find a spread that could rival a gourmet brunch. Between the waffles with blueberry sauce, mini quiches and fruit kabobs with creme fraiche I refueled (OK – I actually stuffed myself, but the food was soooo good!) before heading back to my hotel for a shower and nap. I woke from a quick snooze feeling refreshed and ready to venture back to the SeaWheeze concert featuring the band Fun. Though my tired legs revolted a tad, I managed a little boogie and enjoyed the music before making my way to Kits Beach for sunset yoga. As I laid in shavasana on the beach with sound of waves crashing in, I breathed the salty air and took in the moment. It was the perfect way to reflect on my accomplishment and thank my body for carrying me through an amazing race.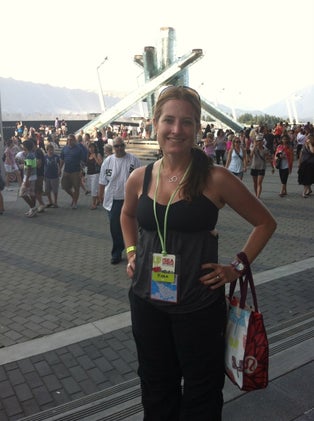 After yoga I headed back to the hotel and crashed for the night, knowing I wanted to do some sight seeing on my last day. I awoke on Sunday and took another yoga class (are you sensing a theme?) before trekking out for the day on a solo adventure. I did a little shopping, rode a bike on the seawall and through Stanley Park, walked across the Capillano suspension bridge and hit up Grouse Moutain (all before 5 pm!). I finished the day with sushi at a nearby restaurant before returning to the hotel where I packed for my early morning flight on Monday.
As I boarded the flight home and said good-bye to Vancouver I realized I was returning home with a sense of rejuvenation. Though most of my weekend adventure included physically demanding activities, I experienced one of the most liberating times of my life where I was surrounded by like-minded women who share my passion for a healthy life. I cannot wait to return to SeaWheeze next year and hope to make a fun girls' weekend out of it. Bottom line – don't skip this race – it is an experience of a lifetime.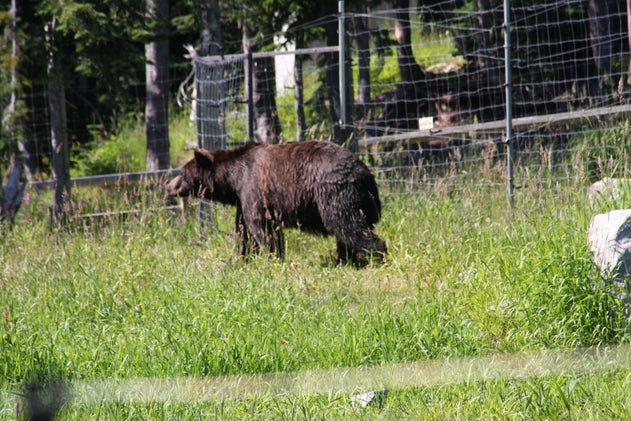 What is your favorite race destination?
The lululemon SeaWheeze Half Marathon registration is open now! Check here for more information.