Runner To Watch At This Weekend's Millrose Games: Katelyn Tuohy
High school sophomore Katelyn Tuohy will compete at the NYRR Millrose Games on February 3, 2018.
Heading out the door? Read this article on the new Outside+ app available now on iOS devices for members! Download the app.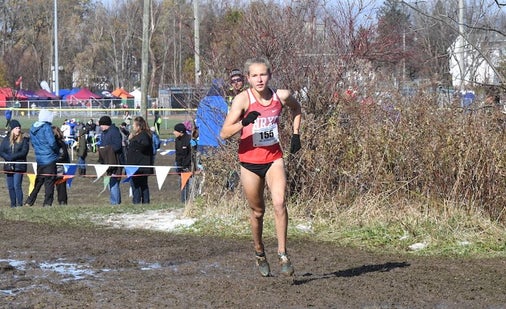 Counting Down To The 2018 NYRR Millrose Games
National running star Katelyn Tuohy is only 15, but she sounds like a seasoned athlete when talking about competing at the prestigious New York Road Runners Millrose Games on February 3 in New York City. 
"Going into these races, I have more confidence knowing I've already accomplished so much in my career," says Tuohy, who will run the high school girl's mile at the world-renowned indoor track and field competition.   
Indeed, the North Rockland High School sophomore from Thiells, NY has racked up an exceptional list of accomplishments. Last fall, she topped her undefeated cross country season by winning the Nike Cross Nationals in Portland, Ore., finishing in 16:44.7 and setting a new course record. Her phenomenal performances have continued indoors. At the Ocean Breeze Freedom Games in Staten Island, NY earlier this year, Tuohy ran a stunning 9:05.26 for 3 kilometers, becoming the second-fastest U.S. high school girl ever in that event. Just two weeks later, Tuohy clocked the fastest 5K ever—indoors or outdoors—for a U.S. high school girl. Her time of 15:37.12 at the VA Showcase in Lynchburg, Va. also set a world indoor record for girls under the age of 20.
Now Tuohy has her sights set on taking the title in the girl's mile at the Millrose Games, which will be held at the Armory Track and Field Center in Manhattan. It will be her first time competing at Millrose.
"My goal is to win," Tuohy says. "It's such a big meet, and it's going to be very competitive. I just want to run my personal best in the mile." Tuohy ran a scorching 4:43.62 mile at the NYRR Millrose Games Trials, easily winning her race and securing a spot in the high-profile meet.
"I'm very proud of her," says Brian Diglio, head coach of the girls' cross country and track programs at North Rockland High School and Tuohy's longtime coach. "She is a tremendous runner and an absolute pleasure to coach."
Tuohy's talent has often been compared to that of Mary Cain, another teen running phenom from New York. Tuohy, just six years younger than Cain, has already surpassed some of Cain's high school times. "To be breaking [Cain's] records is really meaningful to me," Tuohy says.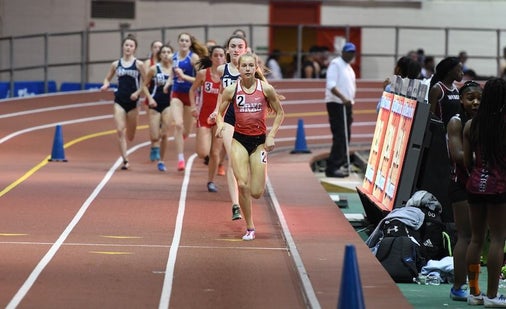 In 2013 at age 17, Cain qualified for the 1500-meter final at the IAAF World Championships in outdoor track and competed against the fastest women in the world. But since 2015, Cain, who became a professional runner while still in high school, has struggled to race well and missed making the 2016 U.S. Olympic team.

"Watching Mary have that unbelievable success and then some of the struggles has been educational for me, for Katelyn and for her parents," Diglio says. Knowing that extraordinary achievements at a young age can lead to injury and burnout, Diglio says he is careful to make sure Tuohy does not train or race too much. That's hard with an ambitious runner like Tuohy. "My biggest hope is that she can continue to progress and grow as an athlete," Diglio says, adding that he wants her to be healthy when he eventually passes her athletic career along to a college coach. "So far she's had almost all ups in her running career. We know at some point she will have to deal with adversity, and you want to make sure she is prepared to handle that."
While Tuohy enjoys chasing records and titles, she claims that her passion for running goes beyond just competition. "If I have a rough day, I can just focus on my running," she says. "I love doing it. It's definitely what I look forward to during the day."
The NYRR Millrose Games will take place on February 3, 2018. Interested parties can stream the event in full from noon to 4 p.m. EST at USATF.TV.
Related:
Meet Cross Country National Champion Claudia Lane