How One Cancer Survivor Saw Running As A True Gift
One survivor shares the many times running has been a gift in her life. "Running gave me energy when I needed it the most."
Heading out the door? Read this article on the new Outside+ app available now on iOS devices for members! Download the app.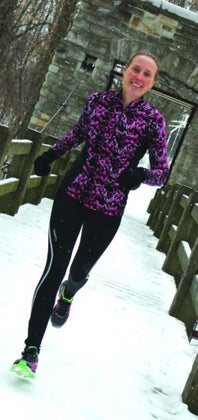 FRANCIE VAN WIRKUS
AGE: 40
Milwaukee, WI
Consultant, speaker and author
In my late 20s, I became pregnant with twins and stopped exercising completely. I assumed I would get fit right after they were born, but I didn't anticipate how exhausted I would be with two babies.
Their father worked nights and I work days. I spent all my energy just trying to stay awake. When a co-worker asked to run with me along Lake Michigan, I gave her all my excuses—but she blew right through them and persuaded me to join her.
We began to run together regularly. We grew closer as she pushed me farther in my training. Soon we became best friends.
It's running companions like her—I also met my husband through running!—who have helped me through tough times, like when I damaged tendons in my foot but still pushed through to the finish line of my first marathon. They stood by me when I decided to try an Ironman, the most humbling athletic experience of my life.
But it was in 2011 that I needed them the most. Three weeks before my third Ironman, I was diagnosed with breast cancer. Every medical professional told me, "You'll be too tired to run." I understood, but I continued to train. I didn't realize what a gift running could be. I needed it for dealing with the stress and worry from cancer.
Miraculously, I never gave in to the fatigue or lessened my mileage. The radiation therapy didn't exhaust me. The medical professionals were shocked, but I found that running was a gift. I grabbed it and held onto it for dear life. As a cancer survivor, I can say for sure that running has never let me down.
MY BEST ADVICE: DON'T WAIT FOR THE 'RIGHT TIME' TO START RUNNING.
The only failed run or race that you'll have is the one that you don't do. Start now!