Women Who Move: Heather Quinlan
"I lost 100 pounds and discovered my true self."
Heading out the door? Read this article on the new Outside+ app available now on iOS devices for members! Download the app.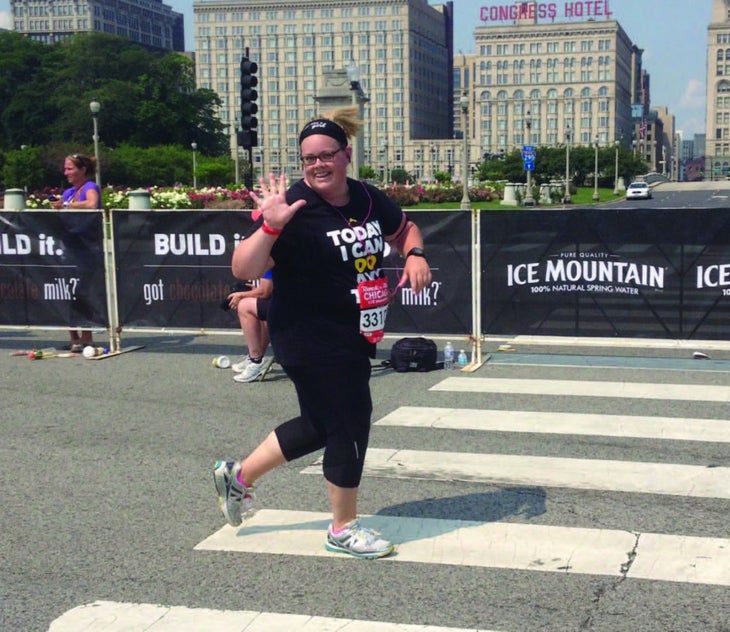 HEATHER QUINLAN
Age: 33
Sterling Heights, MI
I've been heavy my entire life. Even though I grew up playing team sports, my body always held me back. I felt like I was an athlete trapped inside a larger person.
Then, a few years ago, everything changed when I lost three close family members. I knew I needed to get my health on track and my weight under control.
I signed up for my first 5K, not having any idea what to expect. I had to do a lot of walking, but I made it to the finish. The feeling was incredible.
I kept training and signed up for the 2011 Detroit Free Press Half Marathon. At first, my goal was to just continue losing weight—running simply was the vehicle—but somewhere along the way, it became less about the pounds.
Running made me feel like I was finally the person I was always suppose to be. I crossed the finish line of that race knowing I was running toward a better life.
As I continued running and training solo, I turned to social media for support. Instead of flooding friend's and family's feeds with updates on every run, I created a separate account where I could share my story with other runners. I kept things real by sharing the good times (PRs!) and the bad (chafing!), and over time the page grew to 3,000 followers.
Last spring, four of these followers and I agreed to run the Rock 'n' Roll Chicago Half Marathon. Even though we had never met before in real life, we became fast friends after sharing a single hotel room and experiencing race weekend together.
I'm down 100 pounds since I began running, but it's what I've gained that matters most. Confidence, girlfriends and a healthy appetite for life are things that carry more weight than the scale could ever reflect.
I learned to drop the fear of not being a "typical" runner.
You don't have to be skinny or born as a runner to run. Stop worrying about your pace. Put your doubts aside and open yourself to the possibilities!