Woman Takes Stand After Body-Shaming Comments
Rachel Taylor's simple yet power gesture showed that she wasn't going to get negative comments impact her.
Heading out the door? Read this article on the new Outside+ app available now on iOS devices for members! Download the app.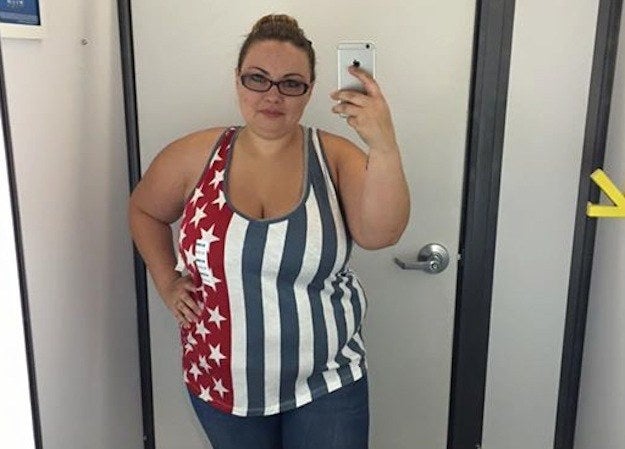 Body shaming, in any form, can be incredibly cruel. One woman decided to take a simple yet powerful stand against other people's negative comments.
Rachel Taylor was shopping in Old Navy when she overheard a conversation between a mother and a daughter. According to Taylor, a young woman picked up a plus-size tank top, showed it to her mom, and said, "Look! Me and so-and-so can fit in this tank top." Her mother responded, "Yeah you could. That thing is huge!"
Being plus-sized herself, the comments obviously struck a cord with Taylor. Her husband walked her to the car, where she cried for a long time. But eventually she went back to continue shopping. That's when she had an amazing idea.
Instead of letting those words continue to affect her, Taylor went into the dressing room, tried on that same tank, and purchased it! And of course, she looked awesome wearing it. A selfie she shared wearing the tank quickly went viral, earning both praise and criticism.
Related: Why Targets Swimsuit Campaign Rules Summer
No matter what people may feel about her gesture, Taylor shared these words of wisdom on her experience: "Be kind. Think about others before you speak. And if someone hurts you, you have to move on." We couldn't agree more. Next time you have the urge to speak negatively about someone's body, take a moment to think about who you may be impacting.