This Woman Ran A 50K Race In Sandals—And Won
Maria Lorena Ramirez of the Tarahumara tribe beat 500 female runners during a 50K ultramarathon while wearing sandals and a skirt.
Heading out the door? Read this article on the new Outside+ app available now on iOS devices for members! Download the app.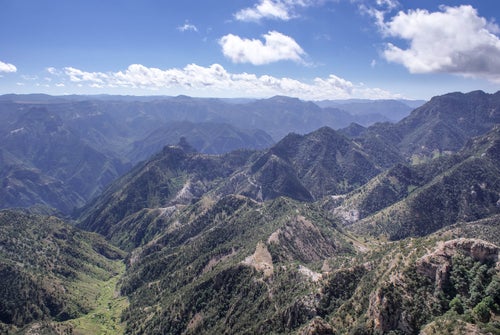 Sandals, skirts, scarves…these items aren't typically included in an athlete's racing wardrobe. Not only did a 22-year-old woman wear one of each during a 50K (31-mile) race in late April—but she also beat 500 other athletes to take first place among female competitors, according to The Daily Mail.
On April 29, Maria Lorena Ramirez competed in the Ultra Trail Cerro Rojo 50K in Puebla of Central Mexico, holding off runners from 12 countries to finish the race in 7 hours, 3 minutes. While other racers wore traditional athletic wear like running shoes and quick-dry apparel, Ramirez was outfitted in open-toed rubber sandals, a flowing skirt that cut off past her knees and a scarf tied loosely around her neck.
Though Ramirez isn't professionally trained, the Ultra Trail Cerro Rojo wasn't her first ultramarathon. Ramirez competed in last year's Ultra Caballo Blanco, a 100K race in Chihuahua, where she placed second. Her success as a runner is largely due to the community she lives in and the life she leads. Ramirez is a member of the indigenous Tarahumara, a tribe in northwestern Mexico known for its members' speed and endurance. Ramirez herself is a goat herder who, the BBC reported, walks anywhere between 6 and 9 miles every day as part of her job.
Related: New Film Explores Running Culture of Tarahumara Tribe
Most notable about Ramirez's win is her decision to race without the equipment runners typically rely upon, with the exception of a water bottle she carried along the way. Though runners often rely upon athletic clothing and tools for training, injury prevention and safety, Ramirez's story is proof that consistent training is key to race-day success.
Related:
Running, Chia Seeds and an Incredible Trip with the Tarahumara People