Why You Should Try A New Race In 2018
Eleven women explain how they're challenging themselves in 2018 by setting new race goals.
Heading out the door? Read this article on the new Outside+ app available now on iOS devices for members! Download the app.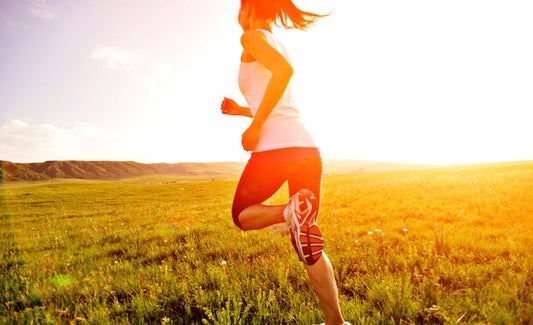 There are so many reasons to tackle a new challenge in the new year. We spoke with 11 runners preparing to embark on something new after accomplishing big goals in 2017. Before you register for the same race you ran last year, read their stories and get motivated to try something new with your training and racing in 2018!
Jennifer Trace Stevens | First Ultra
"I've done eight marathons and I feel like I want to go farther. Also, I want to transition from road to trails. I have done a couple trail runs and races, and they are so different from road races. I love being out in nature and having that time for myself. Plus, it seems both more and less challenging–more because there aren't crowds to pull energy from, but less because it's slower and more beautiful, and you can really tune in to yourself."
Jen Clement Schomaker | Shorter Distances
"I am typically a marathoner/ultrarunner, but I'm taking time this year to focus on shorter distances and attempt PRs at 5Ks and 10Ks to show myself that, at 40, I can still be fast!"
Natalie Scibetta | PRs and 42-Mile Cycling
"I've been getting faster as I get older, and at (age 43 come race time), I can always be faster!"
Autumn Meyer | 15K
"I haven't run a race in a few years and am so nervous! I've run a couple of halfs and a bunch of 5Ks, but I lost my confidence after a really bad race. I'm ready to run again, this time with less pressure on myself and more grace for the experience."
Alison Heilig | Grand Canyon Rim2Rim
"I've done 17 marathons and six ultras, so I'm looking for something a little bigger and badder for 2018. [My] flight is booked–October it is!"
Farrah Whey | 8K And Half Marathon
"I ran my first and last race in 2010 at the Nike Women's Half Marathon [in San Francisco] and haven't run since then. I (finally) decided to start running again and am planning [to run] at least an 8K and a half marathon in 2018!"
Janet Yiu | First Marathon Postpartum
"I'm training to run my first full marathon [the race will be approximately one year postpartum]. Hoping to BQ!"
Lauren Biehoffer | 50 Miler And 40 Miles Straight Up
"I'll be running a couple of 50Ks but I'm training for my first 50 miler! [I'm also training for] the Mount Mitchell Challenge, which is 40 miles up the tallest mountain in the east!"
Sandra Bailey | First Marathon
"I'm running my first 15K in February. I will run my first marathon if the Chicago Marathon draws my name!* I want to try longer distances in 2018 to celebrate sticking to running for a full year."
*They did; she's in!
Maggie Boxey | 40 For 40
"I want to run 40 miles on my 40th birthday in June! I'll run a race each month leading up to my birthday, factored in as training runs. The idea crept in and I haven't been able to shake it. Training starts in January!"
Jessica Tepas | First Sprint Triathlon
"I've started from scratch with a couch-to-5K program, with a goal to be able to complete a sprint triathlon mid-year. I started running because, following my divorce this year, I needed a reason to get out of bed. [Running] had very few barriers, so I couldn't make excuses."
The author is going to tackle her first half Ironman (70.3) after years of competing in shorter distance triathlons! What will you do in 2018? Let us know by tweeting at us @WomensRunning using the hashtag #NewGoalsin2018.
Related:
5 Things To Help You Reach Your Goals In The New Year
10 Reasons To Create Your Wellness Plan For The New Year