Which Type Of Coffee Best Describes Your Running Personality?
Do certain runners identify with certain types of coffee? Well, we've done the research so you can find your perfect java fit.
Heading out the door? Read this article on the new Outside+ app available now on iOS devices for members! Download the app.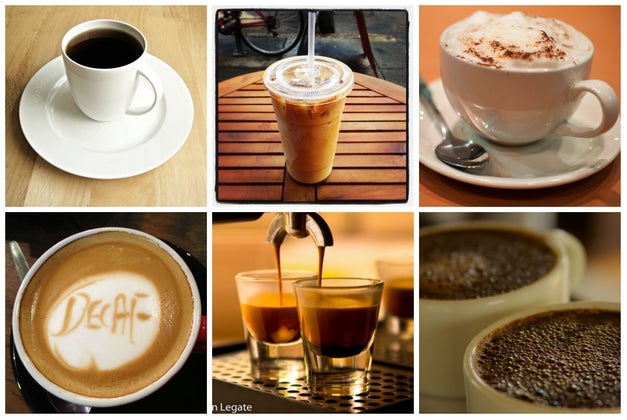 In our caffeine-crazed society, it is nearly impossible to find someone without a cup of java in hand. Runners are no different. In fact, caffeine has been known to be an adjunct to exercise, giving drinkers that jolt to get them going. Do certain runners identify with certain types of coffee?
Well, I've done the research and I have the shakes to prove it. The results are in:
1. Decaf: Basic, "Weekend Warrior" runners delight in this type, as anything more would give them heart palpitations, and ain't nobody got time for that!
2. Black: Barefoot runners keep it simple with their morning beverage, because to them, the rest is unnecessary cushioning.
3. Colombian: Trail runners look to this roast to get them through that tough terrain.
4. Flavored: Themed racers delight at the plethora of seasonal flavors as they gear up for their next costume run.
5. Espresso: Sprinters consider this their favorite because if offers a kick in a glass to help them break the tape at the finish line.
6. Cappuccino: Stroller runner moms consider this their drink of choice as the espresso gives them a lot of bang for their buck, yet it is refined with a smooth layer of foam.
7. French Roast: Half-marathoners identify with this drink often described as intense, bold and rich, spicy, and with a pleasant finish.
8. Latte: Marathoners grab this because it is rich with flavor, packed with espresso, and soothed with warm milk—perfect to power through that 26.2.
9. Iced: Ultrarunners enjoy this drink of choice because clearly these people can be described as having ice in their veins.
Which kind of coffee is your favorite?