What New Year's Resolutions Really Look Like For Runners
Heading out the door? Read this article on the new Outside+ app available now on iOS devices for members! Download the app.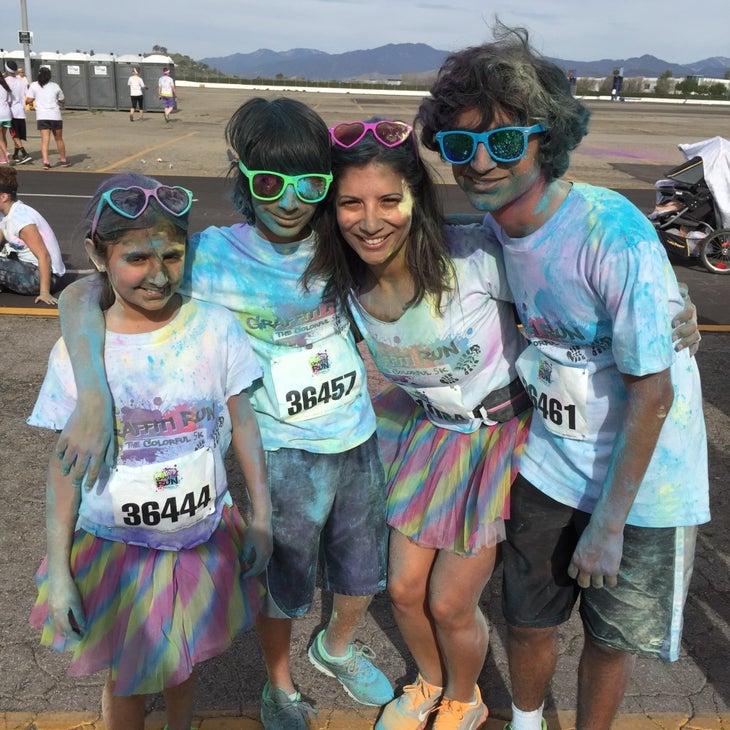 Before I became a runner, once the parties were over, the tree and lights had been taken down, my family had left, the kids were back in school, and my work had returned to normal operating hours, I would turn to my New Year's resolutions list in hopes of re-attempting to tackle my yearly aspirations. Now that I am a runner, it's been a few years that I have not needed resolutions.
Before I was a runner, I would resolve to reach a certain goal weight. Now that I'm a runner, I'm not defined by numbers on a scale.
Before, I'd promise to make time to get more organized. Now, I scan and prioritize my day while I'm on my morning run.
Before, I'd decide to eliminate certain foods. Now, I add in foods that fuel my run.
Before, I'd aim to be more patient with my kids.  Now, I have boundless energy to keep up with them.
Before, I'd resolve to manage stress better. Now, my daily run gives me such mental clarity that every day life mishaps do not cause me stress.
Before, I'd plan to sleep better. Now, I fall asleep the moment I hit the sheets and wake rejuvenated.
Before, I'd promise to spend more quality time with family and friends. Now, we sign up for color runs and wine runs together.
Before, I'd aspire to read more books. Now, I use audiobooks and podcasts to break up my long runs.
Before, I'd hope to travel more. Now, I sign up for at least one destination race per year.
Before, I'd determine to get involved with charity. Now, I'm regularly participating in charity runs and bringing awareness to causes I'm passionate about.
Before I was a runner, I'd resolve to enjoy life to the fullest. Now that I am a runner, I AM.
Maybe this year, you'll want to consider pitching your list, lacing up your shoes, and heading out your door for a run.
Paria Hassouri is a runner, a mother of 3, and a pediatrician who runs to maintain her sanity. She chronicles her life on the run on her blog Mom On The Runsanity.