We Are Constantly Inspired By This Blogger's Journey
After a breast cancer diagnosis, one runner chronicles her life and treatment to share the experience with others.
Heading out the door? Read this article on the new Outside+ app available now on iOS devices for members! Download the app.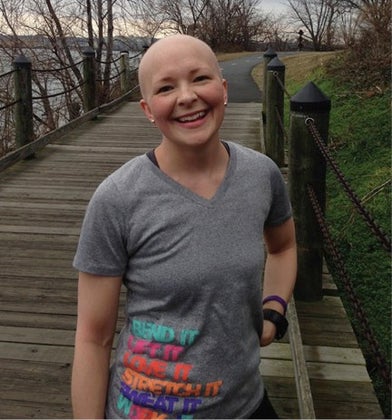 Run Lipstick Chemo by Jamie Holloway, Washington, D.C.
"Diagnosed with exercise-induced asthma as a toddler, I avoided running all through my school years like the plague, armed with my handy doctor's note excusing me from such exertion. But after having kids, I began to realize that running was one of the few workout options that easily fit into my family's schedule. I read a review of the book Run Like a Mother and devoured it as soon as my copy arrived, laughing and nodding my head as I poured over the pages. The book was a motivator for me. I'd set big, new running goals before I'd even finished. Running makes me feel strong and accomplished. As I power through something I'd never imagined it could do, it's as if I've conquered my own body."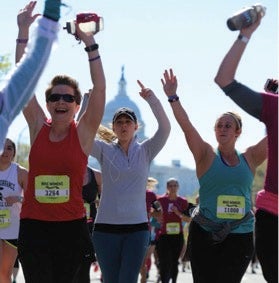 Jamie's advice for runners going through chemo…
"Everyone is different, but for many runners, there's no reason to abandon running once chemo starts. You probably won't go as far, as fast or as frequently as you had before. That's okay! Nothing made me feel like more of a hardcore runner than taking to the trails with a smile on my face and no hat covering my bald head!"
Related: 
New Science Shows Exercise Can Aid Cancer Treatments
One Runner Turns Cancer Diagnosis Into Positive Running Fuel