These Are The Top 10 Running Songs Of April 2017
Spring has sprung and with it has come some high-energy hits perfect for your next workout. Here's what you should listen to this month.
Heading out the door? Read this article on the new Outside+ app available now on iOS devices for members! Download the app.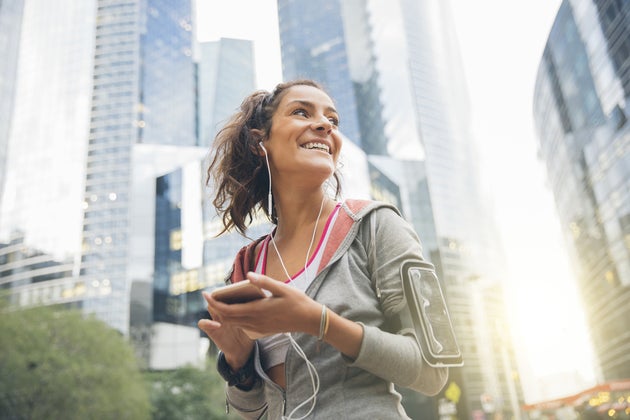 Spring might be the easiest month for exercising—as it removes so many of the seasonal barriers that may have kept you indoors during the winter. In addition to providing warmer weather, this spring also brings a mix of workout tracks that help you that extra sunshine to use. In the playlist below, we′ll touch on the highlights from the Top 40 charts and beyond.
Starting with the hits, you′ve got comeback tracks from Lorde and Iggy Azalea. Remixes abound as well—with Katy Perry, Maroon 5, and Ed Sheeran each seeing their most recent hits reworked. Beyond the charts, you′ll find a club anthem from Yellow Claw and a college radio favorite from Gorillaz. Given the range of tunes on display, you should find something below to freshen up your running mix. When you′re ready to make tracks, here are the top 10 tunes of the month—according a poll from workout music site Run Hundred.
Iggy Azalea – Mo Bounce – 107 BPM
Betty Who – You Can Cry Tomorrow – 106 BPM
Steve Aoki & Louis Tomlinson – Just Hold On (Attom Remix) – 107 BPM
Katy Perry & Stephen Marley – Chained To the Rhythm (Hot Chip Remix) – 115 BPM
Maroon 5 & Future – Cold (Hot Shade & Mike Perry Remix) – 100 BPM
Yellow Claw, DJ Snake & Elliphant – Good Day – 104 BPM
Mura Masa & Charli XCX – 1 Night – 113 BPM
Gorillaz & Jehnny Beth – We Got the Power – 150 BPM
Ed Sheeran, Nyla & Kranium – Shape of You (Major Lazer Remix) – 106 BPM
To find more workout songs, folks can check out the free database at RunHundred.com. Visitors can browse the song selections there by genre, tempo, and era—to find the music that best fits with their particular workout routine.