To Run on Vacation – Or Not
Running is a great way to see the sights in new places. But sometimes its fine to take a break and enjoy a vacation.
Heading out the door? Read this article on the new Outside+ app available now on iOS devices for members! Download the app.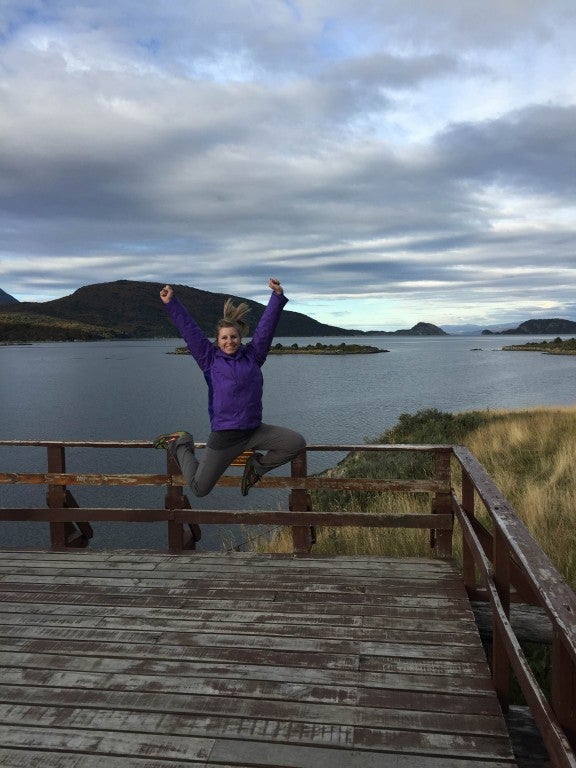 I've always been the type of person who runs on vacation. In fact, it's not a vacation unless I get to run! I love seeing new places and experiencing the rhythm of a city while on my feet. When I went on my (slightly delayed) honeymoon to Argentina a couple of weeks ago, the first things I packed, much to my husband's dismay, were my running shoes and workout clothes. With trips to Buenos Aires and two cities in the Patagonia region, how could I miss my chance to get a few miles in?
Well, as luck would have it, my chronic back injury flared up pretty badly the week before we left. Although I knew it wasn't anything super serious, I also knew I needed to be careful not to overdo it with workouts or I would risk ruining the trip by not being able to do all the fun activities we had planned. I promised him, and myself, that I would not run unless I truly felt 100% better— something I've struggled with in the past.
Related: Running When You're On The Road
And you know what? About a week into the trip, I did feel better. I certainly felt well enough to run, even just for a few miles. But I found myself not really having the time or desire to squeeze in three miles here or there. I had planned the trip with the intentions of putting marathon training on hold. I built 2 extra weeks into my training schedule, so the miles would just be for fun. A few weeks ago, I would have said it would be hard for me to have fun on vacation if I couldn't run. I would be too stressed out about losing fitness or gaining weight and miss the forest for the trees, as they say. Thanks to all of the great activities we did— horseback riding, city bike tours, long hikes, glacier trekking, and more— each day was packed from breakfast until our inevitably late dinner. That first week of not having the option to run made it possible to enjoy the second week when I could have but chose not to.
My honeymoon taught me that it's great to run on vacation, but it can also be great not to. There is no right or wrong way to relax or see a new place, whether it's by foot, bike, or car. Yes, my fitness will be lacking for a bit as I pick training back up, but I wouldn't trade the memories I made (or all the wine I drank) for the world.