This News Can Help You Be A Stronger Runner
This wellness news can help you become a better runner.
Heading out the door? Read this article on the new Outside+ app available now on iOS devices for members! Download the app.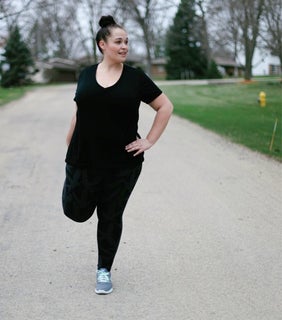 It's a wonderful world.
What's the best reason to trail run? You get to see the beauty of nature in a way you never would by striding down a sidewalk or looking through a windshield. And research published in the Journal of Personality and Social Psychology finds that experiencing awe doesn't just give you the warm fuzzies—it helps humans to create social groups and tightly knit communities. Get outside to be a better runner, friend and member of society.
Stretch Science
When it comes to running, is flexibility a virtue or a vice? Many runners stretch on the daily—but studies show that it could slow you down. Research from Cal Poly found an inverse relationship between running efficiency and lower leg flexibility. Can't touch your toes? Don't sweat it. It might just help you get to the finish line faster. That said, if stretching feels right for your body, by all means bend.
Root Cause
You've probably heard that beets can help you run faster—a report in the British Journal of Sports Medicine found a 2.4 percent improvement in 5K times for women who supplemented with juice from the root. But  new research shows the colorful vegetable can help you run smarter too. Findings published in the European Journal of Applied Physiology showed that athletes were able to have faster response times on cognitive tests post-workout if they drank beet juice.
Read More:
This Health & Wellness News Could Really Help Your Training