What Running "Because I Can" Really Means
The one phrase every runner says takes on more intense meaning when it gets really personal.
Heading out the door? Read this article on the new Outside+ app available now on iOS devices for members! Download the app.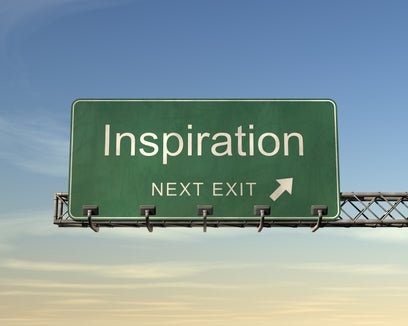 If you're a runner, you obviously have a reason (probably many reasons) why you do it. Just Google "why I run," and you'll find tons of lists that cover everything from wanting to stay healthy to wanting to eat donuts. One reason almost all the lists include is "because I can."  I even wrote one recently and cited the same reason at the end of my list, and while I don't think I fully understood what that meant at the time, I do now.
See, a few weeks ago my dad suffered a pretty severe stroke and lost most of the use of his right side. Visiting him for the first time after it happened sucked as much as you'd think it would. It was awful to see him in his hospital bed, unable to communicate but visibly upset, and just as awful to see my mom trying to keep herself together for him. I went home that night and immediately put on my sneakers to sweat out the stress and ugly cry in private.
Every day after that, I would visit my dad in the hospital, have dinner with my mom and sister, put my son to bed, and then lace up and run. At first, I was running to clear my head of all the anxiety and to make myself feel better. But during one visit with my dad, I tagged along on his physical therapy session and watched him struggle to stand. It took some insane determination from him, support from the therapist and some tears from everyone, but he stood, sat back down and then, like a total badass, did it again. So when I ran that night and felt like crapping out, I thought about how my dad would give anything to walk, let alone run, and I made myself keep going.
I'm not a sappy person; I don't cry easily and don't like talking about feelings, bleh. And I get this charming trait from my father, so I doubt he'd want to hear me talk about silver linings and all that.  But seeing him go through all this has made me want to at least share the one positive I'm taking from it. I'm not going to get all Hallmark on you and preach about living life to the fullest (don't worry, Dad) but I do think that running not only helped get me through this tough time, but that this tough time has given me the best motivation to run I've ever had. Don't get me wrong, I'm still running for all the reasons I wrote about before, because running is always going to be fun, help me sleep, and let me eat pizza every Friday night (don't judge). But there's a new #1 reason on my list now. My dad is crushing it in rehab and learning how to walk again, so you can bet I'm gonna get my butt off the couch even on my laziest day and run because I can.  And I think one day he will too.