The Secret To Accomplishing Those Big (Scary) Running Goals
Sometimes you have to remember small beginnings lead to great things.
Heading out the door? Read this article on the new Outside+ app available now on iOS devices for members! Download the app.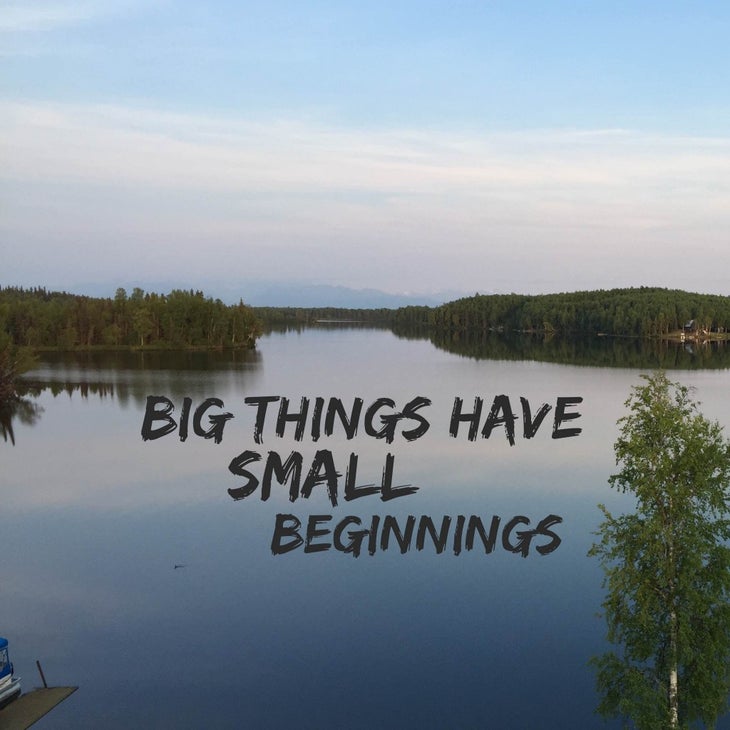 It can be overwhelming when we really sit down and think about our goals. Maybe yours is to run your first 5K. Or finish a marathon. Maybe it's to run a specific time, to qualify for Boston or even the Olympic Trials.
Whatever your dream is, it should scare you just a little bit. As Ellen Johnson Sireleaf says: "If your dreams do not scare you, they are not big enough."
However sometimes when a dream is so big or seems so far away, we downplay the things we do on a daily basis.
But you don't accomplish your goals one day in the future. You accomplish them a little bit every single day. You reach for goals each training run (whether it's a long run, stress workout or recovery run), each strength or core workout, and each day you rest and recover (in order to allow your body the time to heal and make those gains). That's where success happens. It's the routine—seemingly small things that you do each and every day that will pay dividends down the road.
Related: The Mental Side Of Running
In the early days of your dreaming, it may be as simple as getting up and running a few miles, or running a few steps further or faster than you did yesterday. That's how it starts. Chip away at your goal a little bit at a time and eventually, you have cleared a path.
So when you get discouraged with how far you think you need to go or how much you need to improve to reach that end goal, take a deep breath and only focus on what you can do today, regardless of how small it seems. Be better today than you were yesterday or last week or even last month. Take that little step forward each day. You'll line yourself up for success in the future. And just remember that big things have small beginnings.